Last Updated on November 1, 2021 by Mark P.
Amazon has a good deal on the Nubwo N11 Stereo Gaming Headset. List price on this model is typically $40 and it's currently marked down to $25.99.
Compare before you buy:
Rating: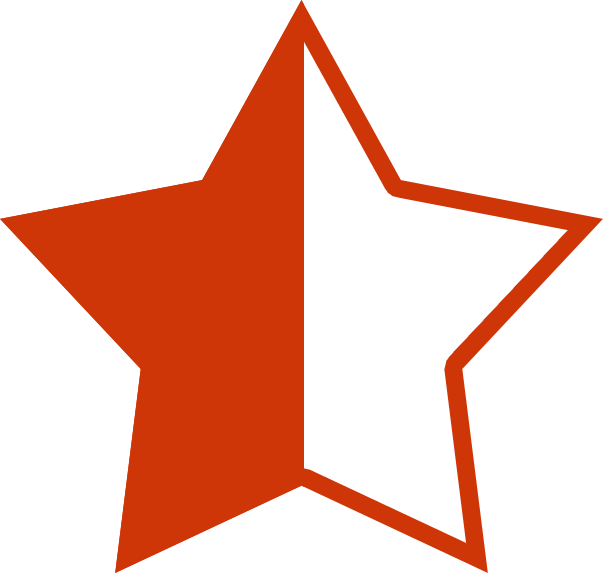 4.2 out of 5 stars
Nubwo N11 Gaming Headset Review
When people are looking for affordable headphones to use for gaming and voice chats, they need something comfortable and convenient. No one wants to have to use adaptors or get replacement headphones every couple of months. The Nubwo company understands that customers want quality headphones that are compatible with multiple platforms, provide quality sound, and are equipped with a good mic. The Nubwo Stereo Headset is an over the ear model that's compatible with the PS4, Xbox One, Nintendo Switch, MAC and PC. These noise-canceling headphones are equipped with a built-in mic, bass surround sound, and soft leather earmuffs that comfortably surround the ear for comfort.
An over-the-ear design makes this headset better at isolating the noise of the game and the party you are speaking with while nullifying outside interference. The headband is, of course, adjustable to various head sizes. The earmuffs are made of a soft material that is not only comfortable for the ears but is very breathable as well. There is also soft material located on the adjustable frame that makes the rest of the design comfortable as well.
The cord has an audio jack of course, but more notably, it is braided to extend its longevity and durability. The cord is also about 1.7 meters long, so there isn't that much restriction on how far you can be from your setup. On the cord of the headset, there is a controller that allows for easy audio adjustment and a button to mute the mic. These controls can be used to adjust the sound from voice chats and the in-game audio to suit gamer preferences. The mic is also adjustable and has a flexibility range of 360 degrees in order to better capture the user's voice. The mic has high-end noise isolating technology which prevents the audio from the headset from interfering with the user's voice. The audio jack is 3.5 mm and for most platforms does not require an adaptor. The other models available are the N7 Pro, the U3, N20, N2, and S21. Each headset is noise canceling with over the ear designs. The S21 has LED lights for style and a USB jack instead of a 3.5 mm. Each design is multi-platform based however the N2 model is only listed as compatible for the PC, PS4 and Mac.
All of these features come together to make gaming a more enjoyable audio experience as well as the quality of voice channels. While this wired headset is advertised for gaming, it can also be used for Zoom, Microsoft Teams, and Discord in order to improve audio connections for meetings amongst friends and conference calls for work. When speaking the user's voice can be heard with clarity and when they're listening, they can mute their mic to avoid further interference.
Nubwo Gaming Headset Price
The Nubwo stereo gaming headset is normally priced at around $40. It's a bit more expensive than some of the competition, but the lightweight design of this headset is great for gaming on any platform and conference calls.
Common Questions Related to Nubwo 11
If you are looking for a new headset, there are a lot to choose from on the market. Whether you are trying to participate in Zoom calls for school or work, playing video games, or just want to video chat with friends and family, having a good headset is essential. One of the best headsets for gaming and calls is the Nubwo—here are some of the most asked questions.
Are Nubwo headsets good?
Nubwo headsets are great if you are looking for a good gaming headset on a budget. They are cheaper than other leading brands, but they offer a great experience. They are designed to work on practically any device, from PC to PS4, Xbox, Mac, and even iPads and iPhones.
Is the Nubwo n7 good?
The Nubwo N7 is a great product for anyone that wants clear sound on a budget. It is a slightly older model than the latest Nubwo N11, but it still provides great sound, clear audio, and a lot of comfort.
Are Jeecoo headsets good?
Jeecoo is a great gaming headset if you want to have good audio while sticking to a budget. The J20 is a great option for console and PC gamers alike.
What is the best gaming headset?
If you want the best of the best, SteelSeries Arctis 7X is one of the best gaming headsets you can get your hands on. For those that are looking to keep things on a budget, Nubwo and Jeecoo both offer wallet-friendly headsets that provide high quality.
Related: PlayStation Headsets, Xbox One Headsets, Turtle Beach Headsets
What is the best gaming microphone?
Choosing the right microphone comes down to preference, but there are two options: headsets and stand alone. SteelSeries and Turtle Beach all make great headset microphones, but other standalone options such as Yeti or the Samsun Q2U are fantastic as well.
Nubwo 11 Troubleshooting
Why is my headset mic not working?
Most of the time headset mics are not working is because they are not plugged in properly. Unlike regular headphones that only have one jack, headsets typically have two (if they aren't USB). Make sure your headset is connected properly (and both of the jacks are plugged into the right outlet). If your device runs on USB, make sure you have updated drivers.
How do I fix my Nubwo headset?
If you are having trouble with the Nubwo headset, make sure that you try unplugging and replugging them in. This stops most issues. If you are using an adapter that goes from two inputs to one output, you may need to have this replaced.
How do I know if my headset mic is working?
You can quickly test your headset mic by opening the default Microsoft recording app or using an online mic test. Simply open up the app, hit record, and you should be able to hear yourself when you play it back.
How do I fix my mic?
There are a lot of problems that are easily fixed with headset microphones. If  it something that happened suddenly, you may have changed a setting in windows. Right click the sound and audio tab and make sure you recording device is selected an enabled.
You may also need to check any wires or connections to your device. If you are using a Bluetooth microphone, keep your drivers updated.
How do I turn my microphone on Zoom?
When you are in a Zoom call, there is a mute button on the bottom left side of your screen. If you want to enable your mic, simply press that. There are also hotkeys that can be enabled in Zoom such as pressing the space bar for temporarily talking, or hitting Alt+A to keep your mic turned on.
How do I boost my mic?
You can boost your microphone through windows audio. Go to settings, enter the system settings and choose sound. You will see an input box that will allow you to change the device properties. Make sure that the levels option is turned all the way up.
How do I enable my microphone?
To enable your microphone, go to the sound devices menu in Windows Settings. You will see an option for "input". Choose "manage sound devices" and find your microphone. If it is disabled, simply clear the option so that it enables your microphone again.
Store: Amazon
Brand: NUBWO
UPC: 00792855327769
SKU: N11D