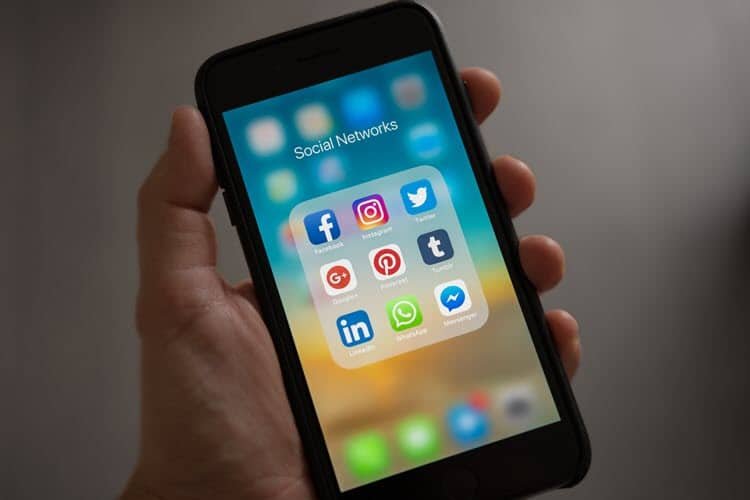 Last Updated on December 13, 2021 by Mark P.
Looking at the increasing importance of social media in consumer lives, business owners and marketers have started using these platforms to connect with their target audiences.
Social media marketing has evolved from a trend to an inevitable marketing strategy today. However, there is a constant overload on these channels and a cut-throat competition for attention.
Staying on top of the latest trends can help fuel your social media marketing strategy and help you stand out.
Here are the top social media trends you should be aware of in 2021 and beyond.
1. Video Content Will Dominate
Video has emerged as the most engaging form of content on social media and has proven to be a clear winner over other content formats.
From long-form YouTube videos to reels, shorts, and Stories, videos are surely the future of social media.
Studies show that up to 82 percent of online content will exist in the form of video by 2022. This makes it clear why brands should start incorporating video marketing in their strategy to stay relevant.
People are spending more and more time on Youtube, laying further emphasis on Youtube ads as an effective outreach tool.
2. Live Streaming
One of the pandemic-induced changes that are here to stay is the growth of live streaming. People have become used to interacting with brands in real-time.
Along with popular social platforms, live streaming services have seen huge growth which is likely to continue in 2021 and beyond.
Live streaming doesn't limit itself to gaming, streaming big events is also getting more popular. Brands are looking to use this feature in more and more ways to improve experiences.
3. Personalization & Customization
Personalization is another social media trend that has seen widespread adoption. One of the best ways marketers and businesses are leveraging this trend is in social media ads.
Platforms offer advanced targeting options to marketers to show the right ads to the right people at perfect times.
Personalization has grown so much that social media sites now understand the interests and choices of users and show ads for relevant products from different brands.
4. Augmented Reality
People are increasingly using augmented reality unknowingly on social media platforms in the form of filters. Starting with filters on Snapchat, AR has the potential to bring about Web 3.0, fundamentally altering the internet.
Social media networks have recently started leveraging it in several ways. For example, Instagram offers a host of photo filters with augmented reality.
Looking at the potential this trend holds for brands, it is likely to be adopted by other platforms in the future and see better applications as social media sites continue making efforts to add new functionalities with this technology.
5. User-Generated Content
Leveraging UGC is not a new strategy but it is a trend that will get stronger with time. Some of the biggest brands are encouraging audiences to create content as a part of their marketing campaigns.
Some brands rely solely on user-generated content for their social media efforts. This type of content is authentic and effective and can do wonders for your brand when used right.
6. Influencer Marketing
Influencer marketing is something that became quickly popular on social media. People with big followings on these platforms get collaboration opportunities from businesses looking to promote their products.
Recently, micro-influencers have proven to be beneficial for small businesses as they are capable of engaging audiences without having to spend big.
7. AI & Chatbots
One of the latest trends on social media, chatbots are used by brands to respond automatically to queries from prospects and customers.
AI-powered tools are being used on social media platforms to promote brands and interact with audiences.
More and more brands are adopting this form of communication for customer service to provide immediate response and instant resolution to problems. As artificial intelligence keeps developing, it can be assumed that this trend is here to stay.
8. Social Media Communities
Though social media communities are not new, they are recently getting increasingly popular. Facebook Groups are a great example of such communities.
Brands generally bring together like-minded people in a group to engage them effectively. Group members can share their opinions and experiences while brands can gain valuable insights, make announcements, and launch products using these groups.
9. Short-Form Content
WhatsApp, Facebook, Instagram, and other platforms have recently seen an increasing growth with the Stories feature that gives endless opportunities for content creation.
This type of content is highly engaging and interactive which is why they have become popular among millennials and serves as a powerful tool for marketers.
Looking at the effectiveness and ease associated with Stories, it can be said that this trend is sure to stay in the future of social media marketing.
10. Social Media For Customer Interactions
Social media has evolved to take multiple forms, one of which is the customer service channel. More and more brands are using these platforms to deliver customer service as they realized the increasing preference for these networks for communication.
Today, brands respond instantly to questions and complaints posted on social media to maintain their reputation and showcase professionalism.
As social networks continue to grow, more customers and brands will prefer to use them for customer support.
11. Social Commerce
Brands have been increasingly using social media platforms to sell products. Social commerce will soon become a mainstream channel of sales alongside offline stores and websites.
As more and more networks introduce selling features, this trend will only grow strong in the future.
From Storefronts to shoppable posts, social channels are continuously evolving to turn into retail platforms. Marketers will include social commerce in their strategy to benefit from this trend.
Final Thoughts
Leverage these social media trends to get an edge and keep up with the competition. Staying updated on these trends can help you up your game in this dynamic space.
We hope this information proves to be useful in creating a powerful social media marketing strategy that drives guaranteed results.