Last Updated on January 3, 2022 by Mark P.
How many times have you created wonderful artwork, and imagined how cool it would be to sell it on a variety of products? Or, are you someone who is trying to find the ideal, custom artwork to complete your fundraising t-shirts? No matter what your situation may be, join millions of other Redbubble buyers and sellers to either create or obtain that artistic authenticity that will surely leave lasting impressions.
What is Redbubble?
If you have not heard of Redbubble yet, then now is no better time to see what this Australian derived company has to offer. Established in 2006 and continuing to rise in popularity, Redbubble is a print on demand online marketplace where artists across the globe can sell their artwork on products for buyers to formulate self-expression.
From Redbubble T-shirts, hoodies, dresses, and even canvas prints, buyers can find their ideal artwork from a respected seller and customize it on the product they like. Once the order is placed, Redbubble takes it from there, turning the buyer's vision into a reality that shows up on their doorstep in about three weeks.
Is Redbubble Safe? Is it a Legitimate Site?
Yes, Redbubble is a legitimate multi-million-dollar national online company with exquisite customer support that aims to help in any way they can. The site is clean, user-friendly, and secure. Products are shipped from a diverse range of locations across the world that are all legit and safe. Even if you do run into an issue, all you have to do is reach out to the Redbubble team, and they will help you through it in a professional, humanistic manner.
Where is Redbubble Located?
Redbubble has their headquarters in Melbourne, Australia and also has offices in San Francisco and Berlin. Redbubble shipping facilities are spread out across the US, Europe, Canada, Australia & the Czech Republic.
Where does Redbubble Ship From?
Each category of product is shipped from a different location – while comforters, dresses, magnets or baseball caps are shipped from the US, bath mats may be shipped from Canada or Germany and socks might be shipped from Spain. For a full list of categories and shipping locations, visit Redbubble.
Is Redbubble Legit?
Yes, Redbubble is a legitimate business that has been around since 2006. When comparing to other 3rd-party marketplaces like Etsy, Amazon or eBay, Redbubble is comparable in it's values for buyers and sellers. For buyers and sellers alike, Redbubble's customer care is responsive and will typically respond to a request within 24 hours, though they do say please give them up to 48 hours. If you're a creator and you think someone may be unlawfully using your work, there is a 'Report Content' link at the bottom left of each product page.
It's also worth mentioning that Redbubble features an A+ rating with the Better Business Bureau.
UPDATE 11/15: Since the publishing of this Redbubble review, Redbubble has lost their BBB accreditation and their rating has dropped from A+ to A- with a 3.85/5 star rating.
For more on their Copyright infringement policy, please click here.
Selling on Redbubble
If you are interested in Redbubble to sell your artwork, then that is great! The process to get started is very simple and smooth.  In summary, all you have to do is sign up for an account on Redbubble, and upload the artwork that you think will sell the most. You have complete control of what you want your artwork to be displayed on, the positioning, colors, and much more.
How to Sell on Redbubble
Once you give your design a title, description, and relevant tags for buyers to find you, you publish it, and then it is available for sale. Once a buyer comes along and falls in love with your design, they will purchase it, and you will receive compensation (that you set for yourself), otherwise known as royalties, to your bank account once your revenue reaches the $20 minimum requirement.
Are you a fan art enthusiast? You can still sell that on Redbubble without having to worry about any Copyright claims. Since Redbubble is partnered with certain brands, artists like yourself can upload fan art from those particular brands. Keep in mind that some restrictions still apply, but it is still a great feature and more freedom than other on-demand printing marketplaces.
The entire process is free to sellers and worth the shot at making it big on the Redbubble platform since they have nothing to lose from at least trying it out. What is even better is that once you start, you can analyze your progress and tweak your methods and designs as you go to become more attractive to buyers to increase conversion rates in the future.
Buying on Redbubble
First and foremost, it will be extremely rare for you to discover unique artwork that is overpriced. Sellers on the platform are the majority of the time very fair in their pricing, and that is why millions of buyers choose Redbubble for their printing demand needs. For reference, the average price you can expect to pay (not counting shipping costs) for common products include:
Regular T-shirt – $17-$18
Premium T-shirt – $35-$38
Hoodie – $40-$45
Coffee Mug – $12-$13
7×4" Sticker – $3-$4
16×12" Artwork Print – $16-$18
Something to note is if you order different items that are being shipped from different parts of the world, the shipping and handling price is likely to increase to accommodate. In addition, if you want to utilize the express shipping feature, you can easily get your product much sooner than the 3-week estimation timeframe as well.
Discounts & Coupons for Redbubble Shoppers
You may be asking if there are any Redbubble discounts or coupons for Redbubble? Luckily, Redbubble often has sitewide discounts running that you can take advantage of to lower your costs. In addition, sites like SwagBucks, CouponFollow or RetailMeNot offer list of current available coupons for Redbubble. This is especially true if there is a holiday coming up, but you can find many on there for no real reason at all other than the Redbubble team wanting to provide a kind gesture. For convenience, discounts are always displayed on the top page banner, making them very hard to miss, and they are usually around the 20% off range on all products.
Redbubble Return Policy
Though it was mentioned under the seller section that Redbubble is risk-free, buyers have that same benefit as well. If you were shopping and saw an artwork product you had to have, only to find out it was not what you expected in person, you have the option to return it and get your money back within 90 days after you received it. You can also opt for a replacement instead if you ordered the wrong size, or you can receive store credit if that is what you want. Whatever you decide on your particular circumstance, you will not be stuck with a product that you do not like. That reality in and of itself should make you feel a lot better about purchasing.
Is Redbubble Worth It?
Redbubble is a platform that is worth it for both transaction sides. Sellers get to express their love for art and share that with a community that also fosters that appreciation and buyers get to find completely original pieces from talented artists that they would never find anywhere else. Not only is the quality unique and amazing, but the connection between the Redbubble team, the sellers, and the buyers is a strong one who all share the same fervent interest. So, whether you are looking to buy or sell, give Redbubble a shot because you have nothing to lose and everything to gain by doing so.
Additional Redbubble Video Resources from YouTube
Rating: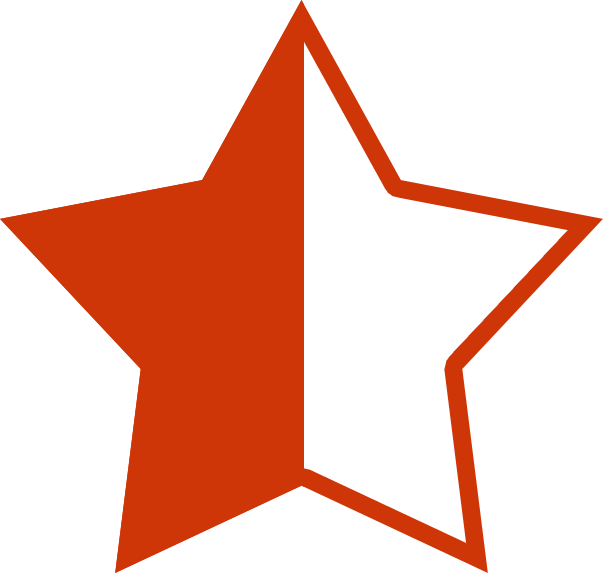 4.5 out of 5 stars