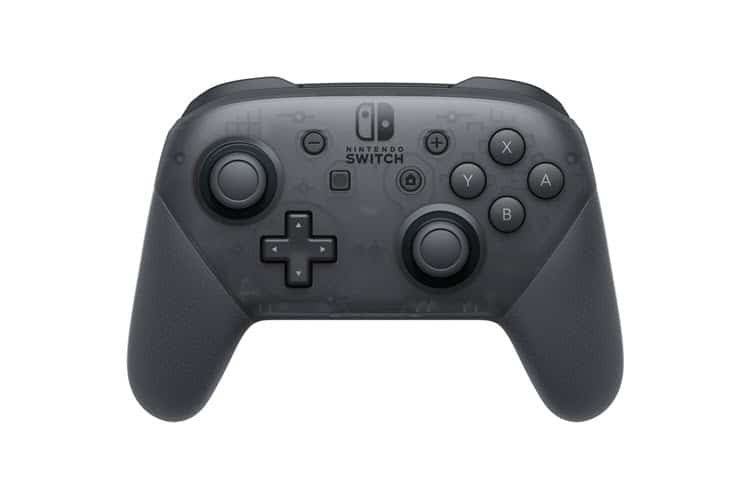 Last Updated on November 12, 2020 by Mark P.
There's nothing better than getting a normally expensive product for a whole lot cheaper. Keeping an eye out for deals is standard fare during the holiday season, since we'd all like to get gifts for others or ourselves on the cheap. Well, if you've been thinking about getting a Nintendo Switch Pro Controller, now is the best possible time to do it. That's because you can get one at Walmart right now for the lowest price it's ever been in the United States, $55.
Granted, that might still seem expensive, but normally these controllers go for $69. Saving just $14 may not seem like much, but ultimately that's about 20% off. Besides, considering how much Nintendo tries to avoid significant discounts of any kind, a 20% discount is definitely worth capitalizing on. That said, this traditional styled handset for the Switch is also being sold for $55 on Amazon, if you'd prefer not to shop at Walmart.
As for why you'd want to spend $55 on a controller at all when most Nintendo Switches come with Joy-Cons, there are many reasons to invest. For one, these Pro controllers are shaped much more like Xbox or Gamecube controllers, providing a more familiar platform for many gamers. But they also have many great features, like a traditional D-pad, rubber grips, HD Rumble, and high quality joysticks. It even has Amiibo functionality. All of these features make it a great choice for players that enjoy games like Skyrim and Smash on the Nintendo Switch.
Of course, there are other controllers out there, and they are probably a bit cheaper as well. It's important to remember that the Switch Pro Controller is an accessory, and you don't really need it in order to play on the Switch. You don't have to have one to enjoy any particular game, but for players that just aren't in love with the Joy-Con layout, it might be a worthwhile investment. It definitely helps when you are playing the Switch as a console on a TV.
Either way, even though we are certain to see a lot more holiday deals during the season, keep in mind that no deal lasts forever, and if you are interested in this product for either yourself or a loved one, you should take advantage of this discount while it is still available to you.
Related: Buy Nintendo Switch