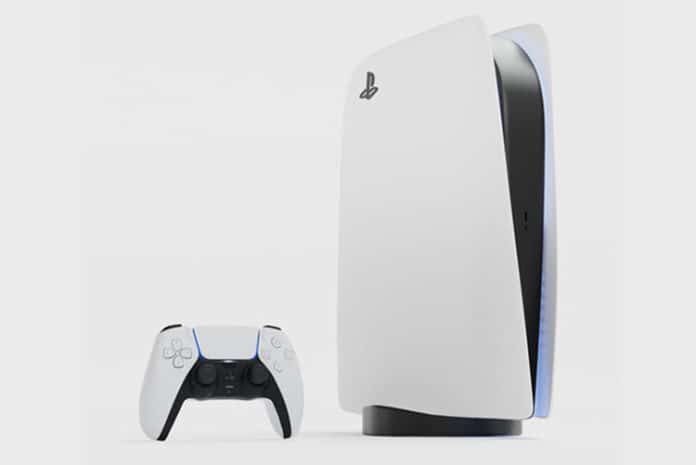 Last Updated on February 25, 2021 by Mark P.
New consoles are hard to find when they are first released, under any circumstances. But with COVID going on, causing delays and stock shortages, getting your hands on a PS5 is extremely difficult right now. When these much-desired pieces of technology are restocked, they are almost always bought out in an extremely short amount of time. In other words, it's really hard to find these things, and we're going to go over how to maximize your chances of finding one for yourself.
First off, it's worth noting that PlayStation Direct got some more stock on February 22nd, but those PS5 consoles may already be gone by the time you're reading this. Even so, it doesn't hurt to check, though the random waiting line system of PlayStation Direct means it takes a lot of luck to actually get one through such an avenue.
Various other sellers get restocks every once in a while: but as we've said before, they usually sell out really fast, and if the restock is preannounced, there's almost no chance you'll be able to add it to your cart before all of that gets sold out as well.
That said, there are some things you can do to improve your odds overall, and we'll talk about those down below. None of these are guaranteed to get you a PS5, but following these tips and tricks will definitely improve your odds.
Be Ready When Preannounced Restocks Happen
GameStop and Walmart announce their restocks ahead of them actually happen. If you know when an announced restock is going to be, then you need to be on their site with your payment info ready to go at the exact time the restock lands. Remember, everyone has this information: including scalpers. So, if you want to try and get a PS5 from an announced restock, you need to be ready to buy the instant it becomes available. This means being at your computer, on their website, and on the very page the product is sold on, while already being logged in and with your payment info ready. Take no chances if you are really desperate.
Stay Logged in an Up to Date
Speaking of being ready, make sure everything is up to date on the retailer you plan to buy from before the restock is available. When restocks land, they can be emptied out in minutes. You don't want to waste precious time logging in and updating your address info. For any retailer you plan on buying from, be sure to make sure all of your info has been updated to ensure the quickest buy you possibly can.
Keep an Eye on All Retailers
Stores like Walmart, GameStop, and Amazon may be the biggest sellers, but keep an eye out everywhere. You can buy a PS5 at some Costco, Newegg, and even Kohl's stores. Extending the number of places you look will improve your chances of finding the console in question. Of course, it's safe to assume that these places are less likely to have a PS5 and they probably don't get restocks nearly as often, but it still never hurts to be vigilant.
Know if a Bundle is Right for You
Antonline, GameStop, and many other stores sell the PS5, but they may be selling them in bundles, rather than by themselves. Bundles cost more than a PS5 by itself, because they often include extra controllers, games, or subscriptions. That being said, bundles are usually safer from scalpers, since they aren't as universally desirable as the singular console. After all, not everybody wants a certain game with their console or needs an extra controller. This also means that bundles tend to last a little longer than singular console restocks.
For that reason, you may have a higher chance of getting a PS5 if you are willing to buy a bundle. If you can find one that only has bundled content you actually want, there's no reason not to. And even if it does have something you don't want, it may be a good call anyway: if you don't need an extra controller or game, you could always sell that extra stuff and keep the PS5 for yourself. The only thing to consider is that bundles are more expensive.
Make Bookmarks for the Product Pages
Knowing the exact spot on their website that the various retailers out there are offering the PS5 is a major part of getting there as fast as possible. As we've said many times already, the stock for the PS5 sells out crazy fast as soon as it comes in. This means every second you save is crucial, and having the exact pages where the consoles are being sold bookmarked saves you some valuable time and cuts back on a little bit of hassle. Considering the state of the PS5 hunting game right now, every little bit helps.
Follow Restock Accounts on Social Media
Social media has many uses, not the least of which is keeping track of when the PS5 is being restocked from various different retailers. Twitter in particular is a place with plenty of restock accounts, which let subscribers know when the console has been restocked. Some very notable ones for the PS5 are Wario64, PS5 Restock Alert, and PS5 Stock Alerts. Keep notifications on, and you should be alerted when these restock accounts let the masses know that a PS5 is available somewhere. That doesn't guarantee that you'll actually get one, but knowing when you have the opportunity to strike is a major part of getting a console.
Of course, you aren't just limited to Twitter when it comes to using social media for this, but the accounts mentioned above are some of the most reliable and accurate, so they are a pretty good place to start.
By following these tips, your chances of netting a PS5 improves significantly: though of course, it all depends on when restocks happen in the first place.