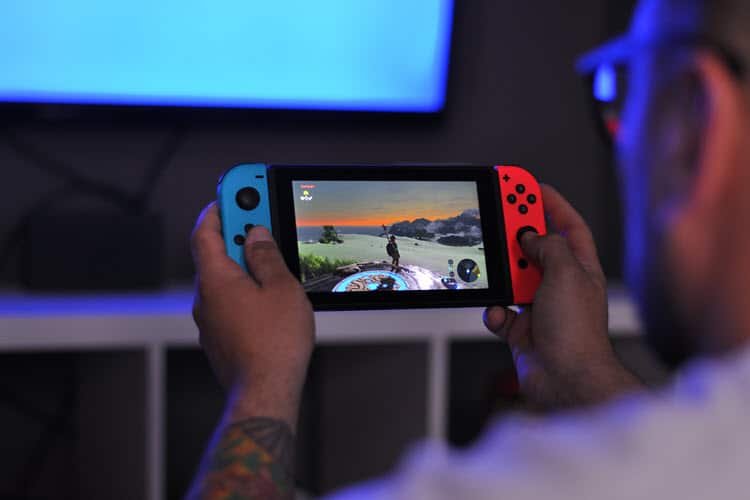 Last Updated on November 12, 2020 by Mark P.
The world might reeling, but some things never change: spring is the time of video game sales, and the Nintendo Switch is no exception. GameStop is having a sale for both new and used games for the console, including many first-party titles like Breath of the Wild and Splatoon 2. Third-party titles like Octopath Traveler and Civilization VI are available as well. Nearly all titles are $39.99 at the most, and a vast number of them are even cheaper.
There are quite a few games available during this spring sale, most of which we'll mention here in passing at the very least. For your convenience, we've written up the list below.
The Legend of Zelda, Breath of the Wild: You can get your hands on a brand new physical or digital copy for just $39.99, which is 33% off its regular price. Or you can get it used for $37.99. Clearly, getting it new for an extra two dollars is the obvious choice to take.
The Witcher: Complete Edition: There aren't many games available for the Switch as massive as the Witcher, so RPG fans rejoice. It may only be 17% off, at $49.99 instead of $59.99, but any discount on a game this renowned and beloved is welcome.
Diablo III Eternal Collection: This high replay value, built for co-op classic is a whopping 50% off, currently only $29.99 instead of $59.99.
Civilization VI: Civilization VI is massively discounted at the moment, providing gamers with hundreds of hours of content to enjoy during times of quarantine. It's 75% off, being only $14.99 instead of $45.
Assassin's Creed III Remastered: A remastered version of a classic Assassin's Creed title, this game is 50% off, being $19.99 instead of $39.99.
And a few more great ones:
Donkey Kong Country Tropical Freeze: Donkey Kong Country has continued to employ the same overall formula since its SNES days, but there's nothing to imply that formula hasn't always been extremely successful. The current iteration is 33% off, being $39.99 instead of $59.99.
Octopath Traveler: A love letter to 90s JRPGs, Octopath Traveler is a fine blend of traditional gameplay elements and new, modern mechanics. It's 33% off, being $39.99 instead of $59.99.
Assassin's Creed the Rebel Collection: This collection of two games includes Black Flag and Rogue, a strange dichotomy between one of the most popular and one of the most underrated games in the franchise. That said, two games is two games, and the bundle is 50% off, making it just $19.99.
These are just a few of the games that are on sale at GameStop right now. If you want to see what other titles you can get new or used at a great price, simply go online and see what's happening on GameStop's website. As for how long you have to take advantage of these deals, we're not exactly sure how long GameStop will be running this Spring sale for, but as always, we suggest you take advantage as quickly as possible to avoid missing out.
Related: Buy a Nintendo Switch