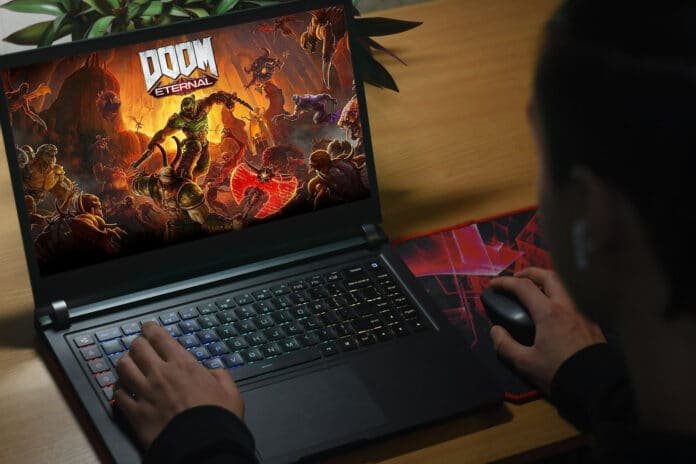 Last Updated on July 20, 2021 by Mark P.
Id Software, the developer behind critically acclaimed Doom Eternal, has recently revealed that a game mode they had planned for the game, called Invasion Mode, has been canceled. This post-launch mode was apparently going to allow players to enter the games of other players and control demons within them. Anyone who has played Dark Souls is familiar with the idea of invading another player's world and giving them grief. The idea was interesting, but it is now being replaced with a single-player horde mode. Unfortunately, the Invasion mode was deemed too ambitious, considering the strife many development studios and console companies are still facing due to COVID.
In fact, Id Software cited unexpected consequences caused by the pandemic, including the remote work environment, as to why they had to cancel the Invasion mode and shift their focus to the single-player horde mode, as well as a rework of multiplayer's Battlemode. Their exact words came in the form of a blog post.
"With these factors in mind, we have decided to redirect our focus from Invasion Mode to creating a totally new single-player horde mode. We're confident this horde mode will offer you more of the diversity and challenge you're looking for in the game. In addition, the team continues to work on a refresh of Battlemode that includes a more competitive, rank-based structure, a number of gameplay and balance updates, and another new map."
An important update on the development of DOOM Eternal from id Software Executive Producer Marty Stratton. pic.twitter.com/RPfhek2crI

— id Software (@idSoftware) July 2, 2021
Much like the initial Doom remake from a few years back, it seems like Doom Eternal has also had some issues with its multiplayer element. Considering that the franchise has been a traditionally single-player experience, this doesn't really come as much of a surprise. Hopefully, the changes made to Battlemode will offset the issues Doom Eternal has faced on the multiplayer side of things thus far, but until the update actually hits, there's no way to know how much it will change.
The team mentioned that they expect to reveal more info in August when QuakeCon rolls around. Doom Eternal launched last year in March and has received a great deal of extra content since then: the game has even concluded the sage of the Doomslayer with the Ancient Gods expansion. Id Software mentioned earlier in the year that they do have more stories to tell in the Doom universe, so it seems likely that there are more things ahead for Doom Eternal, even after The Ancient Gods. Whether or not that content will focus on the Doomslayer we know and love is completely unknown.
Thanks to the fact that Bethesda recently joined Microsoft, Doom Eternal was added to the Xbox Game Pass service. Doom Eternal also received its next-generation console patch for the PS5 and the Xbox Series X|S recently. This update added enhanced performance and ray tracing features to Doom Eternal, making it both look and feel better on newer consoles by utilizing some of the power those consoles offer.