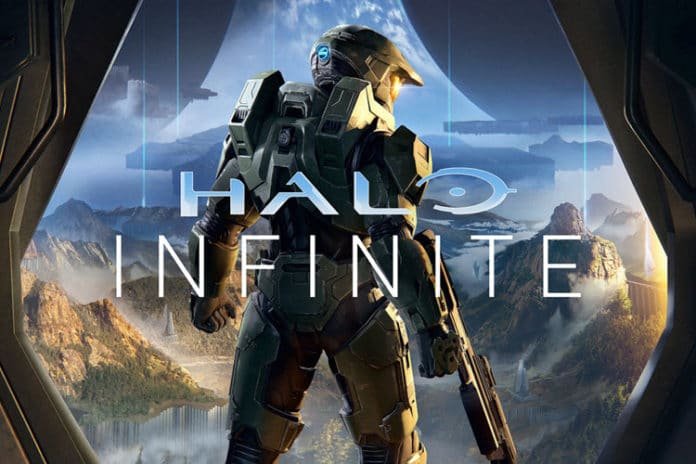 Last Updated on August 13, 2020 by Mark P.
A lot of games have been getting delayed over the past few months: Cyberpunk 2077 got delayed more than twice, and lots of other titles suffered similar fates. However, no one expected one of the most hotly anticipated games of 2020 to get delayed, especially since it is the flagship title for the Xbox, and has been for twenty years. That's right: Halo Infinite has been delayed until 2021. As for why, Developer 343 Industries stated that a major reason for the delay was the shift to work-from-home operations, and that it will give the team the time to "deliver a Halo game experience that meets our vision."
The game is now scheduled to release in 2021, but there's no information regarding an exact date. There has simply been no word on an exact date so we can't know. As for why this delay is particularly noteworthy (to start, it's the next major Halo game in several years), it's because Infinite marks the first time since Combat Evolved, all the way back in 2001, that a Halo game has been a launch title for new Xbox hardware.
That being said, even though Infinite has been pushed back to 2021, the Xbox Series X is still coming out in 2020, according to Microsoft. It is still slated to be released in November of this year. While this flagship title won't be available at launch, the Xbox Series X will still have thousands of games available for its debut, but that will primarily be due to the backwards compatibility it has, so most of those titles will be Xbox One and 360 titles, as well as a few original Xbox games.
The Halo community director, Brian Jarrard, has stated that he understands how disappointing the news is for fans, but is also grateful for the overwhelming support they have offered to 343 and what they need to do in order to achieve their mission. Plenty of other people around the internet had things to share regarding how they felt about the delay, but most of it is positive support for 343, as it seems that plenty of people understand that hiccups in game development happen, and more importantly, we are in the midst of a pandemic, and safety takes priority.
Moreover, if a delay is needed, it's better that the game gets the treatment it needs, rather than being rushed out and given to the fans before it is actually ready. If that were to happen, people would be far more upset than they are about a mere delay, especially when such a big, important title is in question.
Either way, it is unfortunate but understandable news. We don't know when Halo Infinite will be released in 2021, but with any luck it will be in the first half, as opposed to the latter. That's just wishful thinking for now, but it's a hope worth keeping. We're certain 343 will reveal more information about a release date when they know it.