Welcome to TheDealExperts—a site dedicated to helping you score the best deals, no matter what you're looking for.

We are Joe and Mark, two brothers who founded this website in 2017. As people who have always had a passion and knack for finding great values, be it on airfare, consumer goods, hotels, or credit cards, we decided we wanted to help others become smarter buyers, too—and so TheDealExperts was born.
Our mission is simple: to help you save money! We provide our readers with up-to-date, accurate tips, tricks, and information about how to find the best deals while shopping online. Whether you're looking for a hair dryer, electric grill, or a spiffy new watch, we aim to save you time, money, and energy by doing all the digging for you.
Our site is broken down into a few sections to help you easily find what you're looking for.
In our News section, we keep you informed of all the current trends, news, and information regarding gaming, sales, personal finance, retail, and technology.
Jump over to our Deal Reviews section where we publish current deals, along with thorough reviews of the products involved, to help you decide whether or not it's a deal worth snagging.
Keep in mind, even if a product is the lowest recorded price, that's not a guarantee that the quality of the item makes it a deal worth buying.
Peruse our Product Review section where we regularly review the best product options in specific categories—say air fryers or Honda generators, for example. This section is pure gold when it comes to making informed decisions on which product best suits your needs and fits your budget. We show you where you can find the best value, not just in terms of price, but also in respect to various retailers' reputations, return policies, and shipping times.
Cruise on over to our Blog section where we offer you a wide variety of tips, tricks, and insider information surrounding stores, specific products, and general product use advice.
Finally, you won't want to miss our Best Deal section which gives constructive advice on how to find the best deals when looking to buy a particular product.
Don't waste your precious time and energy searching the depths of the internet for the best deal. When you come to TheDealExperts, you can trust that we've already done the grunt work and what you see on our site is up-to-date, accurate, and reflects the best deals available. This site is built on honesty, solid research, top-notch reviews, and the quality of our deals.
In today's world, there are so many decisions to make each day—what to wear, how to handle that difficult client, what toppings to get on your pizza. Don't let finding what you need add to your pile of decisions. We're here to simplify your life and help you select what you need quickly and easily.
Thank you for choosing TheDealExperts as your trusted source of product reviews and information. Our goal is to support you in your shopping experience and we're confident that we can assist you in finding whatever you need. We hope that you'll visit us often!
Our Websites
At TheDealExperts, our #1 goal is provide valuable and informative content on topics ranging from news, to deals, to free mobile apps, pets and and more. Below is a list of websites owned & managed by TheDealExperts LLC.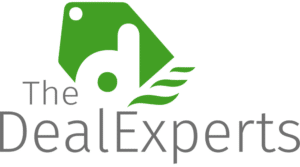 TheDealExperts.com is a site dedicated to providing information on the latest gaming news, deals, sales and more.
Content might include the latest news on specific gaming updates, the latest sales from top partner stores or reviews of specific product or a group of consumer products.
---
Our Freeapps101.com website is focused on providing information on free mobile apps for Android and iOS.
What you'll find is information and reviews on anything from free gaming apps, free gift card apps, calorie counter apps, meditation apps, weather apps and individual reviews of specific free apps.
---
Bobo's Pets is another one of our websites focused on providing useful and up to date information for our readers. At bobospets.com, we provide content for pet owners including content written and approved by veterinarians that discusses what your dog can and cannot eat, information on common training issues or dog health issues and more.
Facebook | Instagram | Twitter
If you have any feedback, we'd love to hear from you. Please don't hesitate to reach out via our contact us page.