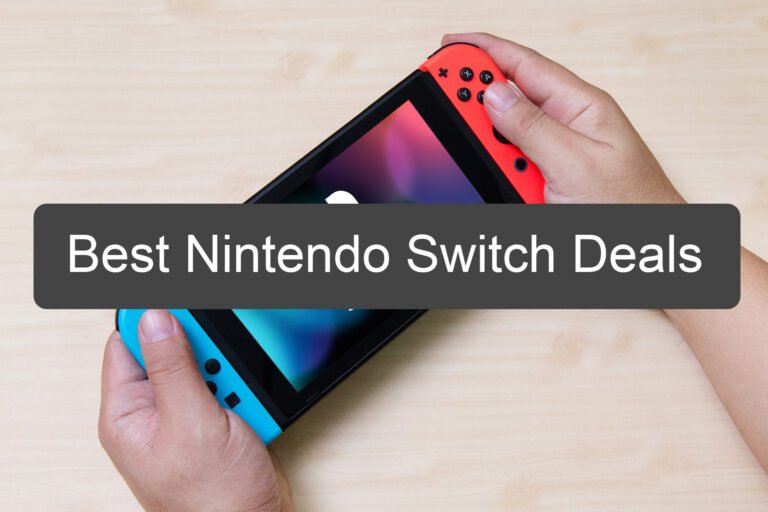 Last Updated on November 18, 2020 by Mark P.
Of the great brand fights of the modern era, the Console Wars are one of the most well known and potentially divisive among gamers and game enthusiasts. Of the companies still in the race, Nintendo is one of the more interesting characters. Not as high powered as Sony or Microsoft, Nintendo stays competitive by appealing to family fun and portability.
Granted their leadership is ancient and horribly out of touch with reality and their Western consumer base, but sales are sales and the company remains in the game. It might surprise some just how old Nintendo is, as the company not only predates video games, but even the twentieth century.
Oops! Something went wrong in loading products.
Brief History of Nintendo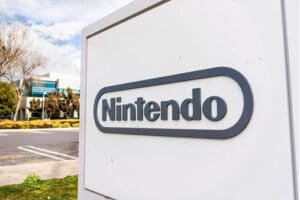 Nintendo actually got its start as a playing card company. In 1889 the company started as a maker of Hanafuda cards, a popular card game in Japan, though the game is pretty obscure in the West. Nintendo actually still makes playing cards, both in Japan and the West. As is fitting such a traditional game, the company was formed in the ancient city of Kyoto.
For the majority of its history, Nintendo made playing cards, which makes sense since video games didn't exist yet. In 1959 the company got a good in with Western markets by obtaining the rights to sell Disney themed playing cards. Still, it wasn't until 1963 that the company started making games along with playing cards.
The first electronic games were produced and sold by Nintendo in 1970. They started making video game consoles in 1975, and thus entered the Console Wars proper, only eight years before the Great Video Game Crash of 1983. Still, in the game they were. The NES, their first true console, was released in 1988. Before then they mostly made arcade games and the like. Gameboy, the first portable gaming console, was released the next year in 1989. The popularity of portable gaming devices are probably what Nintendo is most well known for in modern times, as they consoles are generally considered underpowered with a lackluster number of games.
Still, Nintendo's reputation for family friendly gaming, both portable and console based, is a strong one, and their older consoles are incredibly popular for the nostalgia even if the technology was outdated. Besides, there's no denying the fun and sheer durability of older Nintendo consoles. From the NES, to the N64, and beyond, Nintendo consoles are simple and durable, and that means they can be enjoyed for years long past their prime.
The Nintendo Switch
Released in 2016, the Nintendo Switch was designed to be the company's new generation of console. In keeping with Nintendo's tradition of portable gaming, the Switch can be used as both a regular console and as a portable game. As a console it contains many of the same features of rival platforms with television, streaming, and the like. As a portable game it can be used on the go and then set up for console use at home.
Though not everyone will take advantage of that, the flexibility is useful for fans of Nintendo. At $299.99, the Switch is far more affordable than other platforms, and that has been one of Nintendo's saving graces across platform generations. In a lot of ways, Nintendo plays on nostalgia far more than other platforms, with game series dating back decades that continue to release new versions in franchises or adapt older games to remain available digitally.
Buying Used Switch Consoles
Since Nintendo consoles are famous for their durability, if not reliability, years and even decades after the fact, it's no surprise that older consoles are still desired for gaming. Cartridge systems may no longer be the norm, but they certainly stand the test of time. For more modern systems, buying used and refurbished systems is a great way to save money. Nintendo consoles are already lower cost than their rivals, so why not save more money by getting a used console?
Though the Switch has only been on the market for four years as of the time of this writing, and only three years internationally, used and refurbished consoles can still be found for those who look. The obvious place to find used and refurbished consoles used to be GameStop and similar secondary sales markets. In more modern times, however, looking online has become much more common. Though buying consoles online bears risks because of shipping mishaps, reliable sellers prepare for such issues and package accordingly.
This means sites like eBay are a great source of used games and gaming consoles. This includes newer machines like the Switch. Whether you're an old time fan of Nintendo or a family head looking for something the whole family can enjoy, buying used is a great way to save money. Used consoles are tested and true when sold on sites like eBay, which require honesty and transparency from their sellers to maintain the site's integrity.
Nintendo is an old company who branched into console gaming as a progression of their expansion. Though their consoles might not be the best in terms of technical spec, they are reliable and durable not matter the platform generation. The Nintendo Switch is innovative for combining the variety of a console with a portability that has made Nintendo well regarded in some gaming circles. Not everyone needs that portability, of course, but it's a nifty feature nonetheless.
Whether you're an old fan of Nintendo or looking for an affordable and reliable console to have fun with, the Nintendo Switch is a great option. Already affordable new, buying used consoles means even more savings. Said savings can easily be put into buying more games, which means more fun. That's just simple math, and you can't argue math. Sites like eBay are a great place to find both used consoles and used games, so feel free to check out both and expand your gaming library. Nintendo may not have the flashiest graphics or accessories, but the games are fun and the consoles sturdy, so buying one is always a great way to have family fun and enjoy the newest Zelda.
Is it worth getting a deal on an old or used Switch or wait for the new model?
With the next generation console war in full swing, the decision to buy new or wait may play heavily on your mind. The newest Xbox and PlayStation consoles launched well ahead of the Christmas season, with only rumors of the next Nintendo being suggested for early 2021, at best.
With this news, you may want to wait on buying a Nintendo switch, but it could also be the time to find the best Nintendo switch deals. Here are some reasons to consider buying the Switch, where to find some great deals, and what the next gen will mean.
Black Friday Switch Deals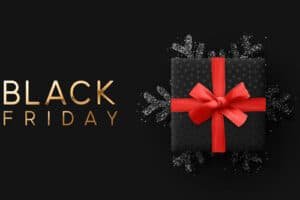 With the newest consoles hitting stores in November of 2020, the switch may not seem to be a contender for Christmas sales. However, if you manage to get the best Nintendo switch deals on the market, you could potentially save money among other benefits. These benefits include pricing, availability, longevity, and a general audience acceptance. The biggest argument you may find going into the Christmas season comes from spending $500 or more for the newest consoles, with the previous switch still being around $300 depending where you shop.
Switch Bundle Deals
This year, the Black Friday deals set out by Nintendo offer that $300 price tag to include Mario Kart Deluxe and everything you need to get started. Coupled with this, most of their mainstream titles, such as Zelda and Mario, will sell for 20$ less throughout the sale. This means you could by 3 heavy hitter Nintendo titles for the same price as 2 of the releases for the new consoles and still come out $200 dollars in the green.
If you want more content, those savings could by you 5 more awesome titles. If you play your cards right, that means you could buy a Nintendo switch and 9 games for the cost of a PS5 and 2 titles.
Want content? Nothing can beat the innovation and experiences of the existing lineup for the switch. While the new consoles coming out will strike up with some beautiful heavy hitters, Nintendo serves up a diverse line of games that anyone can enjoy. In 2020 alone, Nintendo launched a new Animal Crossing, Paper Mario, Zelda title, and many more.
From mini games, party games, and action-packed games, Nintendo boasts something that the other two consoles cannot compete in, family and friendly orientated game play. Match their style with their impressive IP list and you do not need another reason.
If you want one though, availability comes next up on the list. The new consoles launch will invariably be met with short supply. If you did not pre-order a console, the chances of finding one near launch date are slim. Plus with Amazon and other big box stores already touting delivery times and shortages, you may want to consider the Switch as a family-friendly gift versus the new consoles.
While Nintendo works on their next big release, they made sure that this holiday season will have plenty of switches for everyone. With their sale the content will also be available guaranteed.
Why Buy Now
You may be thinking to yourself, well if Nintendo already intends to launch their next console, why buy now? The best Nintendo Switch deals of the season will give you a big bang for your buck, but Nintendo also makes sure their products last. Their games generally showcase a ton of replay value, great online community, and lots of support.
Nintendo will not stop supporting the Switch even with the advent of their new console. Plus, even as newer, and better games do emerge, the switch, like most other Nintendo consoles, have a sense of longevity about them. When was the last time you busted out the N64 just to play a round of Goldeneye or Mario Party?
This comes from the audience Nintendo markets to. They generally want to get as many age groups and people into their audience as possible.
If you have kids, the Switch offers tons of games that you can play together as a family. Having a party? The Switch offers games like Mario Kart and Smash Brothers to T off against your friends. Want some high intensity action? While not as prevalent, multiple titles exist that feed that feeling. Nintendo does an amazing job of marketing to the masses.
Where to Find the Best Nintendo Switch Deals Right Now
Now that you know why to buy, here comes the inside scoop on finding the best Nintendo switch deals on the market.  You can find deals all over the place, especially moving through Black Friday sales. However, keep in mind the drawing power of the switch, these deals can go fast, despite the availability overall. If you cannot find it at one listing, try the next.
If those don't work, check back in a few days when the stock comes back in. Check out the following sections for deals on the consoles and packages, games and content, and accessories.
Shopping Around for the Right Switch Deal
The absolute best Nintendo switch deals start on Amazon this year. Not only do they carry the $299 deal with the Switch and Mario Kart 8, but they also have multiple deals depending on what kind of package you want to buy.  Most packages come with the console and either Animal Crossing, Mario Kart 8 Deluxe, or Splatoon 2 as their game.
The packages also come in a variety of colors from blue to pink. Lastly, these packages can be upgraded to the higher data storage. The higher storage does cost about $200 more, but it can be well worth the investment.
If Amazon doesn't have it in stock, Best Buy offers the same deals on the basic console packages and the additional 20$ off many game titles.  Best Buy also offers some great deals on the Switch Lite consoles, going for as little as $199 per unit.
You can also nab that Lite deal at your local GameStop.  The good news on the Lite deal gives you a similar product at $100 cheaper. If you are holding off for the next generation console or the next Nintendo console, these Lite units make a great stand in until the next one comes out.
The console deal may not be the hottest thing since sliced bread. Letting these consoles go for any less would be a steal. If you are not excited yet, then the true best Nintendo switch deals lie in the games that are on sale. Some huge titles are on sale for at least $20 dollars off all over Amazon, Gamestop, and Best Buy.
If you cannot find one that you want or if its sold out, check other locations. Some of the deals can be hard to come by but they are super worth it. These deals include games from the Mario, Pokemon, and Zelda franchises.
If you look hard enough you can come across some mega deals, such as the Resident Evil Triple pack on the cheap. This is three games for the discounted price. If you can find it Super Mario 3D All-Stars gives you Mario 64, Sunshine, and Galaxy for the price of one game.
Pick up Animal Crossing, Pokemon Sword and Shield, and Zelda: Breath of the Wild all for at least $15 off. Nintendo knows they need to bring something to the table for the holiday. While they cannot compete with a new console launching, they certainly came prepared with the sheer amount of games on sale from major titles.
Nintendo Switch Game & Accessory Deals
Still want more? Nintendo nailed down several deals for their accessory lines. Between memory cards of all sizes, carrying cases, and controllers, these deals can save you a ton of money. If you are lucky, you may even find one of the Ring Fit Adventure games with its unique accessory. This game got knocked down to $69 on Amazon or $79 from Best Buy.
These deals go quick though, so if you or your little gamer have been searching for it, keep a sharp eye out. Most of the other accessories range from a 10 to 15% off depending on where and you are searching for.
Is it worth it?
While these deals offer a ton of savings, is it worth it? The next generation of consoles launch in November of 2020 with Nintendo set to launch in the spring of 2021.  As of now, no firm plans have been announced for a solid date for the newest Switch.
If you are on the fence about making a purchase because something else may come out later on, here are some facts about what the future of gaming looks like for the Switch family including sales, updates, and where the company is heading.
2020 proved to be a rough year for much of the world; Nintendo helped millions combat quarantine with the Nintendo Switch. The company struggled for most of the year to keep up with demand.
Their hit game Animal Crossing surged sales through the roof and ended with a spike in Nintendo's stock value. Over the four-year life span, more than 61 million Switch units sold. These compare to numbers like 102 million for the Wii and 154 million for the Nintendo DS.
Switch Pro
The Switch currently operates as V2, the second version since its original launch in 2017. The update to the hardware gave the Switch a longer lifespan. The newest version coming in 2021 could be known as the Switch Pro.
Regardless of whether the rumors prove to be true or not, if the Pro plays Switch games and comes into the same classification of system, then this could push the Switch to being the most successful console for Nintendo to date. If the new system is just an upgrade, then finding the best Nintendo switch deals right now would only save money in the long run.
Unfortunately, not many updates exist for the next generation for Nintendo. They have not officially announced a new launch. The latest update came in October, Nintendo may be talking to Innolux for their Mini-LED displays for the next gen.
Couple this with another update in August when sources pointed at a new switch console in 2021, not much else is known. If a new Switch Pro does debut, it will likely be an upgraded version of the current technology. This means better performing hardware, a better screen, and potentially a few performance features.
Since nothing could be confirmed, capitalizing on a good deal while the buying is good could save you money in the long run. Nintendo focused on creating a unique portable gaming experience compared to the more performance-based push for the other consoles. This approach led to a huge boom in sales and a sizeable niche they can capitalize on.
Regardless of whether you wait for a new switch model or buy now, you get that unique experience Nintendo aims to provide.  The new consoles may offer better graphics, but they do not showcase the depth of game franchises or interactive playing.
Nintendo understands the niche they have built for themselves. Regardless of whether you stand for team Xbox or PlayStation, nothing stops you from having a switch as well.  Nintendo found a way to be successful in the console wars by stepping out of arena and owning both companies in a way they can't easily compete.
Unless either company can launch a successful handheld that performs better, Nintendo will continue to boost their grip on the niche marketplace. The modern gamer can own a console, a handheld, and a PC and find enjoyment on all of them.
Overall, finding the best Nintendo Switch deals means you could own a great console at a great price. Regardless of how old you are, when you first picked up gaming, or what phase of life you are in, a Switch has games for you to enjoy. The deals coming from Nintendo going into this holiday season prove to be a great value.
You can save a ton of money, get a ton of wonderful content, and rest assure that even if they do come out with another console, your switch will still be a safe choice.