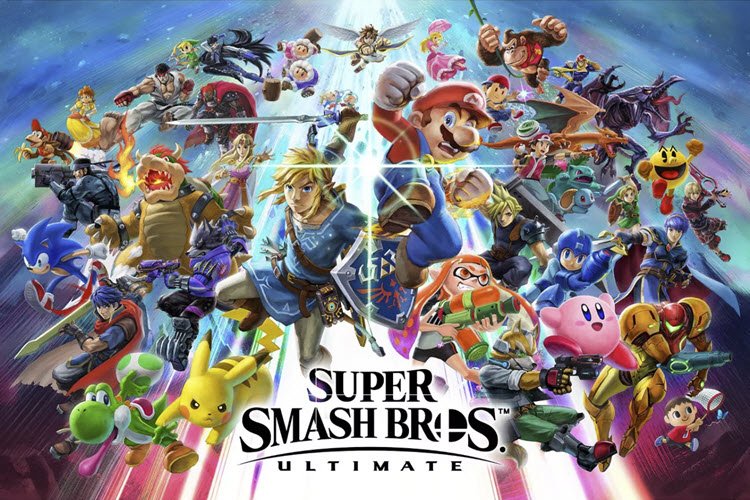 Last Updated on October 29, 2020 by Mark P.
Right about now, Nintendo is offering subscribers to their Switch Online service another freebie for the game Super Smash Bros. Ultimate. For a limited window of time, NSO subscribers can claim the Vault Shopper Set 2 bundle, which includes 3,000 Gold and five Classic Tickets. The Classic Tickets can be wagered before a run in Classic Mode, and if you win, you'll get extra rewards. It's worth noting that we're not exactly sure how limited the window to get this freebie is, but you'll probably have at least a week to do it.
In order to claim the Vault Shopper Set 2 pack, players will need to open the Switch eShop and select the "Nintendo Switch Online" option from the left sidebar. After that, the pack can be located on a list of all the other free offers that are near the top of the page. Then all one has to do is click on it and begin the download, with the contents of the freebie being available once you open the game after the installation is complete.
Similar to many other Smash Bros. Freebies in the past, the Vault Shopper Set 2 is only available for NSO subscribers, and you have to be a paid, active subscriber, which means you can't just download the freebie during a free trial of Nintendo Switch Online. You'll have to be subscribed for at least a month, though it's worth noting that a subscription to NSO is not particularly expensive, and it has plenty of benefits to justify the cost.
Smash Bros. Ultimate has also recently added another DLC fighter, that being, oddly enough, Steve from Minecraft. The unusual choice of fighter was added on October 13, and like previous Smash DLC characters, Steve brings his own new Minecraft-inspired stage, as well suitable music tracks and extra Spirits to unlock in the game's Spirit Board mode.
Steve is but the second DLC character to arrive as a member of the Smash Bros. Ultimate Fighters Pass Vol. 2, with the first added character being Min Min from Arms. Four more DLC fighters are still slated to be part of this Fighters Pass, but Nintendo has not yet revealed or even hinted at the identity of those fighters. The Fighters Pass Vol. 2 costs $30 USD. Each character pack can also be purchased individually for $6 USD, if you only care to have certain fighters out of the whole pass. If you are someone of that nature, you may want to hold off on the Fighters Pass until you know who some of the other fighters will be. Of course, you'd save money buying the Pass over buying each fighter individually, but if you were only going to buy one or two, you'd save buying individually.
Either way, Smash players have a lot to look forward to over the next few weeks and months, and this current freebie being offered is just one of them.
Get more gaming news from TheDealExperts here!