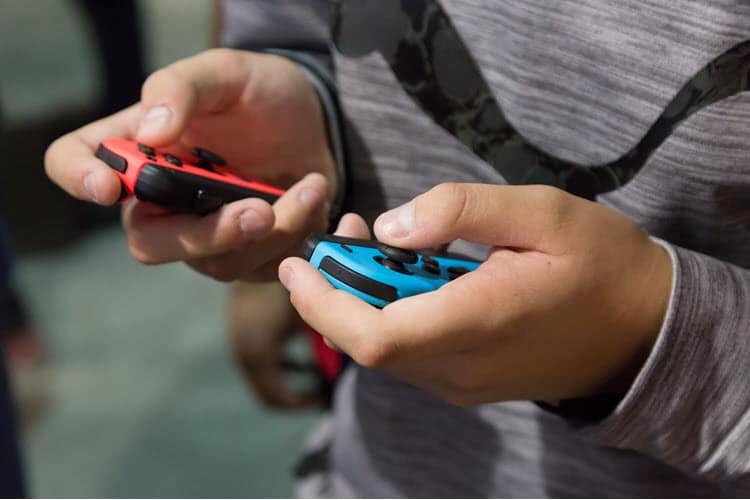 Last Updated on November 12, 2020 by Mark P.
No one frowns on discounts, and discounts on expensive things are even better. The Nintendo Switch and its Joy Cons aren't a bad setup, but for players that would prefer a more traditional controller with their console, there's a great deal available to take advantage of right now. And considering that this is Nintendo, whose products are rarely ever discounted, this situation is one that any Switch player should be looking to take advantage of ASAP.
Both the Nintendo Switch Pro Controller and a its pair of default Joy Cons are available at Walmart at a $10 discount right now.
That means the Pro controller is available at $59, which is the lowest price it has been in a pretty good while. The default Joy Con pair, also down by $10, can be purchased for $69.
Whether you need to replace a busted pair or simply want to get an extra set to beef up your local multiplayer sessions, now is probably the best time to act, since discounts are truly rare. Granted, those Joy Cons actually get lowered to $69 fairly regularly, but the Pro controllers don't see discounts nearly as often.
The Pro controller may seem a little overpriced compared to the ones you would use for consoles like PlayStation or Xbox, but they are high quality accessories, with excellent long term comfort and finely tuned controls. Needless to say, a lot of players value them, especially for games like Smash, where the Joy Cons can fall a little short.
That said, if you are simply looking to increase how many people can play local multiplayer on your Switch, the Joy Con discount is a great way to go, since you can generally split a pair between two players. They may be slightly more expensive than the Pro controller, but they have a lot more versatility as well.
Finally, keep in mind that discounts on the Pro controller truly are quite rare; if you really want to get one for your setup, now is the best time to take advantage, because it could be some time before you see such a discount again. There's no time like the present.
Related: Buy a Nintendo Switch