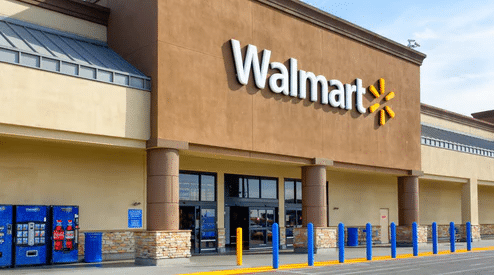 Last Updated on April 17, 2022 by Mark P.
With no delay in preparing for the holidays, Walmart has released its top-rated kid's toys of 2019.
The list includes 48 toys — more than the company's previous years lists — with a featured trend of gaming. Additionally, the list features mostly Walmart-exclusive toys. Anne Marie Kehoe, vice president of toys at Walmart, said Walmart's goal is to make it as easy as possible for parents to find the perfect toys for their children.
"Our customers count on us to have an unbelievable selection of top toys at incredible prices for every gifting occasion," Kehoe said. "And, that's especially true during the holidays."
Here's five of the top toys from the list at great prices for happy gift-giving.
Top Character Toys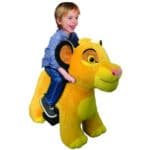 Some of the most popular character toys include a giant plush 6V Simba from "The Lion King" that kids can ride for $149. The toy has a maximum speed of 2.5 mph and includes a Jungle Den for easy storage. The toy even makes "authentic" roaring cub sounds for even more fun.
Since the series' release in the late 1990s, Harry Potter toys have dominated the market. The Walmart-exclusive Harry Potter Invisibility Cloak can make someone "appear to disappear" using the Wow! Stuff app (included with the cloak purchase). The best-selling item costs $59.99 and is a perfect gift for kids, collectors, fans and "aspiring wizards."
Gaming
The Nintendo Switch Console, which has been a hit since its debut in March 2017, has made the list for top kids toys. Coming in at a cool $294.95, the Nintendo Switch Console offers a variety of ways to play, including online, multiplayer and single-player as well as a catalog of old and new Nintendo releases.
Along with the Switch, the HP Pavilion Gaming Laptop made the top kids gift list for those beginning gamers. The laptop, priced at $699, provides a 15.6-inch display with 8GB of RAM and 256GH of internal storage run on an Intel Core i5-9300H processor. For great gameplay and visuals, the computer has an NVIDIA GeForce graphics card and high-resolution display.
Outdoor Fun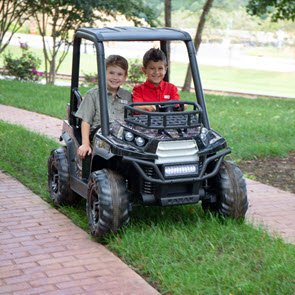 For kids into outdoors, exploring and getting a little messy, Walmart has an exclusive UTV just for kids! The 24-Volt UTV by Dynacraft has Realtree coverings and working headlights for kids on the go. The UTV even offers a front rack for storage and MP3 input for music on-the-go.
Walmart's top toys list scales a variety of categories. The entire list can be viewed here.