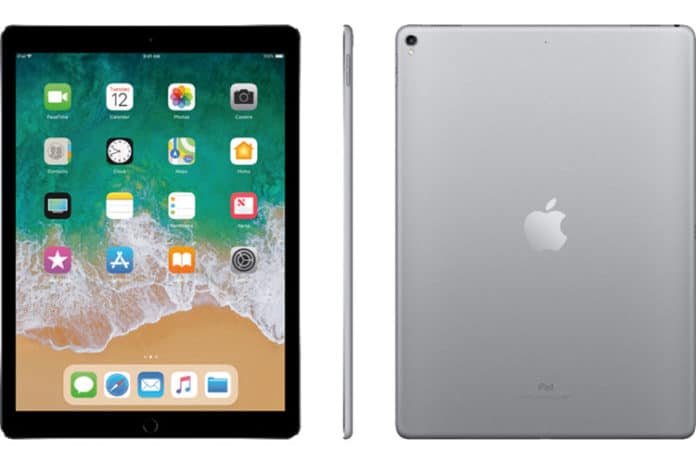 Last Updated on September 8, 2019 by Mark P.
The iPad Pro is an excellent device that can do pretty much everything you need; be it work or leisure, having a 12.9 inch iPad Pro with 1TB of data could certainly never be construed as a bad thing. However, a device with such specifications is guaranteed to be expensive, and there is no exception be found here. An iPad Pro with these specs is going to set you back quite a bit no matter how good of a deal you find for it, but it's always better to save some money when you can. That's why you would probably want to take advantage of the opportunity Walmart is currently providing, which will save you $400.
Granted, the price still totals up to $1,349, which is no small change. But considering the usual price tag of $1,749, it's a hefty discount all things considered. It's pretty close to a quarter off, and chances are you won't find such a recently released Apple product at such a discount anywhere else or anytime soon.
iPad Pro 1TB 12.9″ Options:
See 1TB iPad Pro Deal $400 Off at Walmart
Also available at Amazon with Prime Shipping
Apple iPad 128GB Options:
See iPad 6th Gen For $100 Off at Walmart 
Also Available at Amazon with Prime Shipping
Besides, the iPad Pro is a major step up from its regular cousin. The extra large screen and massive storage space are nice of course, but the specs for the device are so high it can practically function as a laptop in and of itself. It can be paired with removable smart keyboards to pretty much turn it into a laptop in all but name. Thing is, you would definitely want a 1TB iPad Pro if you were going to use it as a computer in and of itself.
But if you don't plan on using an iPad for something like that, you probably don't need a whole terabyte of storage space, and you probably don't want to pay for that much storage space either. If you want an iPad to actually just serve as a tablet, it's unlikely that you will ever need a whole terabyte. As luck would have it, another device is also on sale at Walmart right now, the 128 GB iPad Sixth Generation. This device is $100 off, bringing it down to a far more affordable $329, roughly a fourth of the reduced price of the aforementioned iPad Pro. If you don't need a full TB of storage or a screen that is a foot in length, this is definitely the much cheaper option.
Either way, be sure to act fast; deals like these either don't last very long or they run out of stock very quickly, so you should definitely take advantage while the opportunity is still available.