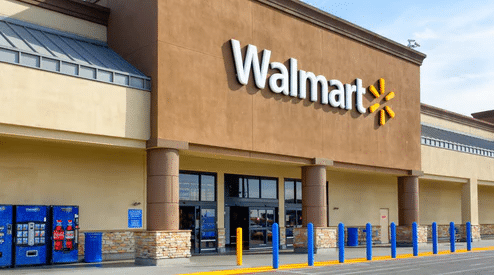 Last Updated on April 17, 2022 by Mark P.
Following the deadly shootings over the weekend in El Paso and Dayton Ohio, a pair of Walmart employees have joined a number of gun control advocates, opposing Walmart's sale of guns and ammunition. They have urged other employees to join in their protest.
Thomas Marshall is a 23 year old employee based in San Bruno, California. He used internal Walmart Slack channels and email to speak to fellow employees, encouraging them to call in sick on Tuesday, to take part in a walkout on Wednesday. The goal? To sign a petition at Change.org to bring an end to the sale of ammunition and firearms at all Walmart stores.
"We are all concerned employees, and Walmart says it values the outlook of its employees," Marshall told NBC News. "We feel as if we can make a noticeable difference."
Marshall has said that he is concerned over the fact that Walmart is continuing to sell guns and ammo even after the mass shooting that occurred in its own store in El Paso, claiming at least 22 lives.
"If I do wind up getting fired for this, that is a risk I am willing to take," Marshall said on MSNBC on Wednesday.
Walmart spokesperson Randy Hargrove stated that, of the 4,700 physical Walmart stores across the country, about half of them sell actual firearms, and many more of them sell ammo for guns. He also said that the retailer has absolutely no plans to change this fact even after the shooting that took place in their store. The walkout from their employees isn't going to affect their stance either.
"There's been no change to our policy regarding firearms," Hargrove said. "Our focus has been on our associates and the entire El Paso community."
Marshall is also being assisted by another Walmart employee, Kate Kesner. Marshall and Kesner revealed that their work accounts were disabled by Walmart after their attempt to organize these protests.
Hargrove did confirm that their company accounts were suspended, and that they would only be restored when the employees returned to work. Thus far Marshall hasn't himself been suspended or terminated for his actions.
Marshall has supposedly received widespread support for the movement he is trying to start, thanks to a lot of gun advocates that also believe Walmart should discontinue the sale of firearms after the rising number of mass shootings lately. It does seem unlikely that this will have any effect on Walmart's sale of firearms, but it is obvious that there is rising discontent with the situation both in and outside of politics.