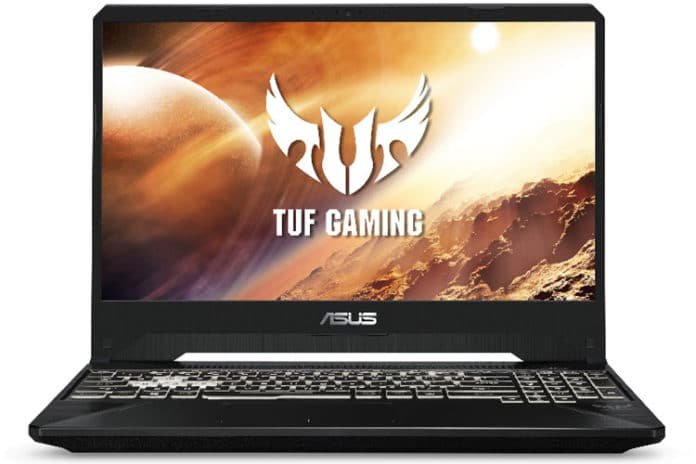 Last Updated on September 28, 2019 by Mark P.
Asus is in a weird place as far as its reputation is concerned; it's known for making good computers, but not necessarily the best. Then again, they also aren't the most expensive, so they have a pretty good ratio of bang to buck. That said, Asus is actually a pretty good budget means of getting into PC gaming, if you're interested in that. And it's even better when Walmart has an excellent deal available on one. Right now, Walmart is selling the ASUS TUF gaming laptop with a Ryzen 7 processor, GTX 1650 card, 8GB of RAM and a 256GB SSD for just $750. Considering that the price of this laptop is usually $1000, you're saving exactly 25% with this deal.

See Laptop at Walmart


That said, this isn't an absolute top of the line gaming computer. It definitely won't be able to handle the most recent AAA titles at max graphics settings. Then again, you'd have to pay a whole lot of money for a computer that could do that, and if you are willing to play popular games such as Apex Legends or Fortnite on marginally lower settings, this computer can still do that for you. Its specs are good enough to play nearly every major game right now, so long as you are willing to settle for lower graphics. For some that's a deal breaker, but others will likely be alright with such a deficiency so long as actual performance is still good. On top of that, this laptop has nearly unparalleled portability, so that's a nice bonus too.
Granted, its storage isn't the best and neither is its GPU, but, you do get what you pay for. As stated, Asus is the kind of brand that is never total trash, but also isn't the cream of the crop. It's squarely in the middle of things, where you can pay a fair sum for fair performance. Whether or not this is a good deal for you really depends on just how good you need your games to look for you to enjoy them. If you can settle for something less than the absolute best graphics, then it's definitely a good deal to take advantage of.
Just remember that good deals don't tend to last very long, so you should hop on it as quickly as possible if you want to secure a serviceable gaming laptop at a great price.
See Laptop at Walmart