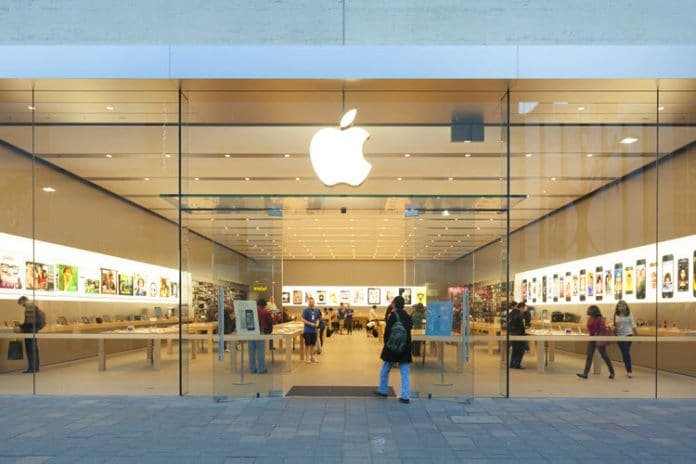 Last Updated on April 17, 2022 by Mark P.
Apple's third quarter results suggest the company saw revenue of $53.8 billion — about a 1 percent increase over last year's third quarter results. Apple's move into the fourth quarter shows goals of revenue increase from $61-$64 billion in revenue and a gross margin of 37.5-38.5 percent. According to the New York Times, Apple posted a 13 percent net-income earnings decrease from last year, suggesting iPhone sales the culprit behind the techno gadget company's slide.
"The results showed persistent signs of weakness for one of the world's financial standouts," New York Times reported. "Apple built its enormous business on the iPhone, but sales of the device have slipped for three straight quarters in a saturated market for smartphones."
However, Apple states that this was their "biggest June quarter ever."
Tim Cook, Apple's CEO, cited the company's biggest June quarter to an all-time record revenue from Services, accelerating growth from Wearables, strong performance from iPad and Mac and significant improvement in iPhone trends.
"These results are promising across all our geographic segments, and we're confident about what's ahead," Cook said in a press release. "The balance of calendar 2019 will be an exciting period, with major launches on all of our platforms, new services and several new products."
Currently, Apple's board of directors declared a cash dividend of 77 cents per share of the company's common stock, according to a July 30 press release. Accordingly, the dividend will be payable on Aug. 15 to shareholders. The verge reported that analysts expected to see earnings of $2.10 per share.
"Our year-over-year business performance improved compared to the March quarter and drove strong operating cash flow of $11.6 billion," said Luca Maestri, Apple's CFO. "We returned over $21 billion to shareholders during the quarter, including $17 billion through open market repurchases of almost 88 million Apple shares, and $3.6 billion in dividends and equivalents."
The Verge reported that iPhone makes up less than half of Apple's current business now.
"iPhone revenue was $25.99 billion compared to $29.47 billion a year ago," The Verge reported. "That means the iPhone represented under half of Apple's revenue for the first time since 2012."
Although the company has reported sluggish sales for the third month in a row, Apple may be able to pull a punch with its newest iPhone to be announced in 2019. The Verge reported that the lastest model will include a more advanced camera and lens for ultra-wide phones. One reason reported by Verge why phone sales are slagging could be due to consumers keeping their phones longer.
"That's why Apple has put such a focus on its consumer services; the company dedicated an entire event to a range of them back in March," The Verge reported. "iCloud, the App Store, Apple Music, Apple Pay, and the new services are all viewed as crucial to Apple's future growth and diversification. Services represented 19 percent of Apple's revenue last quarter."