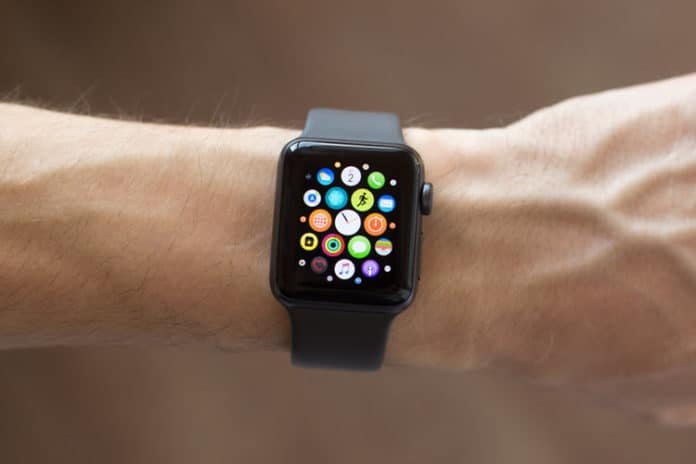 Last Updated on August 20, 2019 by Mark P.
Everyone likes saving money, and the more you save the better. Best Buy currently is offering tons of discounts on Apple Watches, but there is one sale that better to take advantage of than any of the others. Sure, there may be many Apple Watch 3 series deals, but the discount on the Apple Watch Series 3 42mm GPS+ Cellular model is a whopping $175 off its usual price, so it is available at the great price of $234.
See current Apple Watch 3 deals at Best Buy
This is actually even cheaper than the price Amazon is offering right now, at $309. This is one of the few times in which Amazon and its prices have been undercut. On another note, this model of Apple Watch has often gone out of stock even when it isn't on sale. That being the case you should definitely try and take advantage of this offer while you still can, that being the case. You wouldn't want to miss out on a deal this sweet because everyone else snatched it up first.
By comparison, this same model of Apple Watch has gone down to $229, but it was for the standard GPS model. For a whole five dollars more, this deal nets you the cellular option, which has its own eSim, providing always-on connectivity. What this means is you can actually use the Apple Watch for many of the functions you would normally trust to your phone, such as receiving and making calls, or streaming music from Apple Music. Of course it can't do everything your smartphone can, but it covers the most essential aspects.
Normally, you would have to pay $100 premium to upgrade to the cellular model, so this is extremely good value for anyone that was interested in getting an Apple Watch 3. And of course, it has a great many benefits, including GPS, heart-rate monitoring, and water resistance. This all makes it ideal for exercise and running if that's what you're after.
But as said at first, this deal is even better than the one Amazon is currently offering, so they'll probably be bought pretty quickly. If you are interested in getting an Apple Watch 3 42mm, this is likely the best deal that you're going to find anytime or anywhere soon. And if you do miss it, your next best chance will just be Amazon, which is $70 more expensive. No one likes to spend money that they don't have to, so don't miss out on a great opportunity to buy this device at a much lower price than you'll find elsewhere, and certainly much lower than its regular retail price.