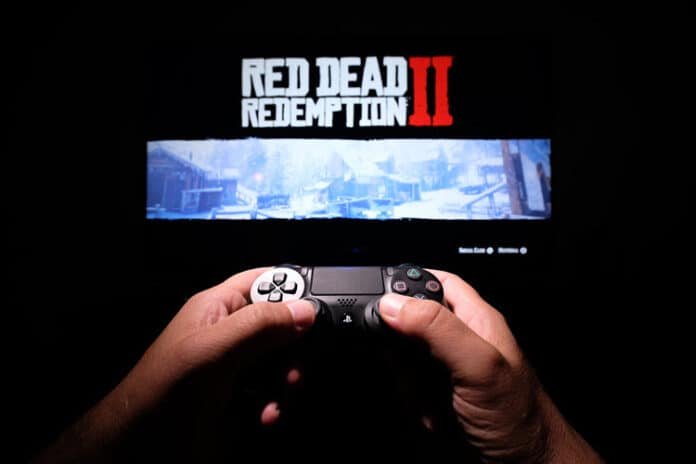 Last Updated on November 30, 2020 by Mark P.
Officially, Rockstar will be separating Red Dead Online from Red Dead Redemption 2, the game that it is the multiplayer component for. If you aren't sure what that means, it's basically this: on the PC, Xbox, and PlayStation, you'll be able to buy the online component of Red Dead Redemption 2 as its own standalone product. That of course means it won't be free to play either.
Will Red Dead Online Cost Money Now?
Thankfully, it's not like you'll be paying for the price of a full game. This new standalone version of Red Dead Online will launch on December 1 and will cost $20.
Red Dead Online Deal Alert
Even then, for the first few months of availability, namely from December 1st until February 15, 2021, it will be a whopping 75$ off, which means you can get your hands on it for just $5. But since the game is online only, it will require a subscription to PlayStation Plus or Xbox Live Gold if you're playing on either of the consoles that require those subscriptions for online play, so that's an added cost to consider overall.
How to Get Red Dead Online
There will be multiple ways to get your hands on Red Dead Online: it will be sold via PlayStation Store, Xbox Store, Rockstar Games Launcher, Steam, and Epic Games Store. The game itself includes the full experience provided by playing online via Red Dead Redemption 2, with no differences between them whatsoever. This means there's no reason to buy it if you already have Red Dead Redemption 2. On top of all of this, this standalone version will offer an option to purchase what's called Red Dead Redemption 2: Story Mode, which includes the single-player campaign. However, the price for this addition has not been shared. Obviously, buying this new standalone Red Dead Online would be pointless for either single or multi-player if you have 2 already.
How Much Space is Needed to Play Red Dead Online?
RDO will require a staggering 123GB of free space to install on your device. When it comes to the Xbox Series X and the PlayStation 5, there has been no word as to whether or not the game will have any sort of specific enhancements thanks to the hardware of the new consoles. Naturally, Red Dead Redemption 2 is playable through them via backward compatibility, but there's no word on any enhancements there either.
One may wonder why Red Dead Online is necessary as a standalone entry, but it is actually quite a notable release for Rockstar, considering that GTA Online, which has been a huge financial success for Rockstar Games, has not received the same treatment. That said, there is a standalone version of GTA Online coming our way sometime in 2021. Regardless, Red Dead Online will be the first example of a Rockstar game that has been separated from its original package in such a manner.
Besides, for some gamers, all they really care about is interacting with their friends. Some don't even care about the single-player content. For them, it'll be nice to buy the online version for a much cheaper price.
See more deals and tech news from TheDealExperts here!