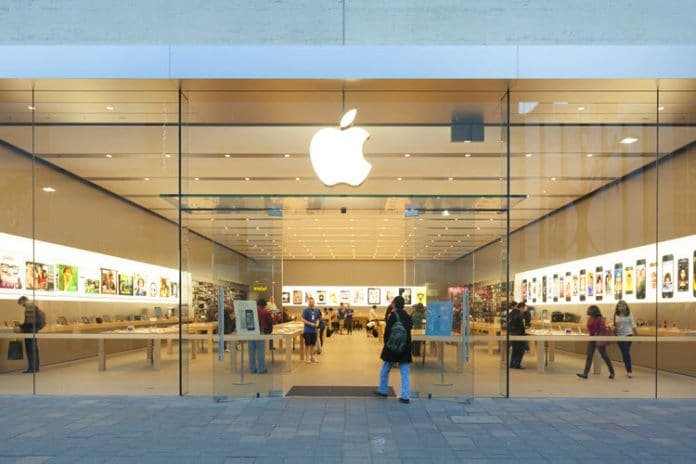 Last Updated on May 19, 2020 by Mark P.
This week, at least 25 physical retail stores for Apple will be reopened. Head of Retail, Deidre O'Brien, released a letter on the company's website, which covers the details of how Apple plans to safely reopen their stores. Back in March, Apple closed down all of its physical stores outside of those in Greater China. Most Chinese stores have reopened already, though Apple is still in the process of laying out their plan for opening others in other areas.
O'Brien's statement was as follows: "Our commitment is to only move forward with a reopening once we're confident we can safely return to serving customers from our stores. We look at every available piece of data — including local cases, near and long‑term trends, and guidance from national and local health officials. These are not decisions we rush into — and a store opening in no way means that we won't take the preventative step of closing it again should local conditions warrant."
As of right now, over 80% of the 510 retail stores Apple owns worldwide are still closed. But over the next week, the tech giant plans to reopen 10 stores in Italy, 12 in Canada, and 25 in the U.S. However, they may not all be fully reopened, as Apple has stated that the services available in these reopened stores will vary based on numerous factors. The only service all the stores will offer is the ability for customers to make Genius Bar reservations and pick up products ordered online. On the other hand, some stores will only offer curbside or storefront service, instead of letting customers actually enter the stores.
For the stores that will reopen, temperature checks will be mandatory for employees, and they will all be required to wear face masks as well. Customers will also be required to wear face coverings in order to interact with store employees. Apple plans to provide facial coverings to those who show up without one, and social distancing will be enforced within the stores, only allowing a certain number of people in stores at a time.
"In every store, we're focused on limiting occupancy and giving everybody lots of room, and renewing our focus on one‑on‑one, personalized service at the Genius Bar and throughout the store," O'Brien stated.
Apple already reopened a number of stores last week in South Carolina, Idaho, Alaska, and Alabama. The US stores reopening this week will be in Hawaii, Oklahoma, Colorado, and Florida. For more detailed information on when stores will be reopening and what services they will be providing, you can use Apple's Find Store search tool, which will cover all of that.
With the country cautiously coming out of quarantine, it's a good thing that all of these stores and companies are taking the necessary precautions when opening them. It's always better to be safe than sorry, so it's better that these types of measures are put in place.
You can read more about Apple's reopening here.