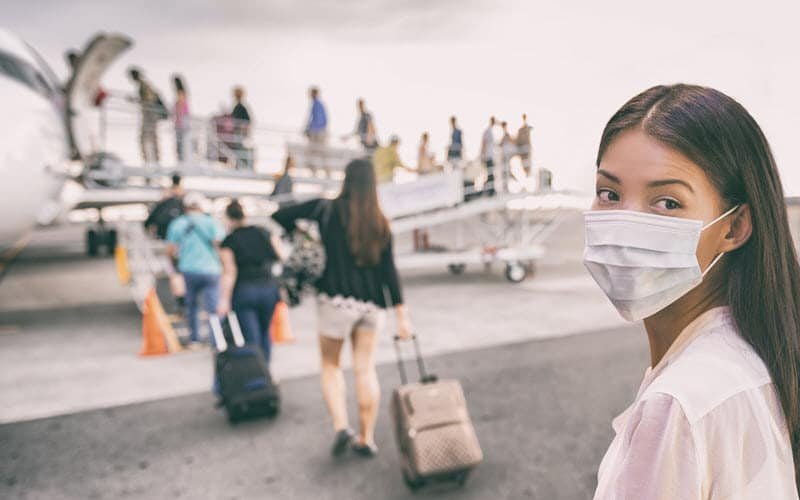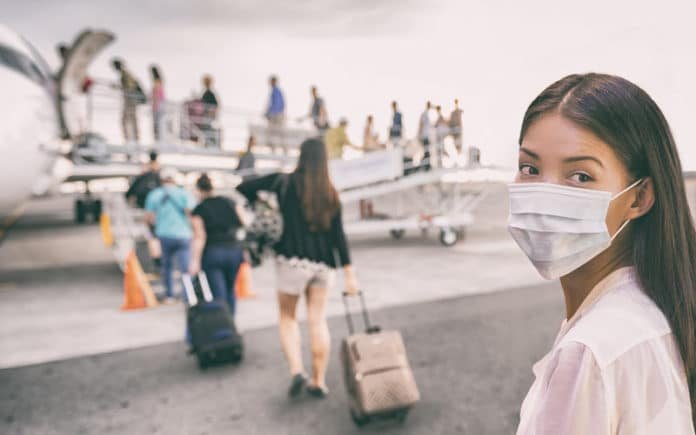 Last Updated on May 7, 2020 by Mark P.
It wasn't too long ago when you were simply able to book a flight online, go to the airport, check-in for your flight, (be overcharged for your checked baggage, in the process), zip through security and board your flight to your destination. Most people have been through this process countless times and never thought twice about the worries or possibility of getting seriously ill. Because of Coronavirus (COVID-19), however, the times have changed, dramatically. Just as after 911, air travel, amongst many other industries, will never be the same.
The TSA's 3-1-1 Rule which limits liquids to 3.4oz, a 1qt clear plastic bag that it goes into, and 1 bag per passenger, has become commonplace throughout the past decade where almost all travelers are able to get through security with relative ease and compliance. Even more so now, however, this aging TSA 3-1-1 rule seems to be what passengers will view as the 'simpler time' of recent air travel times.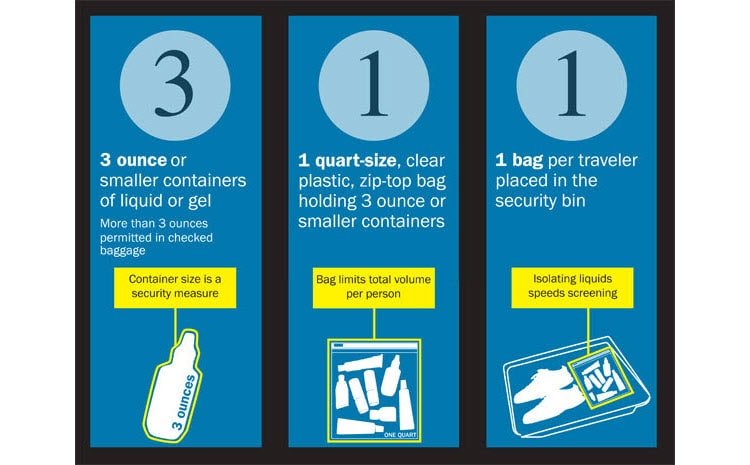 The cost of airfare has fluctuated so much in the past couple of months, since the start of the Pandemic, that it is close to impossible to predict the price of airline tickets anymore. Roughly 4 weeks ago when the skies were nearly empty due to passenger traffic being down 95%, according to the airlines, the cost of a cross-country flight was a mere $35 Round-Trip, when only a month earlier these prices were in the hundreds of dollars. We will certainly see airfare deals both domestically and internationally pop up in the next few months as airlines attempt to convince travelers to get back in the skies.
Conversely, since the airlines have taken such a massive hit because of the COVID-19 Coronavirus pandemic they will try to do whatever they can to get earnings and profits back to somewhat normal levels. Most airlines, however, will be taking extreme measures when air travel does resume, such as only selling half the amount of seats for each flight to promote social distancing on their flights. So one dares to ask, where else are they supposed to make up the 50% of lost revenue? According to Forbes, airlines have warned of a 54% hike in airfare as an answer to combat the half-empty flights they'll be operating.
Since March 2020, travel bans around the world began with each country either completely shutting down air travel or leaving their borders open to only essential travel. What seemed like only a matter of weeks for this to be done will certainly take months for it to be undone. From domestic travel bans to international travel bans, European travel bans to China travel bans, it is proving to be difficult to determine when each of these will ease as governments around the world are taking every precaution necessary before opening their countries back up again. Only time will tell as the domino effect of countries reopening gains some momentum and travel restrictions are eased.
With airlines requiring passengers to wear masks and social distance, amongst other new requirements, it is certainly going to be a challenging recovery period for passengers and the airline industry alike. One of the biggest concerns many travelers will have post-pandemic is if they should get travel insurance. Although always a good idea to be better safe than sorry, will travel insurance plans, however, cover things like getting sick or canceled flights due to pandemic-like situations?
As airlines look to recover from arguably the worst airline industry collapse ever there will undoubtedly be numerous ups and downs. Expect cheap airfare in certain markets and expensive airfare in others. Restrictions might vary widely, as well, from one destination to the next, along with each airline possibly having its own rules. One thing to keep in mind, however, is that as the world slowly returns to normal, the travel industry will too.