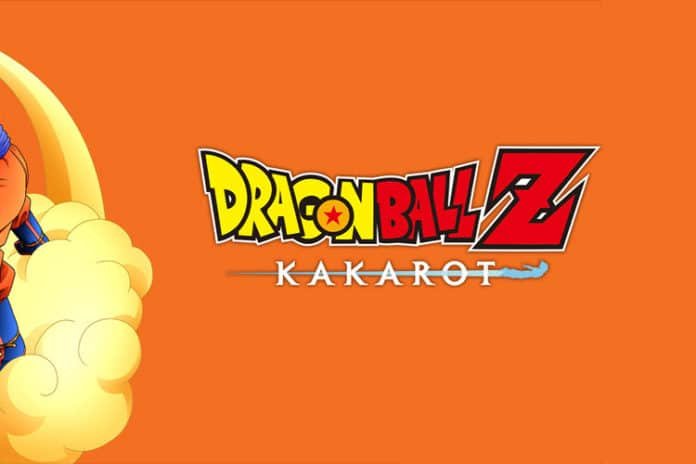 Last Updated on September 15, 2019 by Mark P.
The upcoming third person action RPG from Bandai Namco, Dragon Ball Z: Kakarot, now has an official release date. The game is scheduled to launch for PC, Xbox One, and PlaySation 4 on January 17th, 2020. Additional details about the game were revealed by producer Ryosuka Hara at the Tokyo Game Show, including what kind of pre-order bonuses can be expected. Before, it seemed as though only Goku, Kid Goahn and Future Trunks would be playable in the game, but Hara made it clear that adult Gohan would be playable during the Majin Buu Saga as well.
Available for pre-order at Amazon, PlayStation, Xbox and Steam.
As for pre-order bonuses, you'll get access to a unique side quest, "A Competitive Party with Friends", a special ingredient that can be used in cooking, and early access to Bonyu's Training. Bonyu is a character designed specifically for this game by Akira Toriyama, and you would usually fight against her during the Cell arc. By pre-ordering you'll be able to undertake this training as early as the Android Arc.
Of course there's a lot of variants of the game to pre-order. The standard edition will include nothing but the game itself, whereas the Deluxe edition will include access to a special cooking item. The Ultimate edition includes both of those things, but also a season pass, a music pass, and an in-game vehicle you can use as Goku. The Collector's Edition will have the game, an 8x8x8 diorama figure, and a collectible steelbook.
DBZ: Kakarot, will essentially follow Goku throughout the events of Dragon Ball Z, which is technically just the second part of the OG Dragon Ball series. For most though, DBZ was the first time they got invested, and it mostly stands on its own. The game will go through all the major DBZ arcs, from the Saiyan Saga up to the Majin Buu Sage, with the player taking control of a handful of major characters that participated in those arcs. Naturally this will include a lot of fighting, which covers the action part of the game, but it's not entirely clear what types of RPG elements will play a major role in the game just yet.
Either way, Dragon Ball Z: Kakarot, is sure to be a major successful title of early 2020. As to whether or not it will stand apart from all the other DBZ games that have come out before it, that remains to be seen.