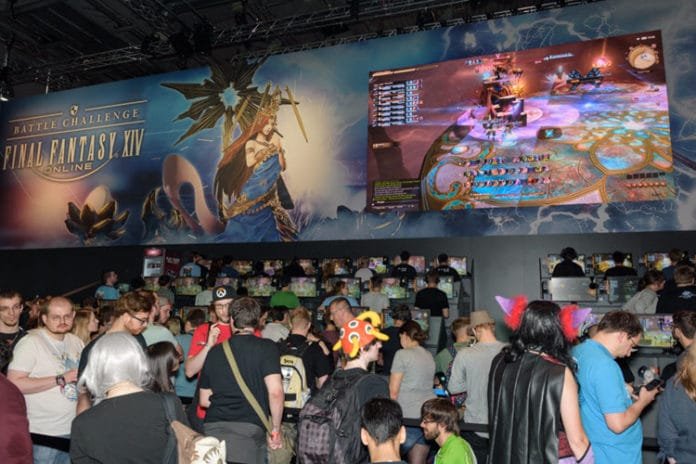 Last Updated on August 27, 2019 by Mark P.
Final Fantasy 14 was a bit weird, in the sense that it was one of the few times the franchise branched off from single-player RPG into an MMO. It was also pretty confusing since it came right after a single player RPG entry and was succeeded by one as well, but it didn't have any kind of moniker to denote that it was an MMO: it was just, 'Final Fantasy 14.'
But even so, it was a huge success for Square Enix, to the extent where one would think a sequel would be in order. However, the director and producer of Final Fantasy 14, Naoki Yoshida, has stated that there are no plans to make a sequel to the franchise's lone MMO entry; at least not anytime in the immediate future. This information was revealed during an interview Yoshida had alongside story writer Banri Oda, in which they both told the German website Spieletipps that, while Square Enix was still committed to the game itself and still had content update ideas, they had no plans for a sequel at the moment.
Neither of the two gave any reason as to why a sequel wasn't being considered, but they did reveal that talks with Microsoft regarding the arrival of Final Fantasy 14 on Xbox One were still ongoing. Unfortunately, they didn't give any concrete date on when that might happen, which means they probably haven't come to an agreement with Microsoft just yet.
Some have speculated that the reason Final Fantasy 14 doesn't have a sequel in the works is because it isn't profitable enough, but the data shows that the game has been very successful and is still extremely popular even now. It's still receiving regular content updates too: on July 2nd, the game's 16 million worldwide players got to experience the Shadowbringers expansion, which continued the main story quest of the game, and allowed players to take a darker path for the first time. It also added new races, new weapons, and many new locations to explore.
Allegedly, Final Fantasy 14 will also be the basis for the live-action TV show that is in the works right now. However, it's also been said that the plot of the show will be 'an original story,' so even if it is based on the universe of Final Fantasy 14, it is unlikely that it will follow the same plot as the game itself.
Either way, it's pretty clear that the game itself is more than popular enough to keep going, and the subscription model seems to be working very well for it. The reason the game doesn't have a sequel yet certainly has nothing to do with its popularity or its profitability; it could just be that there is no reason to produce a sequel when the current game is still going strong.