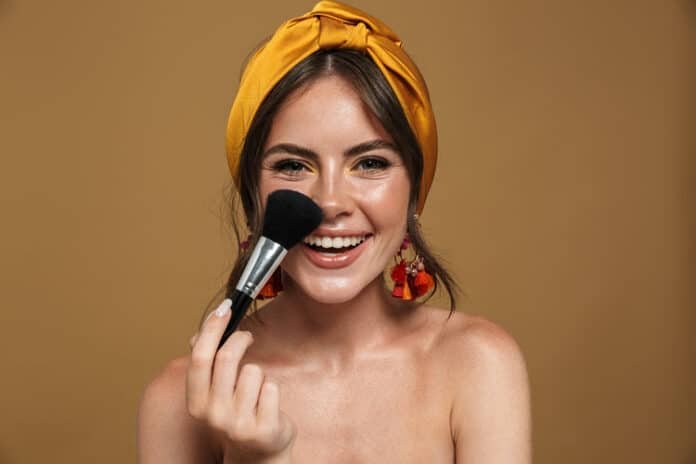 Last Updated on August 25, 2021 by Mark P.
The BH Cosmetics official website is having a sale on popular palettes, makeup tools, and lashes. Generally speaking, the consistently good-quality makeup brand offers products in the $20 range, but with the sale currently going on, a vast majority of BH Cosmetics items are available for up to 50% off. Fans of BH Cosmetics, or just anyone looking for quality, affordable makeup should take a look just to see what may catch their eye.
The palettes on sale are 50% off, which means that favorites like the Romantic Nomad eyeshadow palette are only $6.00. The Cotton Candy palette is $9.00 while on sale and the Ultimate Matte palette is $14.00 instead of the normal price of $28.00. Definitely a great time to make a move if you are lacking anything in that department at the moment.
The Studio Pro and False lashes are 40% off, meaning that the lashes on sale are going for around $2.00. Can't get much lower than that, honestly. The makeup tools on the main website are also on sale, but at different percentages. The Poolside Chic 12 piece brush set, for example, is 25% off, leaving the price at $21.75. The Studio Pro Beauty Sponge is 65% off for a currently listed price of $2.10. At 50% off, the bestselling Midnight Festival 10 piece brush set is currently listed as being $13.50.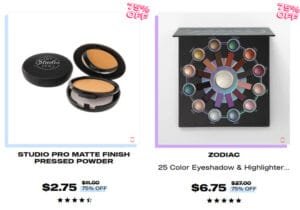 In addition to these smaller sales there is currently a last call product sale with a wide array of items being 75-80% off. This includes things like the Liquid Linen lipstick, which is currently listed at around $1.40 to $2.10. The Studio Pro Matte Finish Pressed Powder has gone from $11.00 down to $2.75 after being put on sale for 75% off. The 25 color Zodiac eyeshadow and highlighter palette is also 75% off, which means customers can order it for just $6.75 instead of $27.00. Needless to say, these remarkably low prices make just about any purchase at BH Cosmetics right now an absolute steal.
With the currently ongoing sales, customers can rack up on popular items and hidden gems for significantly less money. With a purchase of at least $40, customers can even get free shipping. Orders ship out between 1 to 3 days, and BH Cosmetics also offers an afterpay payment method. With orders anywhere between $35-$1,000, customers can make payments every 2 weeks in 4 installments of equal amounts. The customer must have a debit or credit card and be 18 or older in order to qualify for this payment plan. There is zero interest and there are no additional fees that have to be paid if payments are made on time. After pay is selected at check out and is accepted automatically.
Related: Millennials Major Force in Beauty Market Spending
It should be noted that no particular end date for this sale has been mentioned, meaning it could be over in a month, a week, or even tomorrow! If you're interested, you'd best pop on over to BH Cosmetics' official website while you still have the chance.