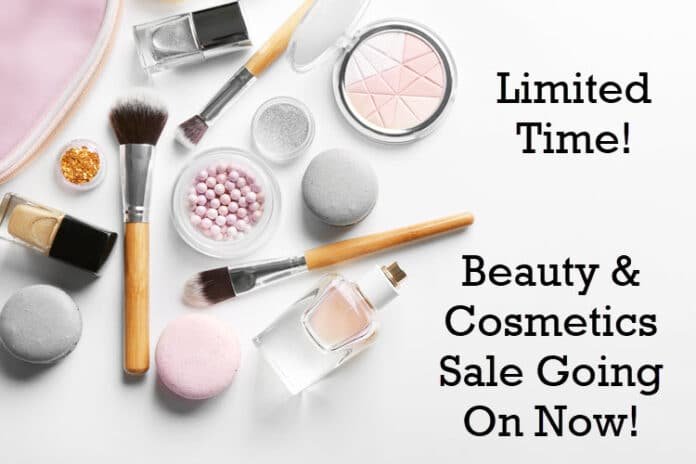 Last Updated on September 25, 2021 by Mark P.
Ulta Beauty is having a sale for a vast assortment of makeup products at their online store right now. Of particular note are special Prince (yes, the musician) themed products from Urban Decay, as well as The Morphe x James Charles palette. Of course, there are many other products currently discounted as well, all of which are worth a look if you're interested!
Notable Urban Decay Cosmetics Sale Items
The PRINCE U Got the Look Vegan Eyeshadow Palette is priced at $27.50 instead of the normal $55. The eyeshadow palette has ten eyeshadows with matte, metallic and shimmery colors. The shadows are well pigmented and show up well on different skin tones, as evidenced in the swatch pictures located on the Ulta website. The palette also comes with a mirror (you'd be surprised how many don't), but there isn't a brush included. The PRINCE Kajal Vegan Eyeliner Pencil is listed for $12.50 instead of the regular $25.00. This eyeliner pencil comes in the shades "So Dark" which is their matte black color and "When Doves cry" which is the matte white color.
The PRINCE Multitasker Vegan Makeup Brush is currently priced at $14.00 instead of $28.00. The Brush has soft and fluffy bristles that can be used with dry or wet products on the face and body. While the brush has multiple uses, it works best to effortlessly blend foundation, blush, bronzer, highlighter and setting powder. The website shows that the brush is currently out of stock, but there is an option to be alerted if and when more product becomes available.
The PRINCE Illuminating Liquid Highlighter is priced at $16.00 instead of the regular price of $32.00. The universal highlight color is an illuminating golden pearl. The color is meant to compliment every skin tone with a dewy, radiant look. It is also easy to blend and lightweight enough to avoid making a makeup look too heavy on the face. Of the Prince inspired makeup products from Urban Decay, this highlight is the only one that is not vegan, but most if not all of the Urban Decay products are cruelty-free and or gluten-free.
Notable Morphe Sale Items
From Morphe, The James Charles Palette is priced at $23.40 instead of the normal price of $39.00. The palette has 39 shadows with neutral and bright colors. There are matte and shimmery colors which make the palette a good go-to when a customer needs different color options all in one place.
The Morphe "X James Charles The Mini Palette" is priced at $15.60 instead of the normal $26.00. The mini palette is smaller version of the regular palette, as the name suggests. It is better for traveling and being on-the-go, especially since it has a mirror.
Notable ColourPop Sale Items
There's also The ColourPop! PowerPuff Girls Full Collection Set currently available for sale. The original price is $115.00, with the sale price being $80.50. This collection includes the PowerPuff Girls eye shadow palette with 12 shadows that includes mattes and metallics. There's also Two new heart shaped matte blushes, three metallic Colour sticks, three roller lip-glosses, a bath bar, two lip masks and 3 sets of hair clips for each PowerPuff Girl.
It's worth noting that these are not the only items available for sale at Ulta right now, they are simply some of the most notable. There are plenty of other products available for sale at Ulta right now, so be sure to pay their website a visit if you are interested!