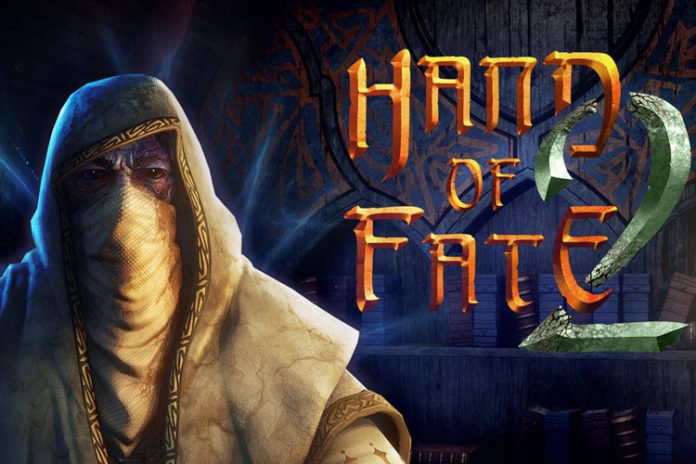 Last Updated on July 3, 2020 by Mark P.
Defiant Development, the developer of the deck-building action adventure series Hand of Fate, has stated that it is "ceasing development of new titles." Apparently, their approach to video game development throughout the nine years of their existence hasn't adapted well to the ever changing video game industry.
Defiant Development started back in 2010, with the idea of creating "a studio model in Australia that would thrive without being dependent on international ownership." As studio founder Morgan Jaffitt put it, "We set out without knowing where the journey will take us, and we do so knowing that the unknown is not always safe. That is a risky way to make games, and we knew that."
Deviant Development started at a time when most of Australia's most notable game development studios were owned by larger corporations, or who had their projects funded by large companies from elsewhere. THQ Studio Australia was shut down back in 2011, and THQ as a whole went bankrupt shortly after. Team Bondi developed the very popular L.A. Noire that same year, but closed almost immediately afterwards. And Halfbrick, once working on licensed console games, shifted to mobile entertainment within the same year, leaving a noticeable void that Defiant Development sought to fill.
Hand of Fate came out in 2015, Xbox One, Windows, and PlayStation 4, one of the first Australian produced and published games to come out of a Kickstarter campaign. The game was successful enough that Hand of Fate 2 came out in 2017 on all the same platforms, plus the Nintendo Switch.
According to Jaffitt, "The games market has changed in ways both big and small in the nine years we've been in business. We have not been able to change quickly enough to continue with them."
What exactly this implies is unclear, as Jaffitt didn't give greater specifics of any sort. Perhaps the company simply wasn't making enough money without the aid of a larger company. While Hand of Fate and its sequel did reasonably well, they certainly weren't raking in the amount of money well-established, massively successful games did. And considering that Defiant Development only put out those two games in its nine years of existence, it is reasonable to assume that they simply couldn't continue as they were. It's a shame, but their willingness to put in real work and effort into something they love doesn't always pay the bills, and everyone needs to eat.
Making the entire scenario a little more bitter, Jaffitt left us with a video of The World in my Attic, the game the company was working on most recently. Unfortunately, we will likely never get to see the game in its full glory now, and all we can do is wonder what might have been.