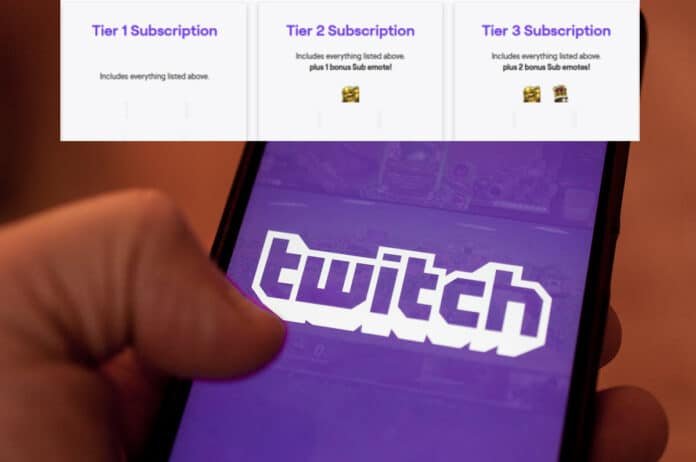 Last Updated on June 22, 2021 by Mark P.
It goes without saying that the value of money varies from country to country. This can be a problem when it comes to international subscription services that are trying to make universal prices for all of the countries they offer their services to. One such business is Twitch, the Amazon-owned streaming service.
That's why Twitch will soon be making a varied series of subscription pricing changes for countries outside of the United States. The idea is to match them to the cost of living in other countries so subscriptions can be more reasonably affordable. The service made a post that claimed the change was considered due to feedback from fans. Regarding the current subscription price, Twitch said "This price makes it difficult for many viewers to support their favorite creators, and likewise, prevents creators from being able to grow their communities, make more content, and welcome new fans."
That being the case, Twitch wants to make their streaming service more accessible internationally, and will this soon be adjusting the price points of all subscriptions offered by the service, including paid and gifted, over the next few months. This will be done for "most countries to better align with their local cost of living."
The first two countries to be affected by these price changes will be Mexico and Turkey, with their subscription pricing being altered on May 20. For Mexico, the price of a subscription will drop from 99 Pesos to 48 Pesos. As for Turkish Lira, the price will drop from 42 TRY to 10 TRY. Twitch selected these countries first because they "are home to creators and viewers who have been passionate about this change for quite some time."
Of course, there will be changes across many other countries as well. Twitch subscription pricing adjustments will be made for many other countries in Africa, Asia, the Middle East, Latin America, and Europe.  However, most of that will be happening in 2021's third fiscal quarter.
Twitch has also made it pretty clear that they believe that, while subscription costs are being altered, content creators that don't live in the United States won't be financially affected. According to some alleged tests run by Twitch, "making subs more affordable for more viewers boost creator revenue." Although, at the same time, Twitch acknowledged that those testing results are not a guaranteed predictor of what will actually happen when all of these changes are made. Aside from that, Twitch is also looking to prevent a revenue slump, and in order to do that, they will implement a twelve-month program that will pay a fixed amount of projected revenue to content creators that are eligible for it.
While the nearest revenue changes are going to be happening very soon, there's still no way to know for sure how they will affect revenue for Twitch around the world. The company is pretty confident it will be good for them and everyone else, but that remains to be seen for now.