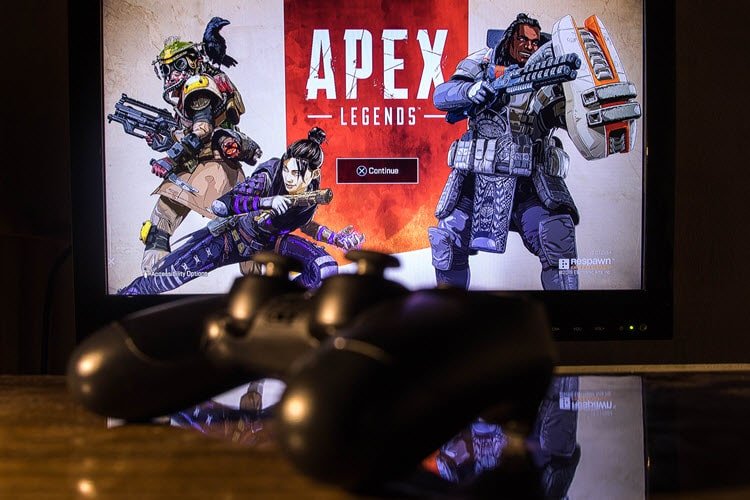 Last Updated on October 6, 2020 by Mark P.
It may come as a surprise to some, but cross-play isn't nearly as universal of a feature as one would expect in today's day and age. While many games do have the ability for people to play with or against each other across multiple platforms, far more games have no such feature at all, which can be a real hassle for people that want to play the same game with each other but don't have the same platform to do it all with.
That's why it's always good news when a game has cross-play functionality, and even better news when a very popular game that didn't have it before gains access to it. Such is the case for the immensely popular Apex Legends from Respawn Entertainment. A new update coming soon will add a plethora of new features to the game, not the least of which is the addition of cross-play functionality. Of course, it'll also be getting some other things, such as a limited-time new mode and the Aftermarket collection event, but the addition of cross-play is definitely the most noteworthy.
That said, it is going to be launching in beta, which means it might still have a few kinks. That said, it will be available on all currently supported platforms, which include PlayStation 4, Xbox One, and Origin. It will also be compatible with Steam when Apex Legends launches on that platform. The option will be enabled by default, meaning that players will be competing across all platforms unless they decide to turn the option off. They will also be able to add friends to their party across all platforms by searching for their username.
On the unfortunate end of things, there will be no cross-progression between platforms upon release. That said, Respawn Entertainment has promised that there will be an update on that feature later when Apex Legends becomes available on Steam.
Naturally, cross-play will have an effect on how matchmaking works in this multiplayer shooter. The game will generally attempt to separate PC and console players since those with a keyboard and mouse have a distinct advantage over those with controllers. However, if your party has any PC players in it, you will be primarily matched into PC matches. If you turn the cross-play feature off entirely, you will only be matched with players from your own platform, however, Respawn Entertainment suggests that one not do this, as it will significantly increase matchmaking times.
The update that will be adding this beta feature, as well as a few other things, comes on October 6th. Needless to say, lots of Apex Legends players are excited, though some probably don't care about cross-play in the first place. How long it will take the feature to be out of beta is a mystery, but it will probably be dependent on how many bugs and issues crop up once the feature is implemented in the game.