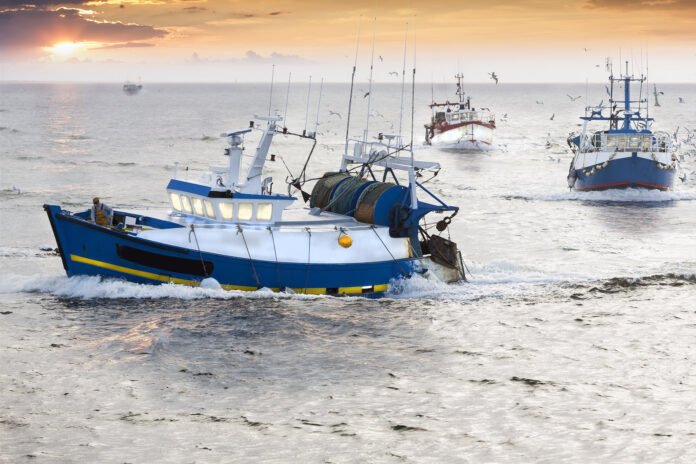 Last Updated on December 15, 2021 by Mark P.
Nothing is more exciting than getting out on the water for a perfect day of fishing. Searching for used fishing boats can help you save money and achieve your dreams of weekends on the lake. When looking at used fishing boats for sale, it is easy to get overwhelmed by the countless available options. You can find a wide range of makes and models for used fishing boats, including top-of-the-line features, motor styles, age, and condition. Whether you want to fix up a custom boat or purchase a used fishing boat that is ready to go out on the water, you can find exactly what you are looking for.
Where to Get a Good Deal on a Used Fishing Boat
Finding the right boat that best fits your needs is hard enough, but getting the best deal on that great used fishing boat can be even more difficult. Here are some of the current deals available at eBay:
Oops! Something went wrong in loading products.
What is a fishing boat?
Fishing boats are exactly what the name implies: boats designed for catching fish on lakes, rivers, or streams. Used fishing boats range in size and style, including small Jon boats designed for small ponds or lakes to large offshore boats used for sportfishing. You can find fishing boats made for freshwater fishing, including aluminum fishing boats, bass boats, and Jon boats, as well as saltwater fishing boats which include center console boats, convertibles, flybridge boats, and skiffs.
Adventurous fishers or dedicated fishermen may be interested in sportfishing boats that can venture into open water or offshore fishing boats that are perfect for deep-sea fishing. No matter what type of fishing you prefer or which bodies of water you frequent, you can find used fishing boats for sale that fit your needs and preferences.
Types of Used Fishing Boats
There are many types of used fishing boats for sale in both freshwater and saltwater categories. Aluminum finishing boats are freshwater boats that are smaller and lightweight. They are easy to tow and can be used on lakes and rivers. Bass boats are popular for freshwater fishing as well. They have considerable power and are low-slung to better catch bass fish.
Jon boats are any type of small boat with an open top and simple, flat bottom. This type of fishing boat is versatile and often the most affordable. Over the years, the design of fishing boats has become more specific to the type of fishing being done. If you want to do a certain type of fishing, you should search for used fishing boats for sale that work best for your needs.
Benefits of Buying a Used Fishing Boat
Used fishing boats for sale are often less expensive than newer models. While new fishing boats include the latest technology, you can find all of the gadgets and features you need on a used model. By saving money with a used fishing boat, you can customize your boat, remodel or repair it to meet your preferences. You may also be able to get more features and gadgets on your used fishing boat than you could with a new boat thanks to the lower price.