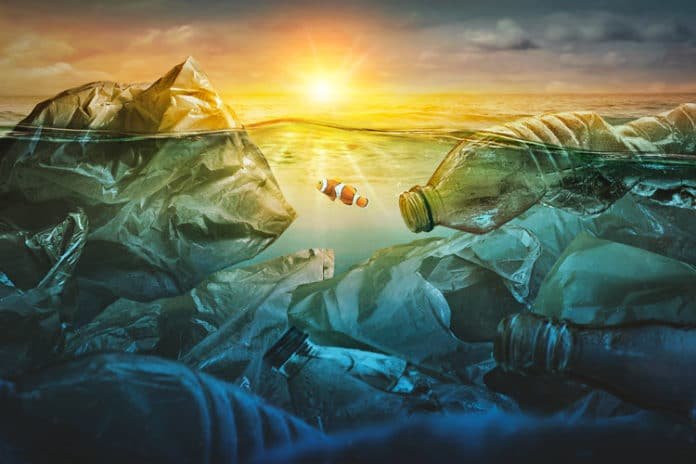 Last Updated on April 23, 2020 by Mark P.
As part of their effort to use the millions of pounds of plastic trash floating in the ocean in order to make something useful of it, Adidas has announced the launch of brand new polyester fabrics line made out of ocean plastic.
According to OAN, the sportswear company and the ocean conservation group Parley for the Oceans Initiative are working together in order to discover new methods of using plastic ocean waste to provide materials for their many existing products, from shoes to shirts and so much more. The partnership between Adidas and Parley began in 2015 and started with the production of shoes constructed from plastic collected from beaches. This project led to the creation of more than "11 million pairs in 2019" which while impressive, is only "a fraction of a group total of more than 400 million" estimated pounds of plastic pollution.
A recent report from The Ellen MacArthur Foundation, a charity whose mission is to promote "shifting the economy to a circular model that eliminates waste, says less than 1% of material used for clothing is recycled," resulting in an estimated loss of a value greater than "$100 billion worth of materials each year."
In a statement recently put out by Adidas, the company seemed to have taken the concept of a shifting market change towards renewable products to heart as a form of bringing down the number of plastic waste harming the environment:
"After introducing a single shoe at the United Nations in 2015, the long-term eco-innovation partnership with Parley for the Ocean​s that will lead to more than 15 million pairs of shoes being​ produced with Parley ​ Ocean Plastic®.  This year will also mark the launch of PRIMEBLU​E ​and PRIMEGREEN ​performance ​fabrics, two new sustainable technologies where 100% of the polyester used is recycled."
According to the press release, these two innovative fabrics won't only be fashionable, but also reliable materials in order to meet the needs of their athletic customer base:
"PRIMEBLU​E, a performance ​fabric which contains Parley ​Ocean Plastic®, is now included in some of the brand's most iconic and visible performance products like Ultraboost 20 and in the uniforms of some of the biggest leagues and teams in the world. PRIMEGREEN, a​ performance fabric that contains no virgin plastic, will be available later this year and will also be featured in key competitive products. Both performance ​fabrics will play a significant role in Adidas reaching more than 50% total volume of recycled polyester at the end of 2020 and its commitment to END PLASTIC WASTE.​"
Other than just shoes and shirts, Adidas also announced a much grander project, their plan to construct a sustainable football field by using 1.8 million plastic bottles according to ABC affiliat​e KETV7 in Omaha. "We believe that through sport we have the power to change lives, and this​ field is a demonstration of our taking action on that belief," said Adidas North America director of Football, Cameron Collins.