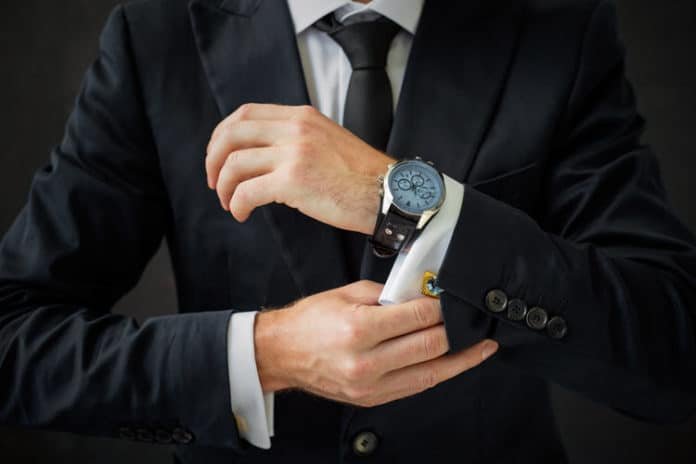 Last Updated on December 7, 2021 by Mark P.
The classic mechanical watch will always have a degree of style and class to it. For many modern middle-class men, receiving your first watch as a gift or perhaps purchasing an expensive timepiece yourself is still viewed as a right of passage from boyhood into adulthood, where now you have to be held accountable for your finances and well being, time being an important factor in all of them.
As winter begins to recede and a graduating class near you looks forward to a (hopefully) warmer Summer and perhaps that first full-time job, here are five quality and affordable watches that would make an excellent gift for the young professional in your life.
Note: each watch is one that the author has had first-hand experience with.
Swatch
This watch brand is one you may have had at some point as a child. Typically with a synthetic rubber strap and lighter plastic casing, what is hidden by the perceived "cheapness" and disposability of this specific brand are the high-end Swiss movements inside of it.
This is perhaps the most accurate and affordable quartz watch brand on the market because each is made to specific Swiss watch standards, meaning the quality of the parts are second to none compared to other affordable watches on the retail market, and that each is made with the intention of being the most reliable watch you'll own- meaning the odds of a manufacturing error are almost non-existent.
Swatch designs stand out on their own and can be paired with a suit or even jeans and a t-shirt. For prices typically under $75, buy one, and very soon you might have a Swatch addict on your hand.
Orient Bambino
For most men, there is a need for at least one classic dress watch to match with a suit or a tuxedo. The Orient Bambino carries a classic 20th dress watch aesthetic with it without carrying a giant vintage price tag.
Made by renowned Japanese watchmakers, this line comes in both quartz (battery) and automatic movements. Whether you're a watch newbie or a watch fanatic, this is the perfect dress watch that will certainly never go out of style.
Shop Orient Bambino Watches at Amazon
Timex Marlin
Jumping back into that 1960's "Mad Men" era, this automatic/hand-wound piece is a reissue of one of the most popular Timex watches of all time. Despite being drastically smaller than more modern watches, this easily slides under a cuff and oozes a sense of sharp style and minimalist appreciation.
A bit pricier than the previous watches listed, this watch has a much larger historical appreciation as well as that tough Timex quality the brand has been known for almost a century.
Invicta Pro Diver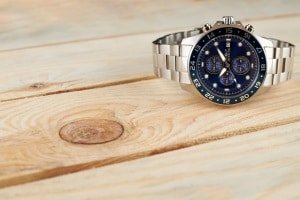 For those that crave a Rolex on a bargain brand budget, these homage pieces can grant you a diver or chronograph in vein of the Rolex design, all for under $70 most of the time. With comfortable steel cases and steel bracelets, these watches are perfect for the board room or for the beach. And if you happen to lose it, don't sweat it, the affordability of Invicta has made a brand a global power player and seems to be staying around for the long run.
Tag Heuer Formula 1
For those who want to stand out in the line for job interviews, Tag Heuer has been embraced by the wrists of young professionals for generations, and is usually the swiss made brand which has gotten so many watch fans hooked on the art, science, and style of high-end timepieces. While even their quartz pieces are hitting above $1,000, you can't go wrong with the quality and prestige that goes along with the name Tag Heuer.