Last Updated on December 4, 2020 by Mark P.
Smart security you can trust. See who's at the door and monitor your home when you're not there with this video doorbell. The 2-way audio lets you listen and talk to anyone on your property, right from your mobile device.
Rating: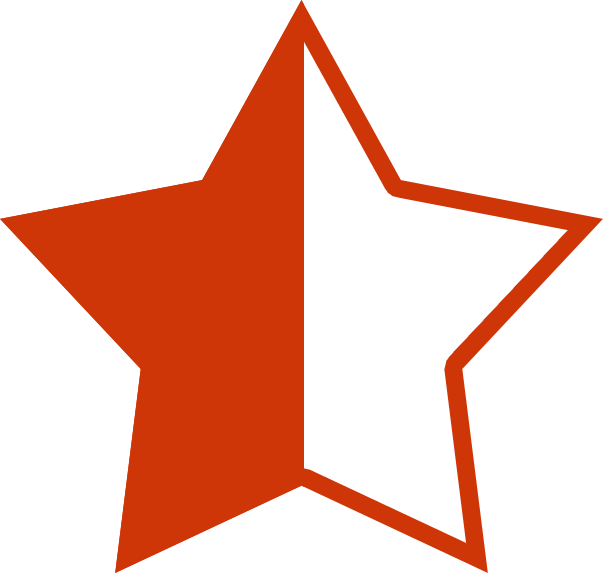 4.5 out of 5 stars
Ring Video Doorbell 2 + Amazon Echo Show 5 Smart Display (5839307) Deal Review
Thanksgiving is right around the corner and that means Black Friday is as well. And as retailers gear up for one of the biggest shopping days of the year, shoppers and deal seekers must be smart about their buying strategies, specifically in making sure they are getting the best deal out there. Black Friday used to be just one day of frenzied brick and mortar shopping followed by Cyber Monday when deals change over to the online shopping variety. These days, however, it seems as though Black Friday shopping deals start as early as a week before Thanksgiving.
Amazon, the giant when it comes to online retail, has some of the best and biggest deals available. And the best thing is is that the deals have already started. One fantastic buy is the Ring Video Doorbell 2 + Amazon Echo Show 5 Smart Display bundle. Normally retailing for $200, the Ring Video Doorbell is on sale for $129. With this purchase, you can get the Amazon Echo Show 5 for only $10, giving you a savings of $150!
Some features of the Ring Video Doorbell 2 include:
Streams live in 1080HD video
Hear and speak to visitors with 2-way talk
On-demand video with Live View
Compatible iOS, Android, Mac and Windows 10 devices
HD video recording stores recorded footage in the Cloud
Motion sensor detects movement up to 30′
Infrared LEDs allow you to record footage in dim lighting
Night vision capable
Built-in rechargeable battery
Can also be powered through existing doorbell wiring
The holiday season brings lots of things: joy, gathering of family and friends, and great memories just to name a few, and of course, lots of shopping. But one drawback to this is that the more items being delivered to customers doorsteps mean the more chances there are for theft to occur. One great wat to combat this and increase the overall security of your home is to have a security camera doorbell, so you can always have an eye on your front porch even when you aren't home.
The 1080HD wide-angle video on the Ring Doorbell gives you a clear and large angeled view of the front of your property at any time, day or night. You can also be notified when any motion is detected and see what's going on before anything happens. Another great feature of the Ring Doorbell is that you can also receive real-time crime alerts from your neighbors and collectively make your neighborhood a safer place.
This is an overall great deal because with the Amazon Echo Show 5 Smart Display with Alexa you can pair and integrate it to the Ring Video Doorbell and see everything the doorbell catches on a larger screen from anywhere in your home, and even speak commands to the doorbell.
It goes beyond the control of your doorbell, where you can control everything from your lights, thermostats, TVs, and security cameras. In addition, you can make hands-free video calls to other Echo devices that have a screen. This bundle deal gives you a truly integrated security and entertainment system. It is certainly one of the best deals to come up even before Black Friday arrives.
Worth Buying?
Home security is one of the top concerns for homeowners. You need confidence that your home will be protected from intruders, vandals, and other such issues year-round. Not only do you want your home protected, but you also want the ability to see who is there, and to view your porch and watch your packages when you aren't home. Enter the Ring Video Doorbell 2 + Amazon Echo Show 5 Smart Display. This brilliant home security and doorbell system combines smart technology with simple convenient features to bring you ease and confidence.
First, let's talk about this device's motion sensors. It comes equipped with integrated motion sensors to give you customizable motion zones. Easily set these areas to whatever parameters you want, and get alerts when these alarms are tripped. Rest easy knowing that your home has motion-sensitive alarms to alert you anytime, anywhere.
Next is its 1080HD Video With Live View. This invaluable feature allows you to view in real-time any visitors or intruders near your home with unparalleled clarity. This allows for easy monitoring and quick and painless check-ins. Watch and listen with its Live View on-demand video, without leaving your seat.
Combining with its viewing features, the two-way talk capability that this device has fully rounds off your home security. Not only can you check in with live video and be alerted to when motion sensors are tripped, but you can also talk with any visitors on your porch in real-time, and they can converse back with you. Know instantly when visitors are at your home, and let them know where you are or how to get in, all through this doorbell.
To fully round off this device is its Alexa compatibility. Now you can complete your Smart Device experience by linking your Alexa with your doorbell and video monitor. With this, you can ask Alexa to pull up video from the doorbell system on your TV, as well as listen to its audio, just with the sound of your voice.
Altogether, the Ring Video Doorbell 2 + Amazon Echo Show 5 Smart Display provides cutting-edge technology, and most importantly technology integration, to deliver a sense of security to you and your home. Easily view who's at your door and porch, talk with visitors, and see who has tripped your motion sensors, all from your phone, tablet, TV, or any other Smart Device.
Store: Amazon
Brand: Ring
UPC: 00852239005550
SKU: 5839307