Last Updated on April 17, 2022 by Mark P.
Walmart has a good deal on the Calico Critters Red Roof Country Home Dollhouse for $45.37 + Free Shipping!
A bit about this item:
The Red Roof Country Home has 4 spacious rooms ready to be decorated! You can create many house layouts: keep a standard 2-story home, or stack to make it 3-stories high! Working lights turn on and off and the house opens completely for easy access to the inside. Includes home, balcony railings, staircase, 3 lampshades, 2 floor pieces and more! Requires 2 AAA batteries, not included. Critters and some accessories not included. For children ages 3 and up. 
Click here to get this deal!
Rating: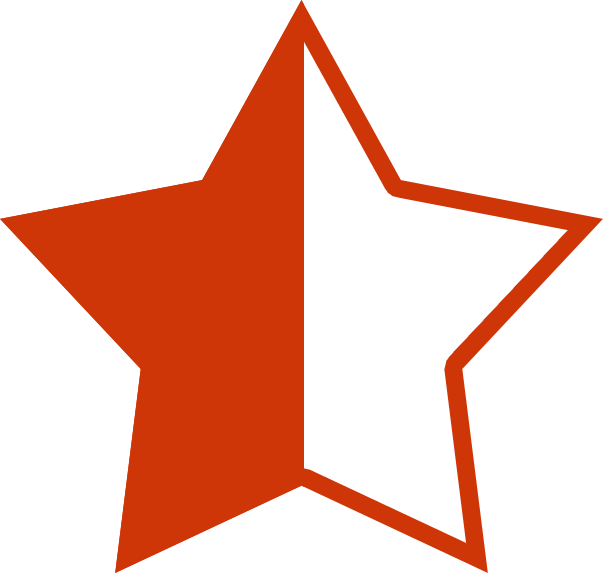 4.5 out of 5 stars
Critters Red Roof Country Home Dollhouse Review
Uses AAA batteries (Critters and Batteries not Included)
Wake up the creative sense in your kids with this adorable doll house. This Critters Red Roof Country Home Dollhouse comes with spacious playroom, bedrooms, kitchen, and Hopscotch Rabbit Mother and Hopscotch Rabbit Girl figures that your kids can engage themselves with as they decorate and change the settings to get different looks. This toy is designed to help little children have enjoyable play sessions with their friends and siblings and with their parents as they build, stack and unstack each piece.
This doll house will inspire your kids and build their imagination and bring their creativity to life as they build the world of their dreams
This awesome toy will make a great addition to your kids collection as it serves as an aid to children's STEM development.
Features:
Removable rooms on the left and right sides of second floor to form a third floor
Cute figures with real-looking faces and features and soft, soothing feeling
Realistic Home design
Durable parts that stand the rigors of children's play sessions and repeated usage
Flexible design makes it possible to change the layout or style
Vibrant colors that do not fade
Spacious doors for easy access to the inside of the building
Working lights for illumination of the Critters doll house
Battery operated system enhances easy turning on and switching off of lights
Included in the package:
72 pieces including bedrooms, 2 roofs 1 x large roof, 1 x small roof, front porch, staircase, Hopscotch Mother Rabbit, Hopscotch Rabbit Girl, Window Frame A x3, Window Frames, Basket, Jam Spreader, Adult Bed and so much more
STEM TOY FOR KIDS 72 PACK: Comes with Hopscotch Rabbit Mother and Hopscotch Rabbit Girl with pieces of furniture and figures to help your kids aged 3 years and above to develop their knowledge of Science Technology Engineering and Mathematics as they hone their skills using this adorable toy for little boys and girls.
BONDING AID FOR PARENTS AND CHILDREN: This stackable building blocks set will help parents to forge closer bonds of love as they watch over their children as they piece the toy home together or share playtime together with lots of laughter and fun
ENOURAGES ROLE PLAYING as boys and girls if age 3 years and above as they take turns in playing roles stacking and unstacking the Critters doll house
SPACIOUS INTERIOR: This dollhouse can be decorated with more than 50 pieces of furniture to help your little darlings arrange, rearrange, stack and unstack the cute pieces as they hone their home decoration and organization skills.
MULTIPLE LAYOUTS: Movable pieces and a removable floors and roof means your little daughters, sons, cousins, pupils, nieces and nephews can convert the building from a two story to three story building effortlessly.
VARIOUS ANGLES: The home can be opened 90 or 180 degrees or completely closed at the end of each play session for storage till the next playtime.
COMPLETE SET: We offer the complete set of the Red Roof Country Home Dollhouse with no missing pieces. When you buy from us, you can be sure of receiving the full pack. Buy with confidence.
BEST GIFT IDEA for your loved ones during birthday, Christmas, Halloween, Thanksgiving, housewarming, baby shower and christening and reunion parties, Cinco de mayo, carnivals, family-get-togethers, picnics and so forth.
PERFECT SIZE: The size of this doll house is just right for your little boys and girls to have hours of fun as they build their home and decorate the interiors. What is more? They can invite their dolls over to the party for endless fun
100% SATISFACTION GUARANTEE: If you have any complain about this doll house, talk to us for immediate resolution of whatever issues you might have with your new doll house. Your satisfaction is our priority.
Store: Walmart
Brand: Epoch
UPC: 00020373217966
SKU: CC1796