Last Updated on April 17, 2022 by Mark P.
Amazon has a good deal on the DEWALT (DWS779) 12″ Sliding Compound Miter Saw for $299.99 Shipped! This sale price is $160 under the list price.
A bit about this item:
Includes the integrated CUTLINE Blade Positioning System that provides adjustment free cut line indication for better accuracy and visibility. Dual horizontal steel rails with innovative clamping mechanism and linear ball bearings deliver an accurate, durable and compact saw.
DEWALT 
DWS779 for Sale
Oops! Something went wrong in loading products.
Rating: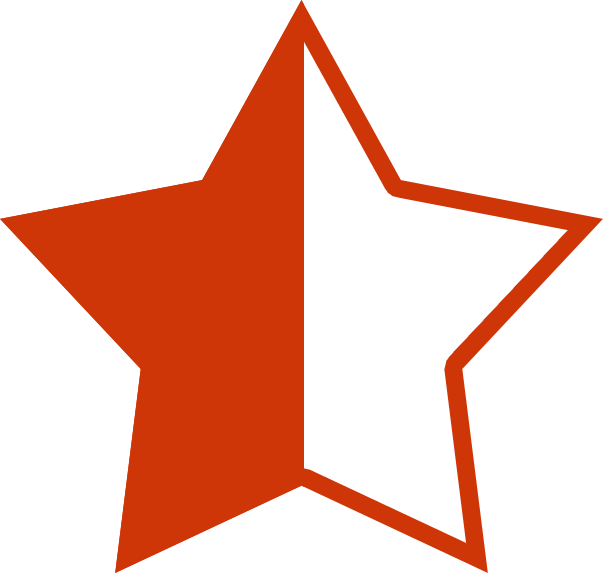 4.5 out of 5 stars
DEWALT 
DWS779 Compound Miter Saw Deal Review
Miter saws are versatile. The DEWALT DWS779 12" Double-Bevel Sliding Compound Miter Saw is among the best in terms of pretty much everything. With this saw, you can trust your tools to get the job done.
The basic functions of a miter saw are to make crosscuts and miters. Whether you're cutting straight on or at an angle, you're dropping a mounted saw onto a piece of wood. What might seem like a simple process requires precision and accuracy. The DEWALT 12" Double-Bevel Sliding Compound Miter Saw, and DEWALT tools across the board, pass every test you throw at them.
We aren't here to educate you on how a miter saw works. You already know all the advantages of these great products and how the sliding aspect makes it possible to cut various width materials and just how easy it is to cut on angles. Instead, we're here to talk about the DEWALT DWS779 12" Double-Bevel Sliding Compound Miter Saw itself. Rather than say it can cut on an angle, we'll tell you it bevels from 0 to 48 degrees left or right.
Cross-cutting
Let's look at the ability to cross cut. Before we even get into it, please remember that we chose to highlight this specific saw due to its versatility (among other things). When cutting lumber with dimensions of 2×14", your crosscuts will be at 90 degrees. Shrink those materials down to 2×10" and you can cut 45 degrees. While it would be nice to cut the larger lumber at an angle, you have to remember this is a smaller saw. If you want to be cutting larger materials at greater angles, it's going to require a bigger and more expensive saw.
Dust Collection
What's the most aggravating part of any project? The cleanup. When it comes to tools that cut lumber, cleanups are centered on saw dust. On the DEWALT 12" Double-Bevel Sliding Compound Miter Saw is a dust collection system that will have you forgetting how much you've actually cut. This system is able to capture more than 75% of sawdust as you cut—not too shabby. Having an effective dust collection system is even more important when you consider the alternatives.
When you do not collect sawdust as you go, you'll be stopping to clean the floor every two cuts. If you aren't willing to do that, you're putting yourself in a very dangerous situation in terms of safety. Everyone who has ever tried to do work while standing on saw dust knows it's a recipe for disaster. Be smart. Buy a miter saw that helps you stay safe and cut more than a few pieces of lumber without having to stop and clear your work station. Buy the DEWALT 12" Double-Bevel Sliding Compound Miter Saw.
Specs
Let's get down to the details. This is not an incredibly heavy saw, but it's not light either. At 56 lbs., you're going to want to set your work station up and move it only when necessary. However, since it's not incredibly heavy, it's not bad moving it worksite to worksite. The machine itself runs at 3800 rpm and has a 15-amp capacity.
On certain saws it's difficult to identify at exactly what angle you're cutting. Not with the DEWALT DWS779 12" Double-Bevel Sliding Compound Miter Saw. A very clearly marked detent plate makes it easy to repeatedly cut at the same exact angles. Rather than playing a guessing game, everything is labeled. Whether you're on your own or doing work for someone else, not wasting lumber is of vital importance. DEWALT knows this and delivers.
The DEWALT 12" Double-Bevel Sliding Compound Miter Saw does a lot of things, and a lot of things well. You can cut as a variety of angles and a sliding scale. Starting out, you can make larger cuts. As you progress further along in any project, you can use this same tool to make smaller and more precise cuts. No need for multiple tools when a single machine does the work of many.
When you're working on a project, you want to minimize the number of tools required and the amount of work you actually do. An easy way to reduce both of these areas is by having one tool that does a bunch of different things. Not to mention, using multiple tools requires additional space and time to setup, take down and clean. Use a saw that does it all, it makes life easier.
It should not matter as much as it does to me, but I need my power tools to pass the eye test. Even before I can test the tool as part of the trade, I need to like the way it looks. In this department, DEWALT excels. With its trademark black and yellow color scheme with steel accents, it provides a clean and practical look. You know right away this is a DEWALT, which means you immediately know it's a great product as well.
DEWALT's slogan is "guaranteed tough". We know this. You know this. Anyone who has ever picked up a DEWALT tool knows this. When you buy a DEWALT tool, it might be a little more expensive that other available options, but you're buying so much more than a power tool.
When you're working on a project, either as a professional contractor or DIYer, DEWALT tools are reliable and produce results. By using high-quality materials and having a consistent track record for nearly 100 years, you know what you're getting when you buy DEWALT.
This reputation has produced generations of DEWALT loyalists and looking at the 12" Double-Bevel Sliding Compound Miter Saw, we can guarantee that it will continue for decades to come. Guaranteed tough, guaranteed dependability and longevity—everything you want in your power tools.
DEWALT DWS779 Compound Miter Saw FAQs
This popular saw comes along with a lot of questions. We've put together a list of the most popular questions asked about this saw.
Is DEWALT DWS779 discontinued?
The DEWALT DWS779 is unfortunately discontinued but you are still able to purchase the item at a reduced price on sites such as Amazon and Home Depot.
What is the difference between the DEWALT DWS779 and DWS780?
Having a good saw is what will be the difference between an amateur job and a professional job. That is why choosing the right saw is important. Some of the best and most desired miter saws in the market are DEWALT miter saws, more specifically the DEWALT DWS779 and the DEWALT DWS 780. Having one of these saws will have your projects look like a professional did them.
Now, what is the difference between the DEWALT DWS779 and the DEWALT DWS780? For starters, if you are looking to save some money then the DEWALT DWS779 is the cheapest out of the two by around $100.
The main difference between the DEWALT DWS 779 and the DWS 780 is the integrated XPS crosscut positioning system. The XPS is a LED light that is located above the blade that when the user drops the saw it cast a shadow. With this shadow, it can provide the user with a unique and precise cut.
Does DEWALT DWS779 have a laser?
The DEWALT DWS779 does not come with a laser pre-installed. Although this is disappointing, depending on the model and type number you can install an XPS laser yourself like the one included in the DEWALT DWS780 model. However, the DEWALT DWS779 does come with an integrated Cutline Blade Positioning System.
What blade comes with the DEWALT DWS779?
The DEWALT DWS779 comes with a standard 12in 32 teeth blade that is durable and able to handle the most difficult of task. This miter saw has a double-bevel design that is capable of beveling to the left and right. The DEWALT DWS779 12 in. blade will achieve incredible cuts with ease and precision for the most complex projects.
Do I need a sliding miter saw?
If you are working with wider material, then having a sliding miter saw will be very handy and in the long term save you from potential mistakes. With most miter saws if you are working with wider material you would be able to cut straight only so far until you need to take your material and reverse it and make sure it is aligned so the cut can be precise.
With the DEWALT DWS779 it has a capacity of a 16 in. straight cut. With the sliding mechanism, you don't have to worry about your cuts not coming out straight due to how sturdy the DEWALT DWS779 is.
Where are DEWALT miter saws made?
Most DEWALT tools are made in the US and have their own "Made in the USA from Global Materials" label on them. They are a global manufacturer that produces products in the United States, Mexico, Brazil, China, Italy, United Kingdom, and the Czech Republic.
The DEWALT miter saws however are not made in the US.
Should I get a 10″ or 12″ miter saw?
Choosing the right blade is extremely important and, although it's a 2 in. difference, both blades are very different. Below you will see the main differences between the 2 that will help you make your decision.
Most 10 in. blades are faster due to their lightweight and the 12 in. blades are slower because of their increase in weight.
The 12 in. miter saw are normally more expensive due to its higher teeth count and that is what makes the saw increase in value.
The 10 in. saw uses less electricity due to its 13-amp motor whereas the 12 in. saw uses a 15-amp motor.
On the market today the 10 in. miter saws are more popular due to their versatility on hardwood and softwood.
Store: Amazon
Brand: DEWALT
UPC: 00885911450706
SKU: 206541015