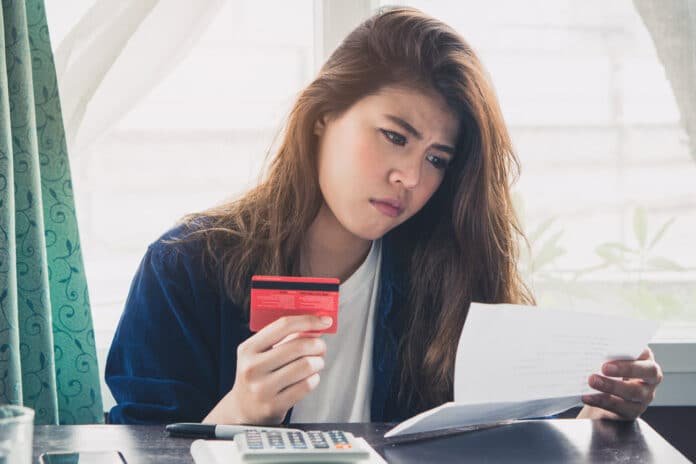 Last Updated on November 14, 2021 by Mark P.
If you have bad credit, you might think that there's no way that a credit card company would approve you for a new credit card. However, no matter what your credit score is – from the lowest score of 300 to the highest of 850 – there is always a credit card that you can get. Secured cards are still an option, but if you don't want to put money down to have a credit line, there are usually unsecured cards that you can get as well. If your credit score could use a little work and you're in the market for a card, here's everything you need to know about the top credit cards for bad credit.
Types of Credit Cards for Bad Credit
There are two primary credit card types that people with troubled credit histories can get.
Secured Credit Card
The first type is a secured credit card. In many respects, this isn't even a credit card. You place a deposit with the bank that's equal to or less than the credit line you receive. So, perhaps the bank will give you a credit line of $500. You might put a $200 deposit with the bank. If your credit score is severely deficient, that deposit might be the full $500. This deposit ensures that the bank won't lose money, even if you fail to pay your balance. If you don't pay, they confiscate the amount you owe from the deposit.
While this may sound counterintuitive, it provides a method for people who have problematic payment histories to get a card and establish that they are now responsible with credit. The card issuer will report every monthly payment made to the secured card to the credit reporting agencies. After enough consecutive months of paying on time, your credit score will increase, and the card issuer will typically give you back your deposit. At that point, the card works just like any other credit card.
These cards are a fantastic way for people to get back on their feet if they have tarnished credit reports. Since there's virtually no downside for the bank to issue the card (they won't lose any money if the deposit is equal to the credit line), practically anyone can get these cards – even people with the lowest credit score possible.
High Interest Rate Cards
You won't see these advertised on any card issuer's website, but the credit cards that are open to people with tricky credit histories are the ones that charge higher interest rates.
Interest rates serve two purposes. They make the bank money – that part should be evident. However, they also offset the risk that the bank takes loaning you the money. The higher the perceived risk, the higher your interest rate will be. If you have bad credit, the bank assumes you'll have a relatively high probability of default. To compensate for that, they'll increase your interest rate.
Therefore, when you look at some of these cards, you'll notice that they compensate for the risk by charging more money.
So why is this such a good deal? For starters, it has decent cashback (1% on all purchases, which is better than most cards). So, that helps pay for the annual fee. Furthermore, you'll get regular reviews of your credit line and increases as you use the card responsibly. If you use your credit responsibly, they may even waive the second year's annual fee and beyond.
With these types of cards, make sure you pay your balance in full to avoid getting into a debt spiral that will hurt your credit score further.
How Do I Know If I'm Getting the Best Credit Card Deal?
The credit card business is highly competitive. There are hundreds of banks vying for you to open a credit account with them. It's a common misconception that you have to take what you can get when you have poor credit. The reality is that even with poor credit, many banks would love to have you as their customer!
However, because credit cards for bad credit have a different structure than the top cash back credit cards or top travel rewards credit cards, evaluating them for the best deal is also much different.
Within this segment, there isn't a lot in terms of rewards. The best cards will give you about 1% cash back. Most credit cards won't provide you with anything at all. Therefore, if you see a credit card for bad credit that gives some money back, you have a powerful indicator that you're getting the best deal!
Look for cards with the lowest interest rate possible. While you may not expect to carry a balance, if something unexpected happens and you must have one, you don't want that to snowball into other dings on your report. Unfortunately, many of the cards in this segment don't have low interest rates. Therefore, if you do find one with an APR under 20%, that's another indicator that this card might be the best deal for you.
Finally, look for cards with the minimum security deposit and minimum annual fee. You're not earning any interest, and you can't spend your security deposit. So the money you fork over to the credit card issuer to give you the card is temporarily "wasted." Similarly, if you're trying to rebuild your credit, paying an annual fee won't help you reach that goal. Therefore, if you find a card with a minimal deposit or a minimal yearly fee, you know you've found the best deal.
Why Is My Credit Score Low?
Keep your credit score in mind when searching for the best credit card for bad credit deal. More importantly, you should know why it's so low.
Most of the time, people's credit scores are low because of a previous event. For example, they may have had a foreclosure. Or they may have had a few months where they were unemployed and couldn't make the minimum payments on their cards. These are temporary events that can wreak havoc on your credit score, unfortunately.
The secured cards and higher interest rate cards work wonders for low credit scores for that reason. Once you have a few months of paying reliably under your belt, more creditors will be happy to extend you credit again, and you'll be well on your way to rebuilding your score.
However, there are other reasons why your credit score might not be ideal. One of those ways is that your debt load is too high right now. Lenders look for a credit utilization ratio of 30% or less. Anything above, and your credit score will quickly sink. You could have a $10,000 credit line, for example, and have an emergency charge go on there for $8,000. Once the credit card company reports that 80% utilization rate, your credit score will sink.
During the Great Recession, many borrowers discovered this the hard way. Banks would slash people's credit lines, which would increase their utilization ratios. That would make it very challenging to obtain credit in the future because instead of using $3,000 of a $10,000 line, they're now using $3,000 of a $5,000 line.
Secured credit cards and other products oriented at people with problematic credit will not work in this scenario. The only way to improve your credit score in this circumstance is to pay down your debt.
When Could I See Results From a Credit Card for Bad Credit?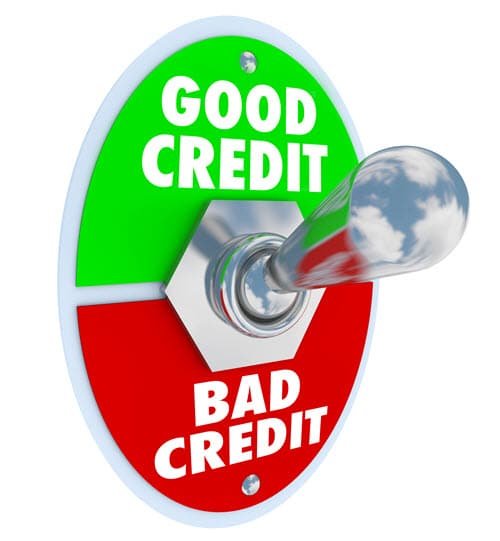 If the problem with your credit score is your payment history, then a credit card for bad credit is the answer. However, once you obtain one of these cards, everything won't fix itself automatically. You'll need regular positive marks on your credit report to begin to see an increase in your score.
There's both bad news and good news on this front. The bad news is those late payments, that foreclosure, and many other marks don't entirely fall off your credit report for seven full years. After seven years, it'll be like they never happened. Before then, though, they'll be visible to any potential creditor.
The good news is that there is a weighting that each credit score formula applies to these derogatory remarks. The further they are in the past, the less effect they'll have on your overall score. Late payments "could [affect your credit score] anywhere from a few months to a few years depending on your credit profile." If your credit report had many issues and you started making payments on time, you should expect your score to begin rising quickly.
When you do receive another credit card, make sure that you can make the minimum payment. Within a few months of paying consistently, you should start noticing some positive changes to your credit score.
Please note that some credit products, like mortgages, rely less on your score and more on your ability to repay, payment history, and forth. They may consider that payment history much more adversely.
Is There a Way To Repair My Credit Faster?
You may have seen advertisements talking about how they can fix your credit report, remove derogatory marks, and make you able to apply for better cards. These services are legitimate, but they typically can remove mistakes on credit reports, not genuine late payment reporting. If you paid late, your credit report will reflect that you might pay a third party no matter how much you might pay.
However, if you have a recent 30-day late payment mark on your report and have paid that amount to be in good standing with the card issuer, you have a possible remedy. You can write a "goodwill letter" to your credit card issuer. The idea behind this letter is simple – you explain what happened, why you were late, and ask for the issuer to remove the mark on your report. If the credit card company accepts it, they'll remove the derogatory mark from the credit bureaus.
You will need a valid reason. Maybe you lost your job, you were going through a divorce, or you were in the hospital. All of these things could be the reason why you didn't pay on time. If you explain that to the company, they might have mercy and remove the mark, which will instantly boost your credit score!
It is worth noting that most companies will not remove a valid blemish on your credit report, but it's worth the shot. It doesn't cost anything to ask the company to do this for you!
Credit Cards for Bad Credit: There Are Numerous Cards Available
Although you might have bad credit, there are still plenty of card issuers that would love to have you use their cards. Therefore, you can always be patient, do some research, and find the best credit card deal. Look for cards with a lower APR, low annual fee or security deposit, and at least some cash back. Even if it's just 1% and no rotating categories, getting something back is better than getting nothing back!
Once you've used your card successfully for a few months, ask your card issuer to increase the limit. That will help you lower your credit utilization ratio and make it easier to get other credit cards.
Finally, monitor your credit score. Make a habit of checking it at least once per week. When you stay on top of your score, you can make corrections quickly (like paying down a balance). Plus, it will be gratifying to watch as your score rises as the credit card companies start reporting months of on-time payments!
Highlights: $49, $99 or $200 refundable security deposit required. Get a higher credit line after making your first 5 monthly payments on time with no additional deposit needed. Regular reporting to the 3 major credit bureaus. Helps to build credit and avoiding maxing out your spending limit.  No monthly or annual fees. 25-day grace period for bill payment. Pick your own monthly due date and payment method (check, online, or at a local branch). Limited or no credit history needed. Not available to those with damaged credit. More Details & Apply
Highlights: Earn 2% cash back at gas stations and restaurants on up to $1,000 every quarter. Earn unlimited 1% cash back on all other purchases. Card requires a refundable security deposit, and you get to choose the deposit amount up to the credit line approved. All of the cash back you've earned at the end of your first year is automatically mached by Discover. Get your FICO credit score for free, on your monthly statements and online. Automatic review after 8 months to determine if you can transition to an unsecured line of credit and return your deposit. Get alerts if your Social Security number is found on anywhere on the Dark Web. No annual fee. Limited credit history needed. More Details & Apply
Highlights: From $300 to $10,000 credit line based on the amount you deposit. Usage and payment activity shared with the credit bureaus to help eligibility for transition to unsecured card. Emergency roadside dispatch, Travel and emergency assistance services, Car rental collision damage waiver coverage, Emergency Card Replacement, and Cell phone protection. Access to your FICO credit score. $25 annual fee. 25-day grace period for bill payment. Existing Wells Fargo checking or savings account is needed to apply online. Minimum credit score needed. More Details & Apply
Highlights: You can pre-qualify for the Indigo MasterCard without it impacting your credit score.  Get fraud protection for stolen or lost cards. Chip Card Technology.  View your statement, pay your bill and more with mobile account access. Account history is reported to the three major credit bureaus to help you build credit faster. Get Mastercard benefits such as extended warranty coverage and travel assistance services. 25 day grace period for bill payment. $0-$99 annual fee.  Minimum credit score needed. More Details & Apply
Highlights: No credit check necessary to apply. OpenSky gives an opportunity to everyone.  Choose your credit limit with refundable deposits from as low as $200. OpenSky reports to all 3 major credit bureaus to help you build credit faster. $35 annual fee. Lower than average APR. 3% foreign transaction rate. After your first year, you will have to pay a $25 fee to either add to or withdraw from your deposit. Account inactivity for more than 12 months will cause your account to close. Minimum credit needed. More Details & Apply