Drawer Dishwashers For Sale Today
Oops! Something went wrong in loading products.
Drawer Dishwashers Overview
If you've ever looked around your kitchen searching for ways to increase cabinet space, but can't seem to find a simple solution, you'd be surprised to know that your dishwasher is one of the few places you can negotiate on sizing. For those without room for a dishwasher and are fed up with washing dishes by hand, your resolution will be the same. The solution—a portable, or drawer dishwasher. It is an option that is not explored by many consumers due to having only been around a relatively short period of time, but these smaller units provide flexibility and take up far less space than traditional dishwashers.
What is a Drawer Dishwasher?
Since drawer dishwashers are far less common than standard dishwashers, it's not unexpected that you have plenty of questions about how they work. First and foremost, drawer dishwashers pull out horizontally compared to standard washers which have a door that drops down and multiple racks to place your dirty kitchenware in. Functionally, they wash dishes just the same.
Types of Dishwashers
We're going to be reviewing three alternatives to standard dishwashers. The first is a countertop dishwasher, which effectively takes up the same amount of room as a large microwave. As its name suggests, it is placed on top of a counter and can be removed if necessary without being too labor-intensive. The other two types go hand-in-hand, single and double drawer dishwashers. A single-drawer dishwasher will replace a cabinet, rather than occupying a space from ground to countertop. Double-drawer dishwashers take up the same space as a standard dishwasher, but since they are divided into two separate units, you can run one half of the entire unit, reducing water and energy outputs.
Benefits of Drawer Dishwashers
Digging a bit deeper into the energy savings and green aspect of miniature dishwashers, these appliances require significantly less water to run than full-sized dishwashers, and even less than handwashing dishes. One of the biggest complaints people have is that they have to run their dishwasher for some reason or another too frequently, often without it being full. We think of portable and drawer dishwashers as a single-person sized unit. There's a reason that pizzerias offer personal sizes; sometimes you just don't have the need for an entire pie. The equivalent here, you're being offered a solution for when you don't have enough dishes to fill an entire dishwasher, but still need them cleaned.
Following suit, a smaller dishwasher is a perfect solution for people who do not have an excessive number of dishes and sets of silverware. Rather than having to hand wash a few pieces of kitchenware every night, you can simply run your small unit without wasting excessive water and energy.
Up next, we have in-depth breakdowns of five premier products, one of which is sure to match your needs. We urge our readers to take a look at every model we review as even with an idea of what you're looking for, there's always bits of information that we can take and incorporate into our own decision-making process before purchase.
---
Here are the best drawer dishwashers:
1. Best bang for your buck: EdgeStar DWP62SV 6 Place Setting Energy Star Rated Portable Countertop Dishwasher - Silver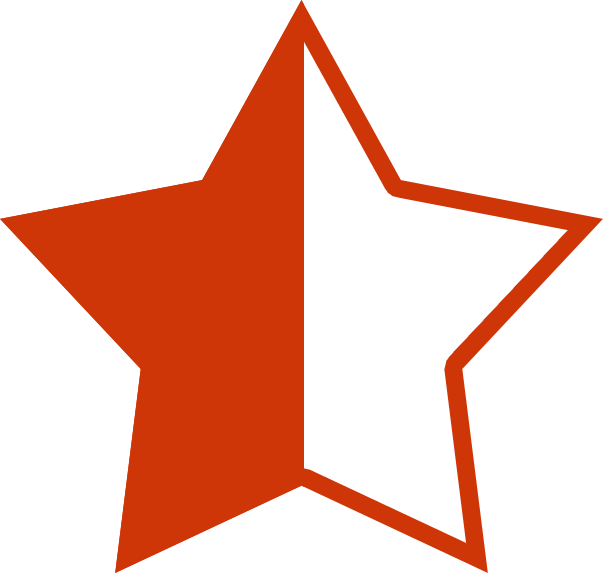 4.5 out of 5 stars
EdgeStar DWP62SV Energy Star Rated Portable Countertop Dishwasher Review
When you have absolutely no cabinet space to spare, or you need the freedom to occasionally remove your dishwasher entirely, having a countertop unit makes life a bit easier. With the lowest cost by a wide margin, the EdgeStar DWP62SV 6-Place Setting Energy Star Rated Portable Countertop Dishwasher is a bargain for what you're getting, retailing for $280.
With your EdgeStar purchase, a 1-year warranty on parts is included, as well as 90 days on labor. If you're seeking additional coverage, a 5-year protection plan can be purchased for about $75. One thing to be mindful of before purchasing this type of dishwasher is size. If it can't fit on your countertop, this isn't the dishwasher for you. The dimensions (WxDxH) for this product: 21 5/8″ x 19 5/8″ x 17 5/16″ (440mm). Additionally, if you plan on moving this, be aware that it weighs 44 pounds. While it may seem like a weight that you'd be capable of carrying, consider its awkward shape which will make it more difficult to move.
One of the most common questions we get is, "How many dishes can these actually fit?" When fully loaded, you'll be able to wash 6 full place settings at once, though plate size maxes out at 10.5 inches. What it breaks down to is a family will have to run this most days, but a single person can stretch it almost a week between wash cycles.
For those concerned about the ability to eliminate germs, this dishwasher reaches up to 149 degrees Fahrenheit with water temperature, leaving harmful bacteria without a chance to survive. To avoid any kind of spotting on your dishes, there is a rinse arm that covers the entire unit and a built-in rinse agent dispenser providing a nice even wash.
The last thing you need to know about this type of dishwasher is how it connects to a water source. The answer is simple, a hose that connects directly to your sink. Thankfully, this dishwasher comes with a five-foot hose so that the appliance does not need to be directly next to your sink. Besides the hose, the EdgeStar DWP62SV comes with a cutlery basket and cup shelf, and can be run with 7 different wash cycles.
Original Retail
$280
UPC
00846844011952
Model
DWP62SV
Brand
EdgeStar
SKU
DWP62SV
---
2. Best Ease-Of-Use: Fisher & Paykel DD24SAX9 24" Drawers Full Console Dishwasher, Stainless Steel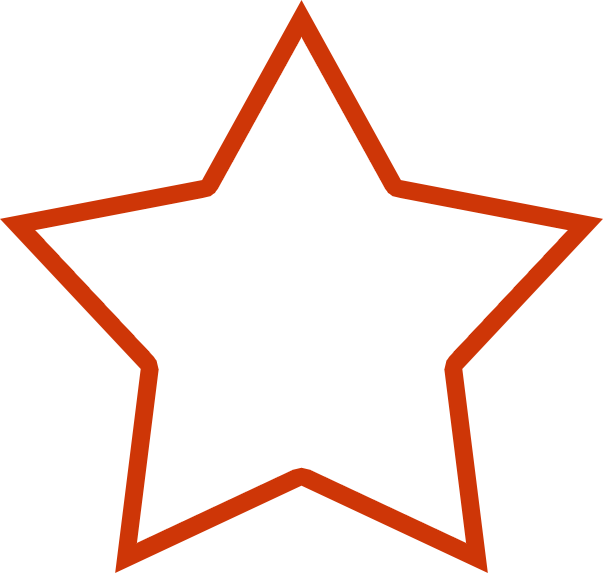 4 out of 5 stars
Fisher & Paykel DD24SAX9 24″ Drawers Dishwasher Review
Sleek and stylish, the Fisher Paykel DD24SAX9 24″ Drawers Full Console Dishwasher comes in a Stainless Steel finish that fits with any kitchen. On the lower side of the price scale for drawer dishwashers, this appliance will run you about $725.  If you want to add on an additional warranty, a 5-year protection plan will cost you an additional $262.
Though it does not relate to a vast majority of consumers, the fact this dishwasher is ADA compliant means that those with disabilities will have no problem using it. Besides an easy-to-use drawer system, this product qualifies for compliance since it can be installed off the ground, at an accessible height for loading and unloading.
Able to fit where a normal-sized cabinet would, this dishwasher's dimensions are: Height-16 1⁄8″ Width-23 9⁄16″ Depth-22 9⁄16." Due to its relatively small size, you'll be able to transform your kitchen space replacing unused cabinets with an appliance that will save you time and energy. On the flip side, if you already have a standard dishwasher and find yourself looking for more room, this will help to alleviate some of your storage burdens.
With 24-inch drawers, you'll be able to load in 7 place settings before hitting max capacity. At this size, the dishwasher can hold dishes up to 11 inches across. When you run this unit, you'll have 6 different wash cycles to choose from that range from a simple rinse cycle to an intense heavy cycle. As with any dishwasher, when washing things like glasses and more delicate items from your kitchen, lighter cycles are best and intense cycles should be reserved for sturdy dishes that are excessively dirty.
Since it is smaller than standard dishwashers, it makes sense that it requires less energy to run. Going a step further, there is a delay start option (up to 12 hours) that allows the washer to run at off-peak times without requiring you to be present. Once the cycle has completed, the dishes are dried via a fan while a child lock prevents it from being opened mid-cycle.
Original Retail
$725
UPC
00822843816033
Model
DD24DV2T9
Brand
Fisher & Paykel
SKU
6259006
---
3. Most Sleek-Looking: Fisher & Paykel DD24SAB9N 24 Inch Drawers Full Console Dishwasher with 6 Wash Cycles, 7 Place Settings, Quick Wash, Black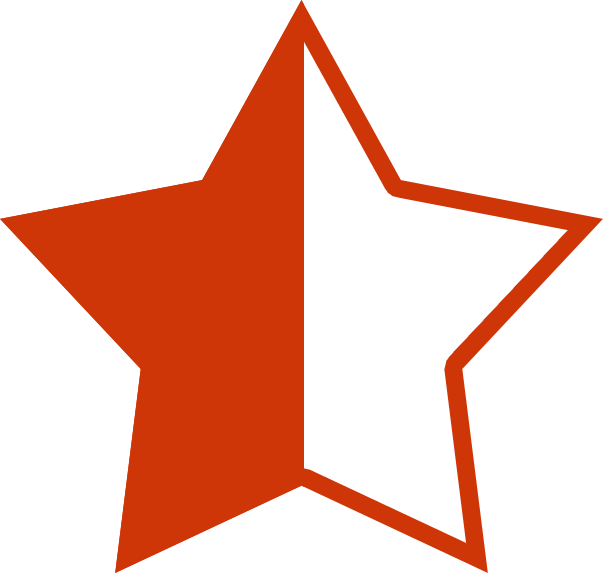 4.5 out of 5 stars
Fisher & Paykel DD24SAB9N 24-Inch Dishwasher Review
A lot of times when you sacrifice size by using a drawer dishwasher, it means that you're going to end up handwashing every pot and pan you use going forward. With the Fisher & Paykel DD24SAB9N, this is not the case. Retailing at about $1,110, this dishwasher is a bit more expensive than other single-drawer units but adds value in plenty of ways.
Outside of being able to accommodate 7 place settings at once, you have the freedom to change the racks around so that you can put in your larger pots and pans, saving yourself from washing them by hand. To accomplish this, the foldable tines that would normally hold your dishes can be pushed aside creating much more room. The tines pitch can also be changed to accommodate various types of dishes.
Since this is a single-drawer dishwasher, you will be able to install this appliance at a height that is comfortable for you. With dimensions of 27 x 26 x 20 inches, you will be able to fit this dishwasher into smaller places. Available in just one color, Black, you'll give off the impression of elegance with its sleek looks and have anyone who sees your appliance asking what it is and how it works.
Able to run on 6 different wash cycles, you'll be able to adjust the strength of your washing based on what's inside. With a simple-to-use control panel on the outside of the dishwasher, there is no guessing involved and you'll be able to select the right cycle every time you run your dishwasher. Utilizing technology and a dishwashing formula that has worked for years, you can trust your Fisher & Paykel to get the job done every time.
Original Retail
$1100
UPC
00822843816026
Model
DD24SAB9N
Brand
Fisher & Paykel
SKU
6196702
---
4. Best Large Capacity: Fisher & Paykel DD24DCTX9 24" Tall Double Drawer DishDrawer Dishwasher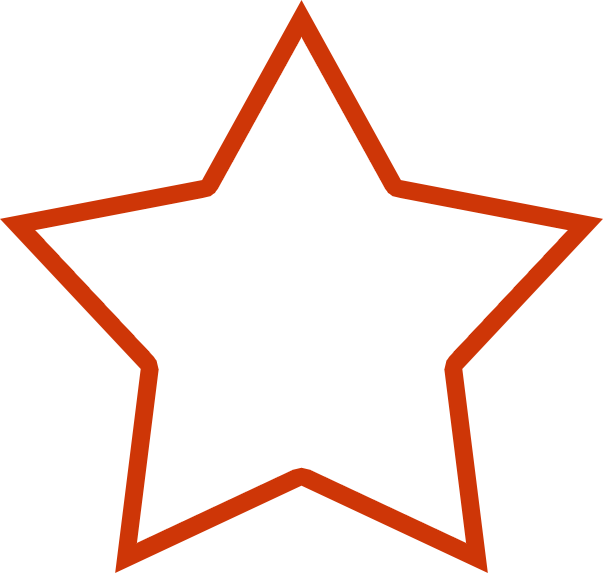 4 out of 5 stars
Fisher & Paykel DD24DCTX9 24″ Tall Double Drawer DishDrawer Dishwasher Review
If you're growing tired of running a half-full dishwasher, but do not want to sacrifice any total size, using a double-drawer dishwasher gives you the opportunity to run a half load without feeling guilty about wasting Earth's natural resources. Functioning independently of one another, you can use one of your drawers guilt-free while the other sits quietly. A pricier option, this complete dishwasher will cost you about $1200.
When you walk into a kitchen and see a double oven, it's hard not to think about the possibilities that a person has when they're cooking. They never have to burn things when cooking more than one food at a time since they can set their stoves to different temperatures. If they're serving multiple courses, they can keep one warm while they serve the other, or put things in at different times and not have to rerack when taking one out. I can go on all day, but the possibilities are truly endless. 
The same things apply when you have a double-drawer dishwasher. Rather than wait for one cycle to end before swapping your glasses for pots and pans, you can clean both types simultaneously. With the double-drawer option, you won't have to run cycles with dishes that should not be washed alongside each other—just like washing your light and dark clothes together.
With this appliance, you will have a standard-sized drawer dishwasher on the bottom and an 18-inch drawer above. In total, the dishwasher measures at: Height 34 – 36 3⁄8″ Width 23 9⁄16″ and Depth 22 9⁄16″.
Even though there are 6 different wash cycles, 2 stand out due to their unique and tailored applications. The "Sanitize" cycle applies more heat than usual in the final phase of the wash which kills an estimated 99.9% of all bacteria. The other setting is "Extra Dry" which is made specifically for plastic dishes and will not warp or destroy them, something that happens far too often when using standard cycles.
Original Retail
$1300
UPC
00822843815999
Model
DD24DCTX9
Brand
Fisher & Paykel
SKU
6196694
---
5. Best High-End: Fisher & Paykel DD24DAX9 Double Door DishDrawer with Recessed Handle in Stainelss Steel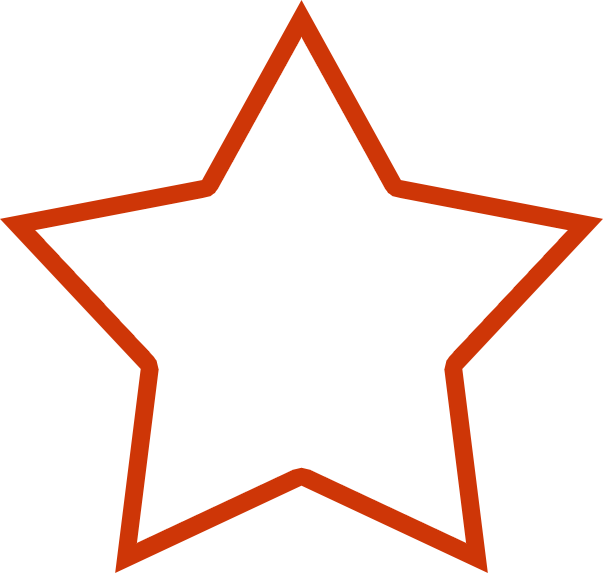 4 out of 5 stars
Fisher & Paykel DD24DAX9 Double DishDrawer with Recessed Handle in Stainelss Steel Review
If you want 2 dishwashers, but cannot fit some of the larger models in your home, the Fisher & Paykel DD24DAX9 serves as a slightly shorter option than most double-drawers. The dimensions are: Product Height: 32 3/10 inches, Product Width: 23 3/5 inches and Product Depth: 22 3/5 inches. 
Given its slightly smaller measurements compared to the Fisher & Paykel Dishwasher DD24DCTX9, a price of $100 less, $1099, makes sense. In order to insure your purchase, you can also add on a 5-year protection plan for about $175.
In line with most Fisher Paykel products, this dishwasher is Energy Star certified. Furthermore, even while you are saving on energy and helping the environment, you do not have to sacrifice functionality at all. Besides staying green, your energy bills will be lower when using this appliance, giving some "green" back to you.
Within the dishwasher, you can fit 14 place settings when you use both drawers. Should you be using dishes other than plates and utensils, you can change the pitch of your tines to support larger items found in your kitchen, such as pots and pans or taller glasses. Our favorite aspect of pitched tines is that you'll be able to wash your bigger wine glasses without any problems, considering hosting an event that requires you to use both drawers is sure to give you a hankering for a full glass (or bottle) or wine.
With the double-drawer setup, you can run your dishwashers separately or simultaneously. This option makes it possible to actually run a half-load without having to worry about how empty space inside might make a difference in how the dishes are washed. Additionally, you will have 6 different cycles to choose from, with the only downside being that there is no option for a delayed start.
Original Retail
$1200
UPC
00822843815968
Model
DD24DAX9
Brand
Fisher & Paykel
SKU
6196700
Drawer Dishwashers Buying Guide
What else you need to know
After reading through a few product reviews, we're sure that you're starting to get an idea of how to assess your own needs and make an informed purchase. There are, however, plenty of other things you might need to consider. Although we aren't able to encapsulate every situation you might be facing into a few short paragraphs, we're sure that these additional tips and warnings will serve you well as you pick out your own dishwasher.
Being prepared for sporadic increases in dish "dirty-ing"
If you're someone who likes to entertain but is still on the fence about making the switch to a double-drawer dishwasher, the flexibility offered by these appliances offer should put you over the edge. On most days, you'll be able to pass by only using one of your drawers, but when the time calls and you need to load up after preparing and entertaining for more than usual, you'll have no problem accommodating the extra dishes and glasses.
Adjusting your habits to a smaller dishwasher
One major issue that people face with double-drawer dishwashers is that they become so accustomed to using just one drawer that when they run out of space, they tend to overstuff one drawer, rather than using both. When this happens, you are not allowing the washer to operate with maximum efficiency and will in turn be rewarded with less than squeaky clean dishes. 
The same goes for people with single drawer dishwashers. Rather than wash a couple of dishes by hand or hold off on loading the extra dishes in, they will also overload. A big part of making the switch to a drawer dishwasher is adjusting your habits to run your dishwasher more frequently and wash things like larger pots and pans by hand since they take up the most space.
Your back will thank you
This happens to be a twofold benefit. First off, after a long day and cooking a meal, you're looking to put in about zero effort at anything and everything the rest of the night. Sometimes, all it takes to put you over the edge is having to reach down and close the door of your dishwasher—inconveniently located almost all the way on the ground. With a drawer that pulls out, you have the freedom to just push it back in, exerting minimal effort and avoiding bending down entirely.
The second part of this is that you can install your dishwasher either right on top of your counter or elevated off the ground, leaving room below for a small cabinet in the space that would be occupied by a full dishwasher. Even if you opt for a double-drawer dishwasher, most of the time you will only have to use one of the drawers, and with a little bit of common sense, it will be the one located highest off the ground.
Drawer Dishwasher FAQs
What is the best drawer dishwasher?
The Bosch SHX878WD5N 800 Series Drawer Dishwasher is the great drawer dishwasher as it is sleek and narrow and reliable. The model will not need many repairs and ensures a clean wash. See more of our top drawer dishwasher picks above.
Are drawer dishwashers better?
It's hard to say whether drawer dish waters are better, but they do have many pros that traditional dishwashers do not. Since there are separate drawers, you can wash smaller loads and save time and water. Also, they take up less space in the kitchen.
How much water does a drawer dishwasher use?
Drawer dishwashers require less water use than standard dishwaters at typically 4 gallons a cycle.
How do I clean my dishwasher drawer?
There are products made specifically for drawer dish washers. However, if you want a home recipe, simply put 2 cups of vinegar into a bowl in your dishwasher. As the cycle goes, the vinegar will clear out the gunk in your dishwasher. Some dishwasher drawers also have removable filters that you can clean.
How do I unblock Fisher and Paykel dish drawer?
For a Fisher and Paykel dishwasher, simply remove the filter and run it under the faucet or use a scrub brush to get any pieces of grim off.
How do you run a diagnostic on a Fisher Paykel dishwasher?
First, turn your dishwasher off, then press/hold Keylock, then press Start/Pause at the same time for 5 seconds. Release the buttons when it powers-on. Press Power once. This will run a diagnostic test.
What is the best 2 drawer dishwasher?
The Fisher Paykel DD24DCTX9 24" Tall Double Drawer Dishwasher is the best in its class. This dishwasher has all the luxury features of the standard one- drawer, but is taller and able to fit more dishes to wash.