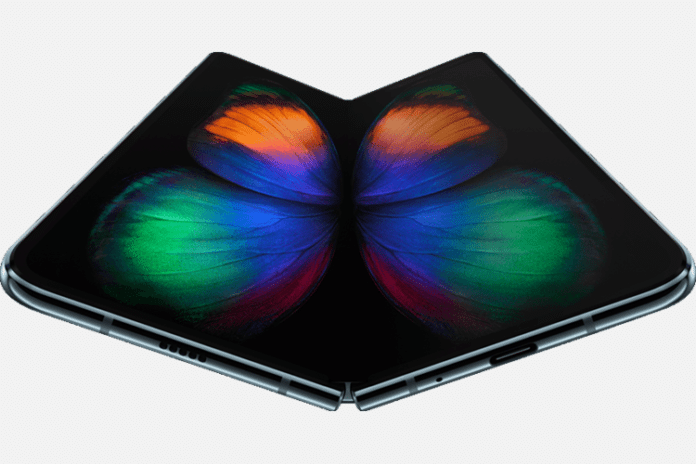 Last Updated on September 10, 2019 by Mark P.
While the phone was supposed to drop more than four months ago, Samsung postponed the world's first foldable phone release date after several flaws from the initial media release were discovered. Twitter blew up with several reviewers who discovered similar flaws or removed what seemed like a disposable screen protector which was actually an integral part of the phone's structure. Samsung refunded pre-orders of the device and pushed back the date indefinitely.
At the beginning of August, Samsung announced the official redesign of the Galaxy Fold, mentioning changes to the screen protector to make it flush with the phone and reinforcements to the phone's outer structure and hinges. While the company did not state an official release date, as of Aug. 26, the Galaxy Fold has a pre-order page setup for its Chinese consumers. While the company is not official taking orders or money for the device, the page could be an indication that Samsung is moving toward a final release date.
While in negotiations for the redesign and after the disastrous first release, some mobile phone retailers have decided not to carry the newest version of the Galaxy Fold. The risk seemed not worth taking for retailers such as T-Mobile. The company told the Verge near the end of July that "it will not carry the Galaxy Fold because we already offer customers a wide range of the latest smartphones" and to "reach out to Samsung for any further questions."
There's no word on whether AT&T or Verizon will continue to carry the Galaxy Fold, however the Note 10 is available. While the pre-orders page is live in China, it's unclear when US consumers will be able to pre-order the Galaxy Fold. Samsung noted in July that the phone would hit stores sometime in September. According to Phone Arena, the release will coincide with the latest iPhone 2019 update (Sept. 18). Additionally, Phone Arena notes that while consumers are still waiting on the first edition of the Galaxy Fold, the Galaxy Fold 2 will consist of an eight-inch flexible glass cover.
"The so-called Ultra Thin Glass (UTG) is, needless to say, tougher than the 'regular' polyimide protective film that the Galaxy Fold now uses," Phone Arena reported.
The most pressing question is will consumers still want the world's first foldable phone after its initial flop? For the nearly $2,000 price tag, it's a risk some Samsung lovers are willing to take.