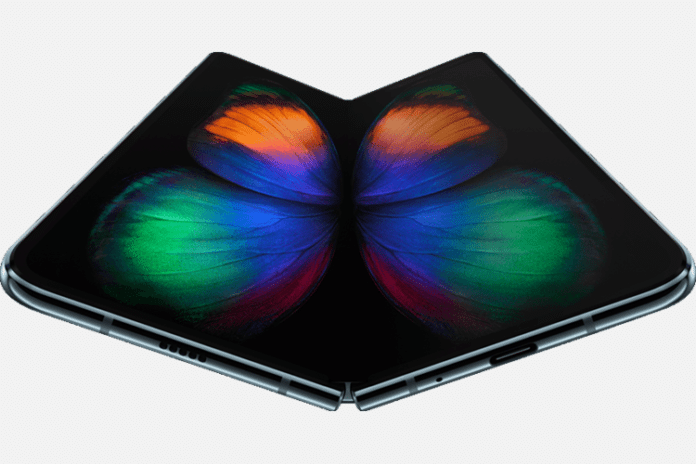 Last Updated on September 24, 2019 by Mark P.
The Galaxy Fold launched in South Korea Sept. 6, and Samsung will soon put the redesigned Galaxy Fold on the market in U.S. stores.
"During the past several months, our team has been refining the Galaxy Fold to ensure we can provide the best possible experience," Samsung wrote in a press release. "We learned from the feeback we received, and we not only applied those lessons to the Galaxy Fold's design, but also took the time to rethink the entire consumer experience from purchase to unboxing and post-purchase service."
Samsung announced that the Galaxy Fold will be available in two colors for U.S. customers — Cosmos Black and Space Silver. Samsung also noted that the phone will have the Galaxy Fold Premier Service option to give customers "direct access to Samsung experts who can provide you tailored guidance and support over the phone any times, any day."
Additionally, Samsung partnered with Google to "provide integrated OS support from Android.
"We didn't just build new category-defining hardware, we worked with major partners to design and deliver a brand-new mobile experience and foster an ecosystem that gives users access to the best applications and services," said ES Chung, EVP and Head of Software and AI, Mobile Communications Business at Samsung Electronics. "This is software innovation that incorporates both an immersive UX and a new UI perspective to provide a seamless experience."
According to Samsung, through this partnership with Google and other app providers, the developers tested and verified that apps optimized for the Galaxy Fold worked correctly. Hundreds of apps have been developed or reformatted just for use of the Galaxy Fold, such as Amazon Prime Video, Facebook, Twitter and more.
"Together with ecosystem partners like Samsung, we have the opportunity to deliver an entirely new user experience that could transform the way we use our smartphones. We enjoyed working closely with the Samsung team and the Android developer community to ensure the users of the Galaxy Fold have the best experiences with their favorite apps and services." said Sagar Kamdar, Director of Product Management for Android at Google.
Since the phone's release in select market, journalists and reviewers have had mostly positive responses to the device.
CNET writer Andrew Hoyle said the redesign of the Galaxy Fold has no noticeable protective layer that a user might be tempted to peel off.
Additionally, Hoyle said the phone has a noticeable crease that if held in a certain light, "you can easily see ripples across the surface, instead of the smooth expanse of glass you'll see on any other smartphone.
"It can be a little off-putting at times," Hoyle wrote. "I found that it's mostly a problem when you're watching a dark video, which makes overhead light reflections — and therefore, the crease — more obvious. But it's only the reflections that make you notice; the display itself doesn't warp and there's no change in color or brightness where it folds."