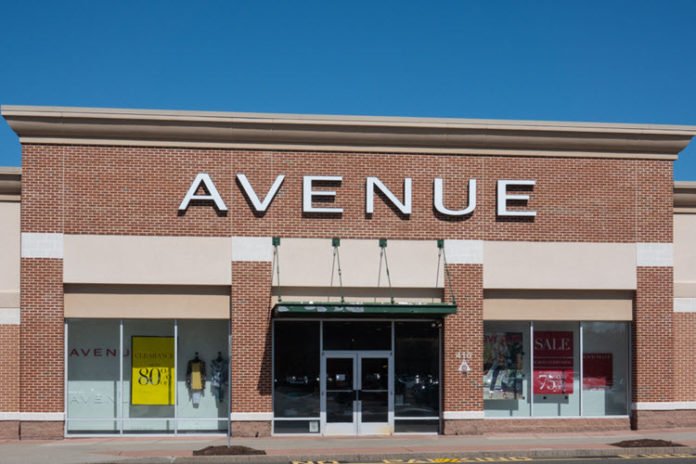 Last Updated on September 4, 2019 by Mark P.
The chain, with more than 222 stores across 33 states, adds to the nearly 8,000 store closures for 2019, surpassing 2018's total store closures. According to Business Insider, the store will drop prices by 30-50 percent on all of its items. Avenue offered brands and clothing in women's sizes 14-32.
A spokesperson for the consortium said, "Avenue shoppers will be amazed not only by the incredible savings, but also by the great selections and styles available at the closing sale. Given the popularity of the brand and the seasonal trends, merchandise is sure to sell out quickly. We are encouraging consumers to shop early and take advantage of these offers."
According to Retail Dive, Hilco and Gordon Brothers is working with Avenue to decrease its "physical footprint."
"In response to questions about the liquidation, a spokesperson for Versa Capital Management, Avenue's owner, said in a statement emailed to Retail Dive, 'We remain focused on Avenue as a retail destination for style-minded, plus-size women.'"
According to Retail Dive, the New York Post reported that Avenue had 60 days to get a buyer or would have to shut down its stores. According to Retail Dive, Avenue has about 300 stores nationwide.
"In April, Avenue refinanced its capital structure with a $45 million revolving credit facility from PNC Bank meant to finance the retailer's capital needs and strategic initiatives, according to a press release at the time," Retail Dive reported. "Avenue's private equity owner, Versa Capital Management, also provided new capital at that time."
Coresight Research's store closure tracker suggests that U.S. store closures could reach more than 12,000 by the end of 2019 at the current rate of closures. The full closures for 2019 have already exceeded 2018's numbers, according to Coresight. There were 5,844 closures and 3,258 openings in 2018 compared to 7,888 closures and 3,239 openings in 2019.
However, according to Footwear News, Coresight's report differs from IHL in store closure numbers and openings. IHL Group suggests in 2019 that for every store closure, five retail stores open. Footwear News reported that IHL reviewed more than 1,660 chains with more than 1,065 of them opening new locations this year — "a 56 percent increase over 2018."
"Meanwhile, store shutdowns were concentrated among a small number of retailers, with 20 companies accounting for 75 percent of all net closings in 2019, IHL reported, noting that bankrupt Payless alone represents more than one-fourth of all downsizing, with 2,354 closures," Footwear News reported. "Overall, the study suggests 2018 saw the amount of chains shuttering stores peak while, so far in 2019, there has been a 68 percent drop in closures."