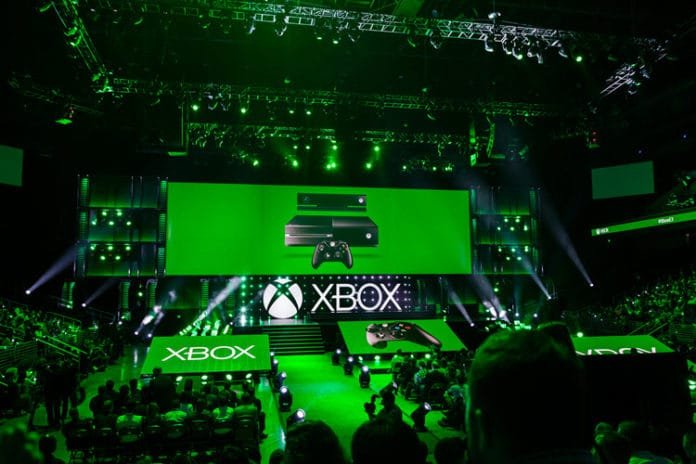 Last Updated on May 11, 2020 by Mark P.
With E3 being one of, if not the biggest game show every year, it was a huge letdown to learn that it was going to be canceled for 2020. Of course, with the whole COVID-19 outbreak, it was absolutely the right call, unfortunate though it may have been. Of course, E3 was a big chance for Microsoft to showcase all the new Xbox related goodies, so in the absence of that opportunity, they've settled on digital events, similar to Nintendo Direct videos. They're calling this video series Xbox 20/20. These monthly videos will lead up to the holidays, when the Xbox Series X is to release.
The first of these monthly events was actually a few days ago on May 7th, which focused on third-party titles like the upcoming Assassin's Creed: Valhalla. However, each monthly video will focus on a different theme, so they won't all be about upcoming games. The various installments of Xbox 20/20 to come will include information on things like the Xbox Series X, Xbox Game Pass, Xbox Game Studios, xCloud and the like. It's worth noting that they will not all be Inside Xbox events, as the June plans for that series are still unconfirmed.
If you missed the May 7th digital event, you can find the content for it on Youtube. In short, it covered a variety of gameplay trailers for third-party games, such as Assassin's Creed: Valhalla, as well as how the Xbox Series X will be used to make new games even better. The briefing also confirmed a number of games that will use the Smart Delivery feature: basically, that feature will make it so you don't have to buy a game you already own a second time to download it onto the Xbox Series X.
The upcoming 20/20 event for July will focus on Xbox Game Studios titles instead. Microsoft has confirmed that all of their internal studios are working on Xbox Series X titles, but Microsoft did not confirm what exact titles will be talked about during the July 20/20.
Chances are most people will want to hear some sort of news about Halo Infinite, considering that the title is without a doubt the most hotly anticipated launch title for the Xbox Series X, and that no actual game footage has been revealed to the world at large thus far, it's understandable. Microsoft stated that they would be announcing more games during the July event, but there's no hint as to what those titles will be.
While Microsoft is currently sticking to the notion of having one of these videos every month for the rest of the year, there's no guarantee that the plans won't change if the COVID-19 situation changes as well. If things settle down, there is a chance that they hold some sort of physical event again sometime later in the year. But until we get news of something like that, it's safe to assume that the 20/20 videos will be our means of info for the year.