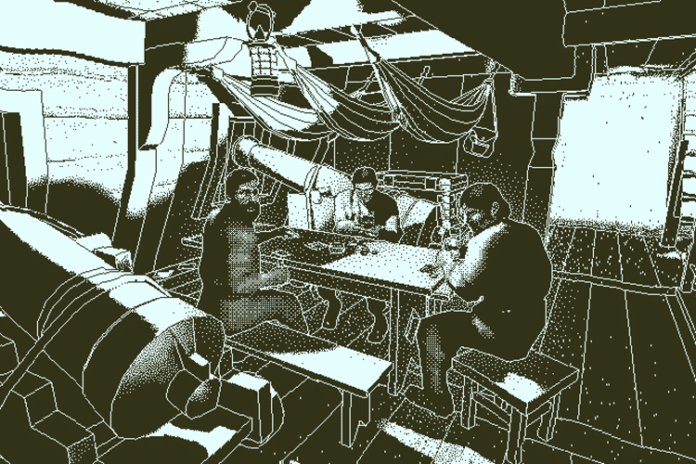 Last Updated on July 3, 2020 by Mark P.
It's always good news when a once exclusive game makes it onto other platforms so other people can enjoy it. Such is the case with Return of the Obra Dinn from 2018, a puzzle game from Lucas Pope that was, until now, a PC exclusive title. Pope announced recently on Twitter that the game will become available for Xbox One, PlayStation 4, and Nintendo Switch on October 18th.
The console versions of the game have been handled by London based developer Warp Digital. According to Lucas Pope, the game will have "feature and performance parity" across all consoles; in other words, the Xbox and PlayStation version of the games will be effectively identical to each other, with neither side getting something that the other wouldn't. That said, his statement didn't include any mention of the Switch, so we're unsure if that implies the Switch might have some different features or performance.
"Return of the Obra Dinn" is coming to Switch, PS4, and XBox One this fall. More details when I sort out an exact date. pic.twitter.com/TBqrKnivXp

— Lucas Pope (@dukope) September 4, 2019
In case you don't know what Return of the Obra Dinn is, here's the long and short of it; you play as an insurance adjuster that works for the East India Company, circa early 19
th
century. Your job is to discover the fate of the 60 crew members and passengers that were aboard the Obra Dinn, which was originally lost at sea. Several years later, it returned to harbor without a single living soul. That's where you come in.
The game scored incredibly well across multiple reviewers and critics, so it is certainly worth looking into if you are a fan of mysteries and puzzles, not to mention an extremely interesting black and white aesthetic that gives the entire game a unique atmosphere.
As for how much the game will actually cost once it is added to all these new platforms on October 18th, we don't actually know that yet, but it seems pretty reasonable to assume that it will be around the same cost as it would be to buy it on PC. Either way, the good news is sure to be well received by lots of people, as nothing is better than learning something exclusive that you wanted to play has become available on the platform you actually have available to you. It's just unfortunate that we now have to wait more than two weeks for it to actually happen.