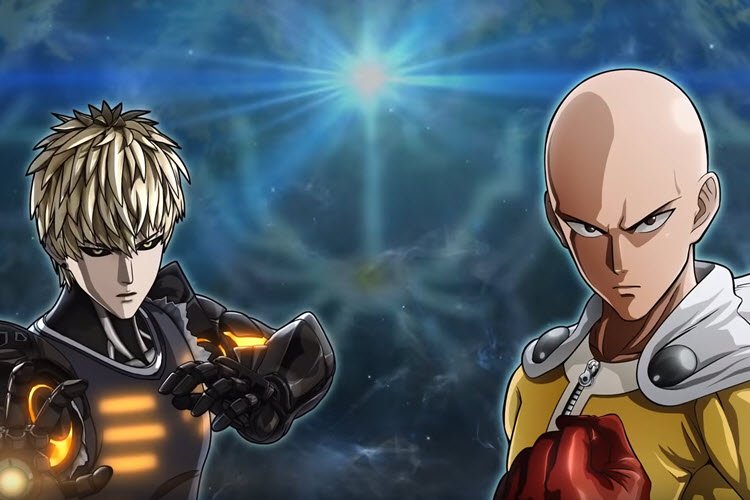 Last Updated on June 27, 2019 by Mark P.
One Punch Man enthralled anime fans the world over when it debuted a few years back. With excellent animation, witty and clever subversion of the superhero genre, a cast of unique and unforgettable characters, and a detailed universe, it's no wonder this webcomic turned manga turned anime ended up being so massively popular.
The first thing everyone called for was a second season of the anime that only lasted twelve episodes. But surely, a lot of people were thinking a fighting game would be pretty awesome.
For those not in the know, One Punch Man is called thus because the main character, Saitama, can defeat any enemy in a single punch. Yes, that includes any version of Superman. Thanos with the Infinity Gauntlet. Goku even when he one day reaches Super Saiyan Rainbow. This isn't because of any valid in-universe explanation: it's just the joke.
However, one could be forgiven for thinking that a series about a character who can beat everyone effortlessly wouldn't make a very good fighting game, but publisher Bandai Namco is likely to incorporate this into the game somehow. Maybe Saitama will just always be 'holding back' against everyone. Or if his health bar is actually depleted, maybe he just gives up and goes home because he's bored.
Point being, the series is getting a 3-on-3 fighting game, titled One Punch Man: A Hero Nobody Knows. It appears to be in a similar vein to other anime fighting games, such as Dragon Ball FighterZ, in the sense of being visually faithful to the anime, to the degree that video games allow. That said, the game is also being developed by Spike Chunsoft, the studio that did Jump Force and One Piece, Burning Blood.
Being a 3-on-3 fighter, we can assume the game will have a somewhat large cast, but the first trailer to be released only revealed a handful of characters. This of course included Saitama, but also Genos, a powerful cyborg, Speed-O'-Sonic, a ninja with an obvious specialty, Fubuki, a powerful psychic, and Mumen Rider, the only hero that could ever hold a candle to Saitama himself. After all, we all know he is secretly Blast.
Whether or not the game will include any of the other S-Rank heroes, such as Tatsumaki or Bang, remains to be seen, but seeing as how the trailer only had five characters for a 3-on-3 fighting game, it seems likely that the roster will be more extensive than the trailer showed. A shot of Lord Boros at the end of the trailer seems to imply that we may get some villain fighters as well.
Unfortunately, we don't have any sort of hard date as to when we should expect the game to be released. All the trailer told us was that it was coming soon to PC, PlayStation 4, and Xbox One. The only question now is this: how soon is soon?
One Punch Man: A Hero Nobody Knows – Official Announcement Trailer