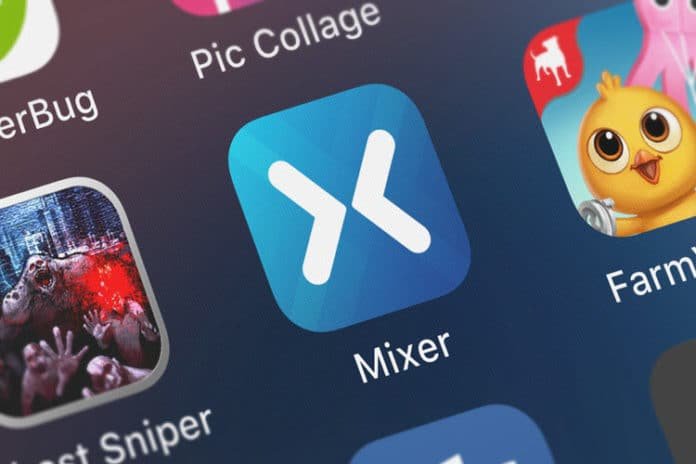 Last Updated on August 13, 2019 by Mark P.
With streaming growing in popularity by significant margins in recent years, many different platforms have sought to take advantage of the opportunities that came with it. There's a lot of money to be made in streaming, but everyone knows Amazon and Twitch command most of the spotlight. Microsoft Mixer has its following; but it was never as large and influential. Microsoft has taken a major step in fixing that issue by signing on the popular game streamer Tyler Blevins, better known as Ninja.
Ninja began streaming exclusively on Mixer earlier this month, making him the first major poach by Microsoft against Amazon and its own streaming service, Twitch. The latter is the largest player in the streaming sector by leaps and bounds, but Ninja had been Twitch's biggest name and star: his defection to Microsoft and Mixer is a huge blow.
While the details of Ninja's contracts with either Twitch or Mixer couldn't be revealed or discerned, there's no denying that Microsoft likely paid a large sum of money to get him on their side. It's probably a worthy investment: streaming is a rapidly growing part in the video game industry, as more and more people begin to enjoy watching other people play games online, which brings in advertisement money, subscriptions, and lots of attention to whatever game titles are being played. Streaming platforms depend on people like Tyler Blevins to draw an audience just like major sports rely on star athletes.
Talent agents that represent online entertainers have concluded that Ninja likely reached a multiyear deal with Microsoft, with a sign-on bonus in the low tens of millions of dollars included.
For now though, Microsoft is still a very small player in the streaming market. In this year's second quarter, Mixer, previously known as Beam before Microsoft acquired it, only counted for 3% of all streaming hours watched across live platforms. Twitch on the other hand accounted for 70%. In order to possibly bridge that massive gap in viewership, Mixer needs popular, well-liked streamers on its own platform that people are actually interested in watching. And of course, if that streamer happens to come from Twitch's own cadre, that helps a lot too.
This is especially true with the mounting pressure from Google, who is soon to release Google Stadia as a new cloud gaming platform. This could significantly strengthen the position of YouTube, the second largest streaming platform.
With Ninja once being Twitch's top streaming star and just one of the most popular streamers in general, his acquisition by Microsoft is a major step in equalizing the vast distance between Mixer and its competitors. Whether or not that leap will pay for itself remains to be seen, considering that they likely paid Blevins millions of dollars and will pay him millions more over the next couple of years.