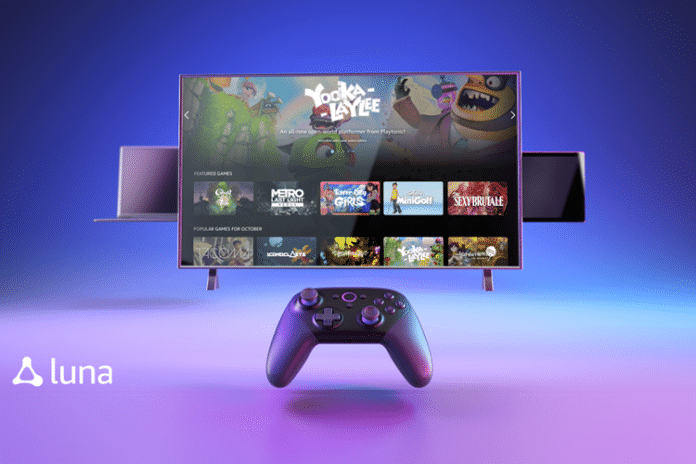 Last Updated on October 3, 2020 by Mark P.
Apparently, Amazon thinks it can carve its own niche out of the gaming industry. Whether or not that is true, we have no idea. But we're certainly interested by the attempt, and we're going to tell you all about it.
The gaming service will be called Luna, and it is going to use Amazon Web Services, or AWS, as its main foundation. According to CNET, the service will supposedly be available anywhere, including on iPhone and iPad. Starting today, one can request early access to this service.
At launch, Amazon claims that Luna will be accessible on Mac, PC, Fire TV devices, and iPad and iPhone via web apps. An Android version will apparently not be available at launch, but will supposedly become available at a later point in time. This is a pretty important difference between this cloud streaming service and xCloud or Stadia, both of which have encountered issues with Apple policies preventing them from functioning on Apple platforms. Apple recently changed some things to make that less of a problem, but it is often still a convoluted issue that Luna will not have to face.
Another important caveat to mention is that, initially, Luna will only be available in the mainland United States, and nowhere else. That includes even Hawaii and Alaska, as well as any U.S. territories.
As for Luna is going to work, Amazon is offering a Luna+ game channel, which will give you access to a game library for a subscription price. During the early access period, that library will include many notable titles such as Control, Resident Evil 7, and A Plague Tale: Innocence. That's pretty noteworthy since the subscription price, initially, will only be $6 a month. Amazon promises that there will be 4K quality and 60 FPS frame rate for games capable of making that happen. You'll even be able to play on two devices at the same time if you wish.
Furthermore, Amazon has mentioned a partnership with Ubisoft to offer a gaming channel that will allow you to play many of their titles on Luna as well. This includes titles like Assassin's Creed: Valhalla, Immortals: Fenyx Rising, and Far Cry 6, among others. All of these would be available to play on release day, but there's no word on whether or not you'd have to pay for a separate channel, or how much it would cost.
Amazon has stated that they will give at least 30 days' worth of notice before the early access period ends. Also related to all of this is the lack of hardware being made for Luna, which is understandable since it is designed to function with devices that you already have. However, they are making a controller for $50 that is not all that dissimilar from the Google Stadia controller in its functionality. It won't be necessary to have this controller, but it would add a certain level of versatility to your gaming experience.