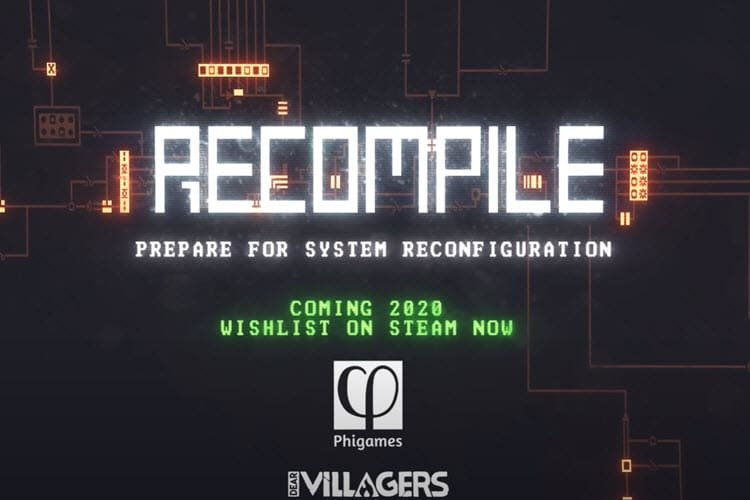 Last Updated on July 11, 2020 by Mark P.
Rating:
Recompile, a 3D title with Metroidvania style mechanics and a unique hacking mechanic, is one of the most recent titles to be confirmed for the next generation of consoles, for both the Xbox Series X and the PlayStation 5. It won't be coming to either the Xbox One or the PlayStation 4, which makes it a pretty rare next-gen only title.
The game combines 3D platforming and combat with a rather unique physics-based hacking mechanic. Interestingly enough, it seems that you will be able to hack just about anything you encounter in the game, so the gameplay possibilities are quite extensive. The game will also feature multiple endings depending on the types of actions you take within the game. According to the press release, players will get to control "a rogue piece of semi-sentient code, trapped in The Mainframe–a sprawling digital wasteland dead-set on deleting trespassers."
The publisher, Dear Villagers, has also released a new trailer in order to celebrate Recompile's announcement, and more importantly, to show just how good the game will look on the next generation of consoles. The game's PS5 version was announced at the same time as many other indie titles for the console, including Maquette and Worms Rumble.
Designer Phi Dihn also shared some extra insights regarding the release of Recompile on PlayStation 5 on the PlayStation Blog, stating that the game is "about creating the first self-aware Artificial Intelligence." Dihn also said a number of things about the praiseworthy abilities of the PlayStation 5, saying that "with the announcements of next-gen and the recent developments in graphical rendering and real-time lighting, we're even more excited to reveal our plans for the game."
But while the game has been confirmed and even a trailer has been released, a release date for Recompile has not yet been announced. We don't know if it'll be available relatively soon after the PlayStation 5 and Xbox Series X launch, or it will be sometime after these consoles launch that the game will be released. It's unfortunate that no such information exists, but considering that a release date hasn't been given, it's probably safe to assume that Recompile is more than a year out at the very least, though that is of course speculation. It's just as likely that it will be ready as soon as the next generation of consoles is, and perhaps the publishers are just waiting for the right time to announce the game.
Either way, it's nice to know that we'll still be getting some interesting indie titles for the next generation, and not just a bunch of AAA titles. Not that those AAA titles will be frowned upon of course, but indie games usually don't get as much recognition. It'll be nice to see some titles of this nature making big waves on the next generation of consoles, so hopefully, we won't have to wait too long for Recompile, and it'll be as good as it looks.