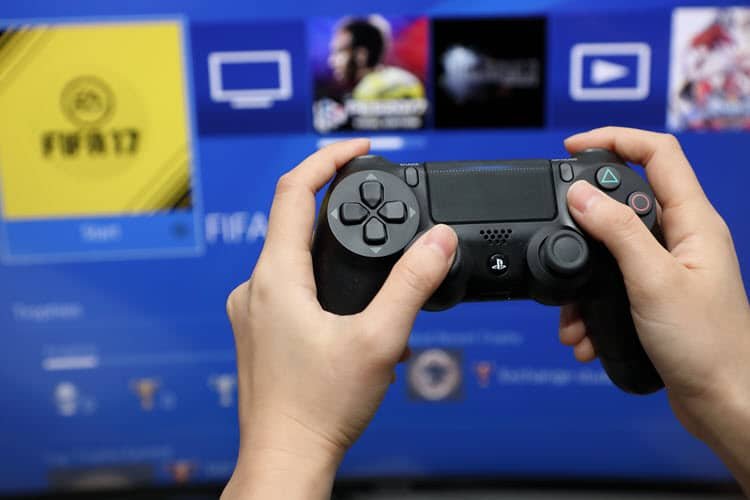 Last Updated on July 1, 2020 by Mark P.
July this year will mark the 10th anniversary of PlayStation Plus on the third iteration of Sony's flagship console, which brought paid multiplayer services and downloadable games every month for its subscribers. To celebrate this anniversary, July 2020's PS Plus offerings are quite strong, with NBA 2K20 and Rise of the Tomb Raider being particularly noteworthy.
On top of this, Sony is providing a free theme on the PS Store later this week and they will be hosting a free multiplayer weekend from July 4 12:01 AM to July 5 11:59PM local time. This free weekend will allow players to give multiplayer a try without having to actually pay any subscription costs, so it is a good time to make a move if you're interested.
As for the games we'll be able to see for July: first is Rise of the Tomb Raider, which was initially launched as a timed-exclusive on Xbox One. Thankfully came to PS4 just about a year after the fact for the 20th Anniversary Celebration of the series, along with additional content. It's the second entry in Crystal Dynamic's reboot trilogy of the franchise, continuing to follow main heroine Lara Croft as she continues on her adventures, more confidence in tow. It takes place in Siberia, with graphics that still hold up even today. Many consider it to be the strongest entry in the reboot trilogy.
Next up is NBA 2K20, which is the most recent installment in the annual basketball series. Of course, being an annual series means we are only a few months away from the next entry in the series, but that doesn't change the fact that it is a strong contender for the best basketball game as of right now. NBA 2K20 received some pretty damning criticism at launch for its reliance on microtransactions and their prominence within the game, but if you can ignore that and focus on the on-court action, it remains as compelling and entertaining as always.
The third game to be offered free of charge on PS Plus this month is Erica, a title that is not as well-known as the others but certainly should not be ignored. It was originally designed around Sony's PlayLink, a system that would let players control games with their smartphones. Erica is a narrative adventure game: frankly, it's more like an interactive story that the player watches while making some minor decisions here and there, but the story it tells is gripping and compelling and touts an amazingly haunting soundtrack as well.
That's it for the free game offerings this month, but saying 'that's it' makes it seem like the games aren't particularly noteworthy, when they really are some great titles, and to be free as well. Just remember that you have a limited window of time to get them, and you do have to be a subscriber to PS Plus to do that, so technically they aren't completely free, but they are way more affordable than buying them would be.