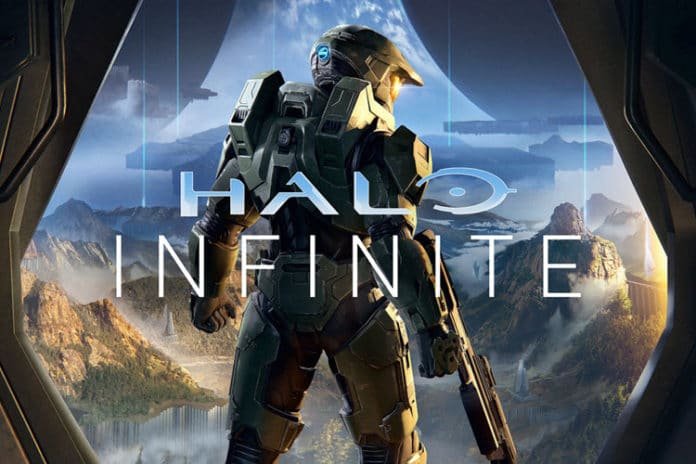 Last Updated on June 1, 2021 by Mark P.
The agonizing wait for Halo Infinite drags on, but while we wait for the next major installment in one of the most well-known game franchises of the past twenty years, we can at least continue to get details regarding it.
Cross-Progression and Cross-Play
Microsoft has revealed some new information specifically regarding the PC edition of Halo Infinite within a blog post that was focused on the company's bigger vision for the future of PC gaming. In this blog post, Microsoft shared that Infinite will have both cross-progression and cross-play for multiplayer.
343 Industries also went as far as to say that Halo Infinite was "built from the ground up" for PC. The game will come with graphics settings that will allow it to really benefit from extremely high-end hardware. It'll also have matchmaking rules designed to prevent anyone from having an advantage in cross-platform matches.
Cross-Play
Cross-Play is important because it means that everyone will be able to play Halo Infinite together, regardless of their platform: Xbox One, Series X|S, or PC, everyone will be able to play together all the same.
Of course, this kind of thing is pretty standard these days. The Master Chief Collection already has it. That said, it's still nice that Infinite will have it as well.
Cross-Progression
As for cross-progression, that means your progress will be able to carry over between platforms. Any multiplayer customization options you unlock will be available across all platforms. If you make a bunch of progress on Xbox, you can switch to PC without having to start over.
Now, technically speaking, neither of these announcements is really surprising. Cross-play and cross-progression have become the new gaming standard recently, and Microsoft has been pushing for those things a lot over the past few years. Still, it's a big deal for Halo Infinite because the franchise hasn't been particularly focused on PC for most of its lifespan: the last mainline Halo entry for PC was 2, which came out a long time ago.
Sure, almost all of the other main Halo games are on PC now thanks to the Master Chief Collection, but those were made available retroactively. Halo Infinite will be available for PC the day the game launches.
Related: Halo Infinite Devs Reveal Some New Information About the Game: Dual-Wielding, Playable Elites, and More
Additional News
There is other news of import regarding Halo Infinite and PC. Microsoft is supposedly working closely with a variety of PC experts to make the game a "premier PC experience." The game will support triple keybinds, support for ultrawide and super ultrawide screens, and a wide variety of graphics options.
While Microsoft wants to make the game "customizable and advanced yet accessible and cross-platform at the same time," they want to ensure that Infinite won't be limited on PC by merit of being available on consoles as well. PC players will have access to many graphics settings to make the most of their hardware, including texture filtering, anti-aliasing, reflections, and dynamic lighting.
Halo Infinite is set to release some time this holiday. It will be available on Game Pass, though the multiplayer element will be free.