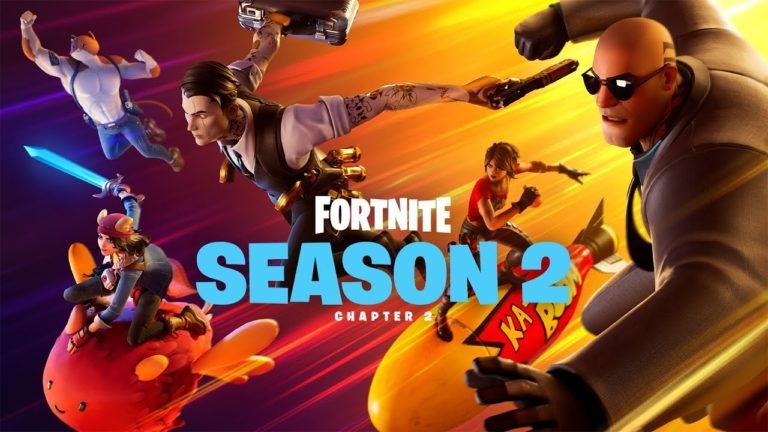 Last Updated on March 30, 2020 by Mark P.
Even though Epic extended the first season of Fortnite's chapter 2 into February, they have still gone ahead and confirmed the release date of season 2, as they have confirmed that the season will launch on February 20th.  However, Epic only said that this is when they 'expect' the season to begin, which means it could potentially still change on any day prior to that. And yet, we have no idea if season 1 will have any special events to see it off, as no such information has been revealed yet.
This news was shared on Fortnite's website, though the teaser Epic left for the fans was extremely vague and didn't really provide any hints as to what kind of content season 2 would actually possess. However, the studio did announce that they would be providing players with means to keep themselves entertained as season 1 draws to a close, with new Overtime challenges and a two-week-long event filling the time between the two seasons.
Fortnite Chapter 2 Season 2 Launch Trailer
Outside of this information, Epic has also stated that the game's 11.50 update is to be released in early February as well. The patch is set to include the very important shift from the current engine to Unreal's Chaos physics engine, though this is only going to be tested in a limited state in the beginning.
"At launch, the goal is to ensure that Fortnite still feels like Fortnite," Epic explained. "Along the way there will be some bumps, so we're starting tests with a small group of players. We'll also closely monitor feedback and make improvements over time."
While some major new content seems to be coming to Fortnite, it is also apparent that the devs don't want to change too much about what has made the game so successful, which is understandable. Still, it's a bit unfortunate that Epic didn't provide more specific details regarding season 2 content, as it leaves players with little to specifically look forward to as they wait for February 20th.
Either way, it is fairly likely that any season 2 content will only manage to bolster the game's popularity, so in some regard, perhaps it doesn't really matter if we know what that content is going to be. For some games, more is always better, and the identity of 'more' just isn't that important in a game like Fortnite.