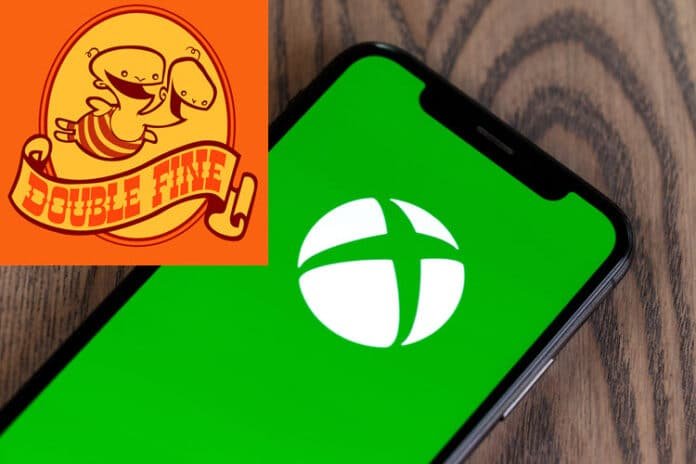 Last Updated on October 22, 2020 by Mark P.
The eccentric game developer Double Fine Productions has announced that the classic LucasArts games of its past, those being Grim Fandango, Full Throttle, and Day of the Tentacle, will be available on Xbox Game Pass as soon as October 29th. Notably, this will mark the first time these titles will be released on Xbox consoles.
The studio delivered this news to the masses via Twitter, claiming that all three adventure games will be available on Xbox to Game Pass subscribers. A follow-up Tweet after this main announcement also confirmed that each of these games will be available on various other platforms as well, including Windows 10 PCs, Android devices, and the not yet released Xbox Series X consoles.
Each of these three adventure games originally released in the 90s, with each being developed by LucasArts, the studio responsible for classic Star Wars games like X-Wing and TIE Fighter. Unfortunately, when LucasArts stopped functioning as a developer back in 2013 after being acquired by Disney in 2012, Double Fine ended up taking control of the three games mentioned previously.
Since that time, Double Fine has released remasters of each of the games: Grim Fandango in 2015, Day of the Tentacle in 2016, and Full Throttle in 2017. They've actually been available on a very large variety of platforms for some time now:  iOS, macOS, Nintendo Switch, PC, PlayStation 4, and PlayStation Vita. Xbox has been one of the only major gaming platforms to lack these titles prior to this point, so it's good news that such a thing will change come October 29th.
Speaking of the Xbox consoles that the games will be available on, the Xbox Series S and X are launching on November 10th, for $300 and $500 respectively. Considering that nearly all games on the Xbox One will be available to play on the next-gen, there's no reason to assume that the three LucasArts games mentioned here won't be made available for it as well, so if you plan on replacing your Xbox One with the new models and still want to play these games, there's nothing for you to worry about.
Whether or not Double Fine will be bringing any other old titles to the Xbox remains to be seen. Thing is, many of their games are available already, so there may be nothing to do on that front. Moreover, it's quite possible that they may be busy with Pscyhonauts 2, and therefore aren't interested in dedicating too much time, resources, or manpower to bringing older games to more modern platforms. Either way, we're certainly not going to complain about the games we're already getting, seeing as how they were completely unavailable on the Xbox platform for years. Getting it in any way, shape, or form is more than enough for us Xbox players.
If you're interested in giving them a try, Game Pass can be subscribed to for as little as $10 a month, or sometimes even $1 if it's your first time subscribing.