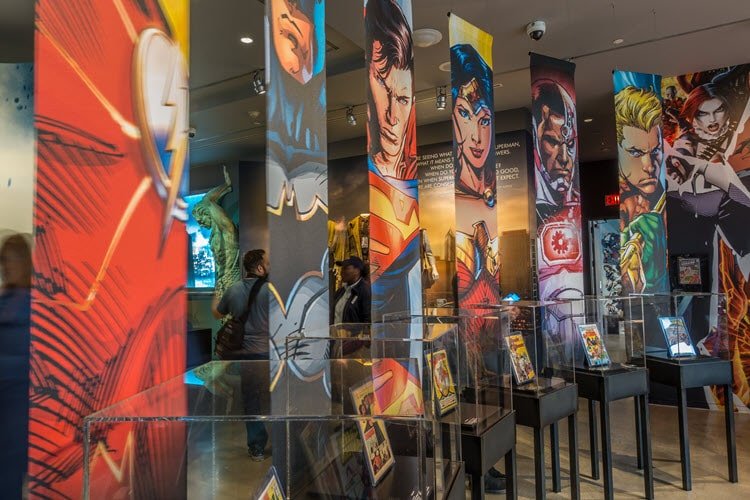 Last Updated on February 24, 2020 by Mark P.
The comic book community is facing an infinite crisis of its own as the future of DC Comics hangs in the balance before our eyes. This all has to do with recent internal schisms and drastic business changes within the DC Comics publishing team, as well as their parent company AT&T. The concern is with whether or not the old school comic book publisher will be able to push out quality, profitable comics, especially since longtime publisher Dan DiDio has been confirmed to have officially left DC Comics.
According to The Hollywood Reporter, "DiDio had served as publisher of DC alongside Jim Lee [extremely popular artist and writer in his own right] since 2010, following a six-year stint as VP executive editor, and, prior to that, VP editorial." During DiDio's time at DC, he was one of the brains behind DC's "New 52" rebranding campaign, and eventually the publisher's reset campaign known as "DC Universe Rebirth" which was done with the intention of returning old titles and continuities to a place where older readers would come back to the fold who had otherwise been turned away by the drastic changes with "New 52."
THR points out that with DiDio out, "Jim Lee becomes sole publisher at DC, in addition to his role as the company's chief creative officer, a position he's held since June 2018." This drastic change comes at a time of uncertainty for DC Comics, especially since rumors began to spread that AT&T may choose to either shut down or sell off the publishing wing completely.
According to DC Comics artist Ethan Van Sciver, things are more dire than even the rumors may be. The next big event for DC Comics is their "5G" event which will, once again, reboot and bring with it some substantial changes to DC Comics most important brands, including Batman, who continues to be the financial powerhouse for the publisher. In a live session with fans on his YouTube channel, Sciter stated:
"Understand. It doesn't mean that the characters are going to go anywhere. Batman, of course, is a prized possession of AT&T now. AT&T is Batman, and they are going to keep putting out movies and product and toys and all that stuff… Comic books are dead and they are going to close up the publishing house soon. I'll tell you that a professional who I spoke to recently said, 'Yeah, I was talking to one of the higher-ups at DC Comics who said if 5G doesn't work out, that's it, AT&T is closing the publishing arm.' So this is ball game."
More to come as these dark days for DC Comics continue to unfold.